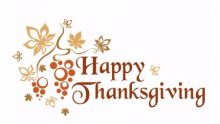 Are you ready for the holidays to start? It is amazing that our yearly time of celebration is literally right around the corner.
If you're still looking for a wonderful place to congregate with loved ones for the holidays, Lake Tahoe might be just what you need. This beautiful basin serves up a delightful stage for a place to appreciate all of the beautiful abundance that exists.
The week before Thanksgiving is sending the event activity up a notch in Tahoe, making the choices of what to do that much greater. Check out my top five choices for things to do this first holiday week of 2016.
34th Annual Pray For Snow Party
The Fresh Ketch is helping us get excited about the coming winter wonderland with their 34th Annual Pray for Snow Party. This is a fantastic evening to celebrate the coming white with locals. There will be two stages offering live music as well as a ton of appetizers and drink specials. To entice a bit more, there will be fun adult games and great prizes. The party is on Thursday, November 17, from 6 to 10 p.m.
Alpenglow Winter Film Series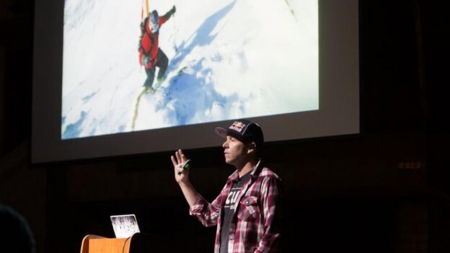 The Alpenglow Winter Film Series has become an annual winter appreciation for our winter paradise through the storytelling of masters of the mountains. Now in its 11th year, the Film Series brings to the stage local and world-renowned athletes to share tales, photography and film of their expeditions. Each edition showcases a new outdoorsman. This Thursday, November 17, will highlight local extraordinaire, Dave Nettle, and his amazing stories of alpinism. Following shows will be on December 1 with Will Gadd, January 5 with Tommy Caldwel and February 23 with Adrian Ballinger and Cory Richards. The doors open at the Olympic Village Lodge in Squaw Valley at 7 p.m. The Film Series is a free event for all ages.
Blizzardfest
Tahoe Beach Retreat & Lodge is hosting another winter celebration in the form of their Blizzardfest. This calling to the snow gods is an offering of live music, fun entertainment like the Mr. and Mrs. Blizzardfest Contest (winners get a $500 hotel package) and a huge raffle with prizes such as lift tickets, Volcom gear and downhill equipment. There will also be a lot of local vendors selling Tahoe treasures. A great aspect to Blizzardfest is that a portion of the raffle money goes to the Tahoe Coalition for the Homeless. To help local homeless even more, please feel free to bring a winter coat for donation and receive a free raffle ticket as a thank you. The fiesta is on Saturday, November 19. The doors open at 6 p.m. and the party will get going at 7 p.m. with a Pray for Snow Ceremony with real life fire dancers to summon in the snow gods. This celebration is for people ages 21 or older. 
Winter White Carnival

The Riva Grill is giving us another opportunity to awaken the snow gods with their Winter White Carnival. This is a celebration complete with carnival games, a raffle with stupendous prizes and a scrumptious Carnival-themed dinner menu. The Carnival is also a beneficiary event, with proceeds going to SOS Outreach Tahoe, a youth development nonprofit helping to inspire youth to make positive decisions that create a more positive and successful life. The party is on Saturday, November 19, beginning at 6 p.m. Tickets for the event are $50 and include a goodie bag. On a side note, there is a Carnival after-party at the Hard Rock Hotel as well as a $99 hotel rooms special for the event. 
Thanksgiving Dinner
To help celebrate the Thanksgiving holiday, you must include the huge meal somewhere in the itinerary. The Fresh Ketch helps with this with their amazingly tasty Thanksgiving Dinner. They are doing the traditional dinner with all of the trimmings including an oven-roasted turkey, honey-glazed ham, yams, mashed potatoes, gravy, green beans, cranberry sauce, salad and dinner rolls. There will also be an array of desserts available to satisfy the sweet tooth including pecan and pumpkin pie with whipped cream, apple crisp pie with vanilla bean ice cream and chocolate cream pie with whipped cream. The dinner costs $40 (add another $7 to include a glass of wine) for adults and $15 for children 10 and youmger. The Thanksgiving dinner will be served on Thursday, November 24, from 2 to 8 p.m.
This is just a small sample of the activities happening this first holiday week in Lake Tahoe. Please visit our daytime and nightlife event sections to learn more.