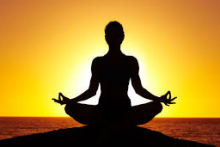 The warmth is here!
It is becoming a basking-in-the-sun kind of spring. What makes it even more special is all the gorgeous water there is to accommodate the sun time. For some reason this year's snow runoff has created an emerald green affect to our swollen rivers. Truckee River, for instance, is threatening to merge with Highway 89, giving a close-up-and-personal look at its clear, green pregnancy.
With temperatures in the 70s, this week is a perfect opportunity to get out and enjoy the sunshine. If you need a little prodding, there are some fantastic outdoor events happening as well. I am particularly excited about some foreign flair, community involvement and yoga chanting that are on the horizon. Here's a little more information on what I'm talking about.
2nd annual Greek Weekend in Tahoe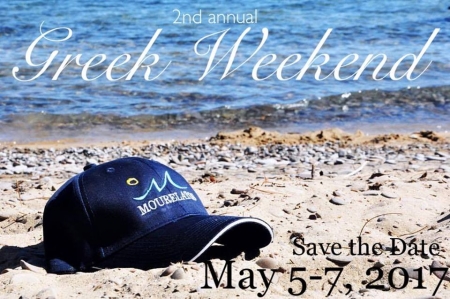 Mourelatos Lakeshore Resort is hosting a chance to become worldly with its 2nd annual Greek Weekend in Tahoe. This three day event is full of fun with wine tastings, s'more roasting on the beach, a group hike and a DJ-enhanced dinner. The all-inclusive weekend also includes a grand continental breakfast that will set your day off right. There will be kayaks, paddleboards, beach volleyball and other amenities available free of charge. They are offering room discounts to help sweeten the deal. The Greek Weekend is from Friday, May 5, to Sunday, May 7.
14th annual Cinco De Mayo Festival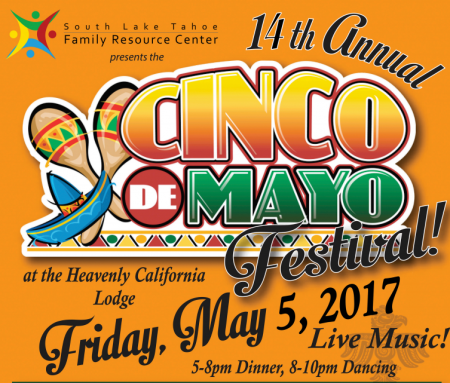 Are you ready to party it up Cinco de Mayo style? If you are then the call is the South Lake Tahoe Family Resource Center's 14th Annual Cinco de Mayo Party at Heavenly's California Base. A benefit party to help out the incredibly important Family Resource Center, this fiesta is an authentic event for the entire family. It's complete with an all-you-can-eat Mexican buffet, legitimate Mexican live music, folkloric dancers, activities for the kids, a beer and wine bar plus a tequila-tasting station. The party is on Friday, May 5, from 5 to 10 p.m. Tickets cost $25 at the door for adults and $10 for children ages 6 to 10; kids younger than 5 get in free. 
Yoga Philosophy & Chanting Workshop
Tahoe Yoga Shala is presenting an opportunity to delve deeper into the practice of yoga with its monthly Yoga Philosophy & Chanting Workshop. Each workshop focuses on the philosophy of yoga according to the Yoga Sutras as defined by Patanjali. Each session will bring light to a different Sutra. It is believed that incorporating Sutras into daily existence brings a realization of a more content life with clarity and peace of mind. Beyond learning about and discussing the various Sutras, the workshop will also teach the practice of chanting the Sutras, which assists in opening the voice and lungs and improves both memory and listening skills. The workshop is on Sunday, May 7, from 11:30 a.m. to 1 p.m. The class is free for members or $15 otherwise.
Community Benefit - Auction & Wine
Kiwanis Club North Lake Tahoe is putting on its Community Benefit - Auction & Wine event, a spring gala not to be missed. Happening at Sunnyside Restaurant and Lodge on Sunday, May 7, from 11 a.m. to 3 p.m., this great opportunity to support the community also provides guests with delicious appetizers and fine wines. Tickets cost $40 at the door (or $35 in advance). The auction will offer more than $50,000 in goods and services like vacations to exotic places, golf and dining packages, home maintenance services, clothing and jewelry. All proceeds benefit local youth and social service programs.
Daily Olive Oil & Balsamic Vinegar Tastings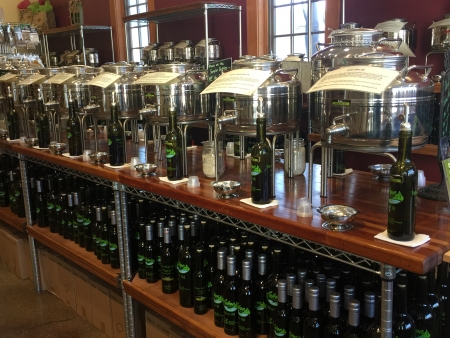 If you are looking for something to do and enjoy the taste of olive oil and balsamic vinegar, then you must check out Tahoe Oil & Spice's Daily Olive Oil & Balsamic Vinegar Tastings. Happening each and every day beginning at 10:30 a.m., the store provides a fun, free opportunity to try out a plethora of flavor-infused and premium olive oils and balsamic vinegars. They also offer a pairing sheet that suggests combinations that are certain to get the taste buds roaring in appreciation.
This is a small sample of the events happening in Lake Tahoe this week. Visit our daytime and nightlife sections to learn more.