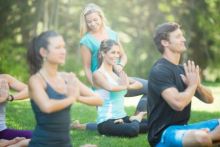 The end of May is upon us, and we are a mere three weeks from the beginning of summer! Summer is a true treasure in the Lake Tahoe area, and it's always exciting to have it rounding the corner. With the excitement comes some awesome ways to mingle with community, enjoy the outdoors and take the edge off. Here are a few activities I'm looking forward to attending. 
Spring Into Summer Yoga Retreat at Granlibakken Tahoe
The Spring Into Summer Yoga Retreat held at the Granlibakken Tahoe Resort is a stupendous way to get that beach body you want while clearing the head at the same time. The weekend retreat brings together all of the wonderful aspects of yoga that improve life and health like deep breathing, engaging the parasympathetic nervous system and practicing mindfulness activities. This event is sure to leave you feeling happier and healthier afterward. This is a great  weekend event for the entire family and all yogi levels including beginner. The festivities begin on Friday, May 27 at 3:45 p.m. and go on until Sunday, May 29. The event costs $168 for the entire festival. 
Lake Tahoe Summer Kickoff Car & Bike Show
Heavenly Village is hosting an exciting way to get your summer started with the Lake Tahoe Summer Kickoff Car & Bike Show. The event is over the entire weekend, beginning on Friday, May 27 and lasting until Monday, May 30. The festivities include prizes and trophies for the best set of wheels, a poker run, sidewalk sales and a free musical show. The entire event is brought to the community by the Good Samaritans Safe Ride and is a great way to enjoy the beginning of a Tahoe summer.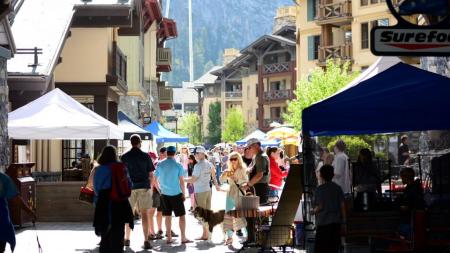 Made In Tahoe Festival
Squaw Valley is hosting a fabulous way to support all the amazing artists and artisans in the Lake Tahoe area. Held in the Village at Squaw Valley, the Made in Tahoe Festival literally celebrates all things that are created local. There will be a huge assortment of goods, arts and entertainment provided. There will also be culinarians showing off their tastes as well as local businesses, organizations and entertainers giving tastes of their specialties. Lake Tahoe is especially rich in talent. Come experience all the splendor on both Saturday, May 28 from 11 a.m. to 7 p.m. and Sunday, May 29 from 11 a.m. to 5 p.m.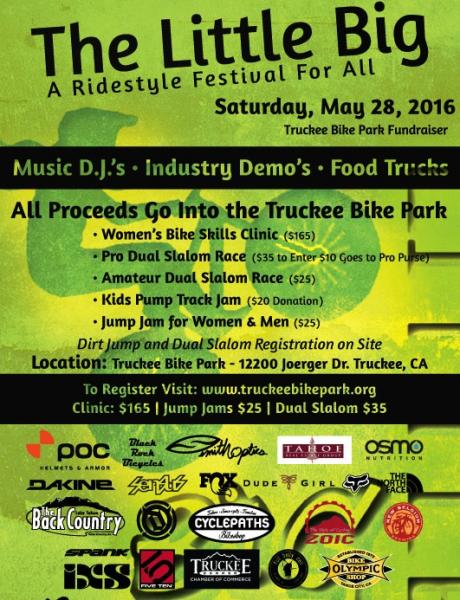 Little Big Bike Park Festival
For those of us who love the thrill of combining dirt and bikes the Truckee event, The Little Big Park Festival, is a get-together not to be missed. Held on Saturday, May 28, the event brings together pro bike riders, amateurs and beginners alike. There will be an array of excitement including a kids' pump track jam as well as the opportunity for women to get prized advice from esteemed coaches on how to get the most out of their bikes in regards to cornering on flat terrain and berms, wheel lifts, step-ups, step-downs, drops and jumps. There will also be a dirt jump and dual slalom competition to get the adrenaline pumping. Another great aspect will be the various companies demo-ing their latest gear. The women's clinic is $165, and the jump and slalom competitions are $25. All proceeds go to advancing the dirt track trail system. 
Line Dancing Lessons
Although it may sound old fashion, a fun way to get out, get some exercise and improve memory skills is by attending a Line Dancing lesson. Being held in the South Lake Tahoe Senior Center every Wednesday, Line Dancing Lessons give you a chance to improve balance and coordination while tapping the toes. Lessons are for all ages and are held from 10 a.m. to 10:45 a.m. for beginners and 11 a.m. to 11:45 a.m. for intermediate and advanced line dancers. 
This is just a small sample of what you can do this week in Lake Tahoe. Be sure to check out the day and evening events sections for more information.