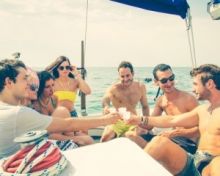 The last week of May is already upon us. Can you believe we only have three weeks left of spring? Summer will be here before we know it. 
In all actuality it already feels a bit like summer around the lake, with temperatures climbing into the high 70s and the sky showing its stunning blue abilities.
Of course as the weather warms in Lake Tahoe, so do the opportunities to get out and enjoy the beauty. Whether you appreciate great food and drink or you enjoy the fun that goes along with outdoor gatherings, this week is filled with wonderful ways to enjoy your last month of springtime.
Five Course Food & Wine Pairing Dinner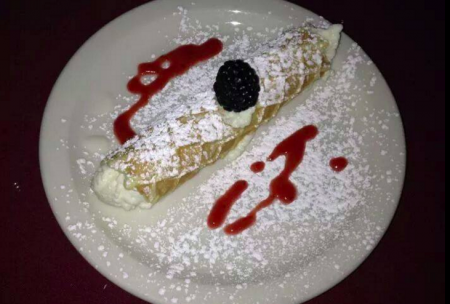 Primo's Italian Bistro is offering a gourmet evening that is worthy of writing home about. Their Five Course Food & Wine Pairing Dinner happens four times a year, and each dinner features fresh, seasonal ingredients. The dishes are carefully paired with exquisite Italian wines from Arnaldo Caprai and Palladino wineries. The feast is on Thursday, May 25, from 6 to 9 pm.
Opening Day at the Lake
The coming of summer brings the enjoyment that is provided by our beautiful blue jewel, Lake Tahoe. To commemorate the beginning of this boating season, Tahoe City Downtown Association is hosting Opening Day At The Lake. An annual event, the party is a big kickoff for a ton of fun to come. Over the entire Memorial Day weekend there will be live music, scavenger hunts, BBQs, historic tours and deck parties at beachside restaurants like Sunnyside Resort, Jake's On The Lake, West Shore Café, Chambers Landing Bar & Restaurant and Bridgetender. This is also the seasonal opening of the paved bike trails that connect Tahoe City to Tahoma along the west shore, making this a great excuse to pull the bike out of the garage and feel the mountain breeze in your face. The celebration starts Friday, May 26, at 10 am and lasts until Monday, May 29, finishing up at 7 pm.
Introduction to Meditation
One of the best ways to get ready for the summer festivities to come is to become as centered and grounded as possible. Well Being Tahoe is providing an excellent way to do just that with their class series Introduction to Meditation. Meditation offers amazing health benefits and is something that we can do for free anytime, anywhere. With this course you will learn about all of the benefits of meditation as well as different techniques. There are three different workshops, with the first one (happening this Thursday, May 25) concentrating on introducing the practice of meditation. The following Thursday offers the second class, which focuses on the healing practice of Yoga Nidra, and the third Thursday looks at chakra balancing. All classes begin at 6:30 pm.
Landing Brews & Views
Jimmy's Restaurant is giving another excellent opportunity to welcome the opening of the lake with their Landing Brews & Views. The party offers tastes of impressive craft beers, delicious appetizers and live music by The Connor Party. The festivities are held on Landing Resorts & Spa's Grand Rooftop Terrace, which will provide exceptional views. The event is on Friday, May 26, beginning at 5 pm. Tickets are $30.
Made in Tahoe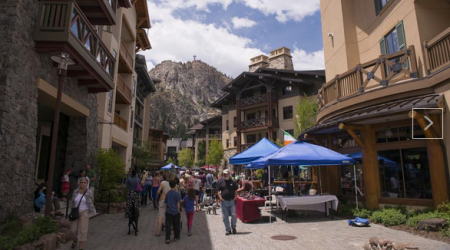 The Village at Squaw Valley is hosting a favorite festival this weekend, Made In Tahoe. A gathering that celebrates all things local, this is a stupendous chance to get to know the people that have dedicated their lives to this stunning landscape. The festival includes live music and performances held on three different stages as well as more than 100 different local vendors offering artisan goods that are made or inspired by the lake. There will be a smorgasbord of food and drink available as well. The celebration is on Saturday, May 27, and Sunday, May 28. The vendors open both days at 11 am. 
Please visit our daytime and nightlife sections to learn about other fun activities happening around Lake Tahoe.