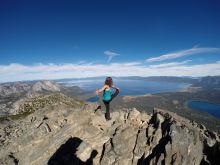 We are entering a wonderful time of year in Lake Tahoe: slow season.
This is one of two times during the year that brings a quiet ambiance to the whole of the region. The serene setting allows the locals to take a collective big breath and get ready for the upcoming summer excitement. 
But that's not to say that there aren't still a lot of great things to do. This upcoming week is coming together nicely, showing itself to be one of imagination and craftiness. These are five activities that I am particularly excited about.
Thursday Wine Tastings
In appreciation of that big sigh that all locals will be taking during this small window of reprieve, Thursday Wine Tastings at The Pour House Wine Shop are definitely on the hit list. Happening from 5 to 7 p.m., this is a great opportunity to meet people while enjoying five different wines for $10. Making this event even better, The Pour House splits proceeds with the Tahoe School of Music. It's a win-win all the way around! 
May Fusing Glass Workshop 
One of Tahoe's longstanding art galleries is hosting an event that is an absolute must for anyone who loves creating beauty. JoAnne's Stained Glass & Gallery is hosting a Fusing Glass Workshop. This is a three-day extravaganza, happening on May 19, 20 and 21. Hours are 6 to 8 p.m. on Friday and 10 a.m. to 5 p.m on Saturday and Sunday. The workshop will teach you to make household items like plates, platters and lamps as well as personalized items like jewelry and belt buckles. The class will have three hands-on instructors offering years worth of glass expertise. It costs $275 and includes all materials to make a free-form plate.
Cheese Making Workshop With Restaurant Trokay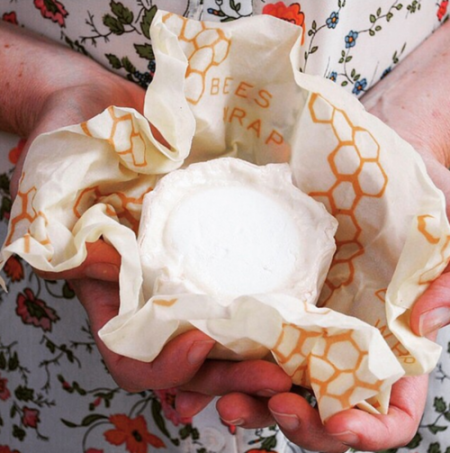 Staying with the theme of homemade fun, check out Atelier's Cheese Making Workshop with Restaurant Trokay. The pair are offering a cheese course that will take you on a culinary adventure. With Restaurant Trokay owner Nyna Weatherson's cheese-making expertise, you will learn how to make mozzarella while enjoying a glass of drafted brew. All supplies are provided for this class. As a bonus, if you stay for dinner after the workshop you get a 10 percent discount. This class costs $78 and will be held on Sunday, May 21, from 12 to 1:30 p.m.
Literary Arts and Wine Series
To help round out this week of enjoyment, Art Truckee is offering its Literary Arts and Wine Series. Come discuss the mind expansion that comes with literary conversation while enjoying delicious wine. Discussions vary in this monthly coming together of literary delight. This May meeting is on Sunday, May 21, and begins at 4:30 p.m.
Sound Bath Healing with Reiki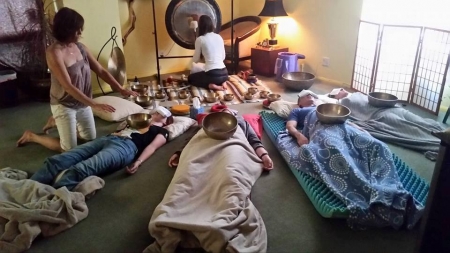 To complete the week of savoring quiet, come join me at the 5th Element Healing Center for their Sound Bath Healing with Reiki. If you haven't yet tried this harmonizing and relaxing experience, then you must put this at the top of your list as a must do. Done with Tibetan singing bowls in combination with Reiki, the two offer a wonderful massage for the spirit. The combo is also known to release stress, worry and anxiety and replace it with acceptance, balance and peace. The healing session is on Tuesday, May 23, and costs $35. As space is limited, please sign up in advance and be sure to bring your favorite blanket and pillow. 
This is a small example of the fun events happening in Lake Tahoe. Please visit our daytime and nightlife sections to learn more.