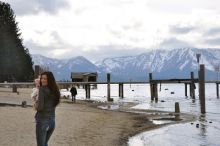 It's the end-all of appreciations … giving gratitude to our mommas. With such an important day ahead of us, it's fitting that there are so many great events on our horizon.
From wild tales of the wilderness to learning how to grow your own garden, from a comedic show like no other to the opportunity to learn the art of using the breath for healing, there are so many wonderful ways to show the moms in our community how much we love them.
Raising the Wild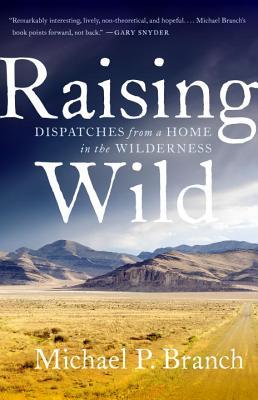 If your mother loves the great outdoors, Sierra College is hosting an evening of intriguing story telling with Michael Branch and his incredible book, Raising the Wild. His story is one of personal narrative, humor and natural history as he describes the experiences that he, his wife and two young daughters experienced as they lived out in Nevada's Great Basin Desert. This is a family-friendly, free event happening on Friday, May 12, from 6:30 to 8:15 p.m.
Comedian Nick Swardson

If Mom likes to laugh, then you must bring her to the Montbleu Resort Casino & Spa for comedian-extraordinaire Nick Swardson. Beginning his comedy path with jokes on "Reno 911," Swardson also has starred in "Grandma's Boy," "Benchwarmers," "That's My Boy," "Blades of Glory," "30 Minutes or Less" and "Bucky Larson: Born To Be A Star." He has also brought laughs with his Comedy Central Special, "Taste It!" The show is on Saturday, May 13, with doors opening at 7 and the show beginning at 8 p.m. Tickets for the event are $25 to $35, plus taxes and fees. 
Soul Kiss
If your momma likes to get her groove on, then the Soul Kiss show is the place that she wants to be. A high-energy dance band that inspires anyone to hit the dance floor, Soul Kiss has it down when it comes to soul, funk and pop. Plus their stage presence is something not to miss. The concert is at the Lakeside Inn and Casino on Saturday, May 13, beginning at 9:15 p.m.
Healing and Consciousness Transformation Through Breath
To help your mother find some peace and tranquility, how about a breathing workshop? One of the easiest ways to re-engage with our healthiest, happiest self is by reconnecting with a long, loving breath. Well Being Tahoe is offering a fabulous class for encouraging health and internal peace with its Healing and Consciousness Transformation through Breath workshop. Ask any mom what she needs and a common answer is a little time for herself. This is the perfect opportunity for just that, plus you will get the bonus of being able to take the skills with you into your everyday life. The class will focus on the teachings of vipassana, pranayama and Chi Qong, which is helpful in accessing higher levels of energy, vitality, clarity and a healthy presence. The class is on Saturday, May 13, beginning at 6:30 p.m. Tickets cost $25.
Master Gardeners Series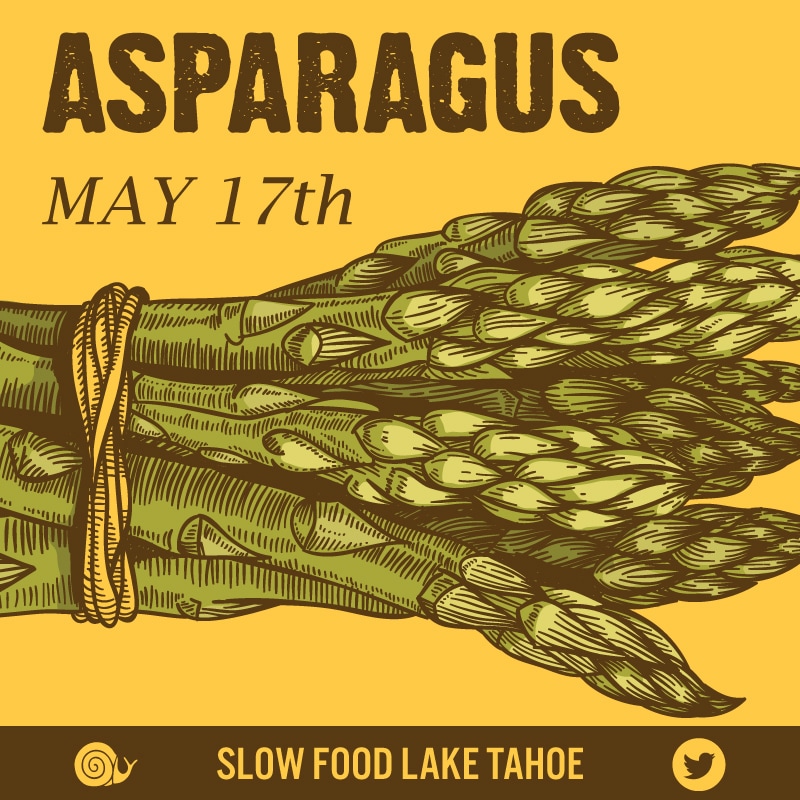 The family that grows a garden together, stays together. A superb way to create a fun bonding experience for mom and the entire family is with Slow Food Lake Tahoe's Master Gardener Series, which takes place all month long. Saturday, May 15, is a day for looking at the art of growing asparagus. On May 22 the class focuses on tomatoes. The best part of these classes is that the produce grown is given to the Sierra Senior Service, Meals On Wheels. The classes are free and begin at 5:30 p.m. at the Tahoe City Demonstration Garden at 2400 Lake Forest Road.
This is a small sample of all the fun happening around Lake Tahoe this week. Please visit our daytime and nightlife sections to learn more.