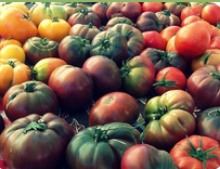 The splendor of Lake Tahoe is truly starting to show itself. The birds are singing literal chorus masterpieces with the dawn of each morning. The water in the lake is slowly warming making water skiing and wake boarding on Lake Tahoe absolutely divine. And maybe one of my favorite aspects to Tahoe…the campgrounds are open making it easy to really take in the outdoor splendor that surrounds us here. 
I can honestly say that Lake Tahoe is a true diamond worthy of her sparkle. So how can you take advantage of this amazing place? Here are a few  activities that I have on my hit list for this week.
Ski Run Farmer's Market
Beginning this Friday, June 3, South Lake Tahoe will be having a weekly farmer's market. Happening each Friday until August 26, the event is from 3 to 8 p.m. Located between Birch and Larch streets on the stunning Ski Run Boulevard, this farmer's market brings excellent produce and homemade goods to the south shore. There are more than 20 vendors offering everything from organic farm fresh produce, honey, free range and locally raised meats to yummy hot meals, handmade ice cream and lots of other treats. This is a wonderful family outing that also offers a bounce house for the the kids as well as face painting, live art performances and local live music.
Wildwood Makers Market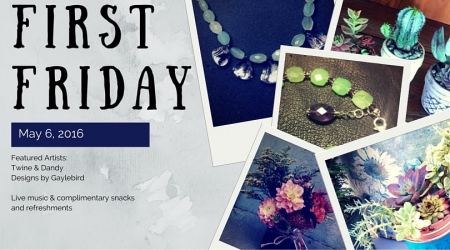 On the theme of markets that highlight the gifts of local's talents, the Wildwood DIY Boutique is teaming up with Gaia-Licious Boutique and Knits & Knots Yarn Shop to bring you a inspiring evening filled with art masterpieces, local musical acts, appetizers and drinks: the Wildwood Makers Market. The first Friday of each month will bring this event to the community. Come join in on the festivities starting June 3 at 4 p.m. at the Wildwood Makers Market on Tallac Avenue in South Lake Tahoe. This is a great family event.
Friday Evening Farmers Market At Kahle
To finish this circuit of markets happening in South Lake Tahoe, check out the weekly evening farmers market happening in the Kahle Community Park. The gathering offers organic produce, local beef, fresh seafood, handmade cheeses, homegrown nuts, handmade breads, local arts and crafts and other fun stuff. The market is held from 4 to 7 p.m., making it also a great excuse to get to the lake and watch the beautiful views at dusk that the park provides.
Stillwater Spa Luxurious Locals Garden Party
Maybe one of the activities this week that I am most excited about is the Stillwater Spa Luxurious Locals Garden Party on Friday, June 3. An event for locals and visitors alike, this pampering party is all about giving yourself a little gift of love. Kindly enough, Stillwater Spa is offering this pampering free of charge! The evening will include complimentary spa and salon treatments (hello, massage!), beauty demos, live music, a raffle, a local trunk show, appetizers, a cash bar and a silent auction and fundraiser that benefits the Tahoe Sugar Pine Foundation. Another fun aspect to the party is that the first 100 people who donate new, unused garden gloves will receive a spa gift bag. This is a spring fling party so come dressed accordingly in garden party hats and sundresses for the ladies, spring attire for the men. This event is free, though pre-registration is required. Please call the Stillwater Spa at (775) 886-6745 to let them know you will be attending. This is a 21 and older event.
Blackout Bingo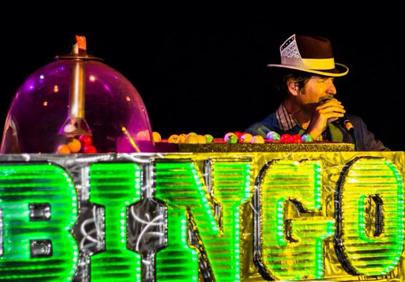 To finish the week off, I am going to take my fun to the next level with Blackout Bingo at the Himmel Haus in South Lake Tahoe. If you haven't heard, the new craze in Lake Tahoe is bingo. But this isn't your grandma's bingo. This is a bingo game that's truly considered to be wild and crazy. A buddy of mine, Reverend Rusty and his sidekick, Dan, create a hilarious evening filled with adult humor, funky music and silly prizes. To top it off they have the stunning Miss Bingo to help host. The event plays upon the authentic 1950's era bingo but pumps up the party with excellent crowd interaction. The event is free and is held every Tuesday starting at 9 p.m. This is a 21 and older event.
This is a little sample of all the fun happening this week in Lake Tahoe. Check out our evening and day event sections to find out all of the other cool stuff going on.