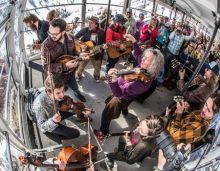 A few weeks into spring and the weather is showing itself to be absolutely glorious in Lake Tahoe. 
We are getting freezing temperatures at night, making our snowpack stable and ready to serve up our favorite hero snow: corn. Corn is the creation of a snowpack that has good water content combined with overnight freezing temperatures, forming a solid, easy-to-ski surface.
With exceptional skiing and snowboarding all around the lake, there are consequently a ton of fun activities to get involved in. Here are a few events I am particularly excited about.
Tram to Table
As a part of WinterWonderGrass, Squaw Valley is hosting Tram to Table, an excellent opportunity to partake in delicious food complete with a beautiful ride up the tram and live music. Your arrival to High Camp will provide an intimate cocktail hour with legendary bluegrass musician Peter Rowan. You will also enjoy beer, wine and spirits from local businesses as well as passed appetizers and an informal, family-style, three-course dinner created from locally grown and harvested produce. The event is on Thursday, March 30 beginning at 5:30 p.m. Ticket prices start at $149.
WinterWonderGrass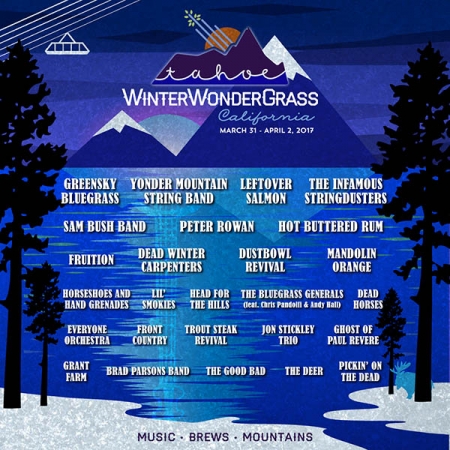 A favorite event is happening this week: WinterWonderGrass, a three-day enjoyment of bluegrass and acoustic music taking place on four different stages at Squaw Valley. The music is offered with California and Nevada craft breweries providing beer tastings. This is a fabulous opportunity to enjoy the stunning surroundings with great music, people and drinks. It's happening from Friday, March 31 at 5 p.m. until Sunday, April 2 at 9 p.m. Ticket prices begin at $139.
Business EXPO: Go Local 
Are you ready to support local Tahoe folk in their business adventures? Then come on by and participate in Business EXPO: Go Local. Happening on Friday, March 31 from 4:30 to 8:30 p.m., this free get-together is an opportunity to learn about the new products, promotions and services being offered in Lake Tahoe. It's also a chance to network in the local community. More than 80 businesses will be there, some offering giveaways, tasty food and scrumptious drinks.  
Dancing With Our Sierra Stars

InnerRhythms Dance and the Tahoe Biltmore are hosting Dancing with our Sierra Stars in a similar format as the famous reality TV show. Dancing with our Sierra Stars pairs six Truckee-Tahoe celebrities with professional ballroom dancers from the Utah Ballroom Dance Company. The evening will feature performances as well as hilarious outtakes from rehearsals. The event is on Saturday, April 1 from 7 to 10 p.m. Tickets cost $40 in advance or $50 at the door. Proceeds support InnerRhythms' program that promotes a connection between youth and dance.
Spring Evening Ski Party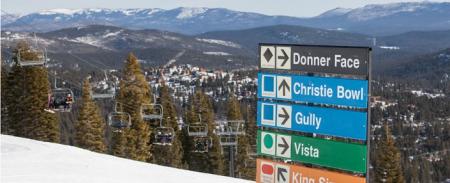 Tahoe Donner Downhill Ski Area is showing its appreciation for sun and fun with its Spring Evening Ski Party. There will be a BBQ, live music and a special outdoor bar created for the event. To help inspire a springtime atmosphere, the lifts will keep spinning until 5:45 p.m., giving plenty of opportunity to ski corn. To up the fun factor there will be a free drawing for a 2017-18 season pass. The party is on Saturday, April 1 beginning at 10 a.m.
This is just a small example of events happening in Lake Tahoe this week. Please visit our Daytime and Nightlife sections to learn more.