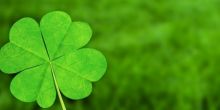 What an absolutely amazing winter it has been thus far in Lake Tahoe. Winters like this don't come along very often. If you haven't come up to check out what are a real Winter Wonderland looks like, then you must visit. This is a record breaking year that is so worthy of writing home to Mom about.
With the stoke of the winter comes an increase in great events. This being a week that celebrates all things green, there are some great parties happening plus a plethora of fun outdoor activities. 
Here's a little snippet of the excitement I have planned for the week ahead.
St. Patrick's Day Festivities
St. Patrick's Day happens to be one of my favorite holidays. Long ago St. Patrick's Day gave me the best skiing day of my life. Since then I have considered it a day of positivity and absolute good luck. To celebrate the Patty Way the event not to miss is Northstar's St. Patrick's Day Festivities. Complete with a scavenger hunt, face painting, balloon twisting, live music, traditional Irish food and delicious drink specials, including green beer, it's certain there will be fun galore. There will a patio party at TC's Pub as well. But the clincher is the rumor that there will be a skiing Leprechaun on the loose. Only the lucky ones will know for sure. The party is from 10 a.m. to 9 p.m. on Friday, March 17. This is a family-friendly event.
E:K Freeride Workshop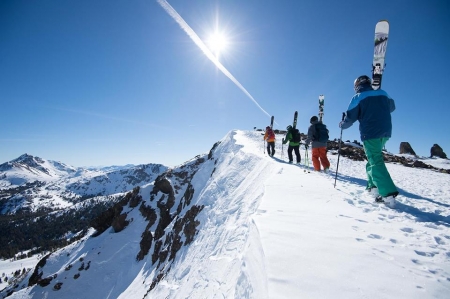 If you are looking to use all of our new snow to your advantage, then you must attend  Kirkwood Mountain Resort's E:K Freeride Workshop. It's an excellent opportunity to bring your skiing up a notch. With Kirkwood's superb "Big Mountain" terrain and the immense talent of their guides and coaches, this workshop is certain to bring you more confidence, improve your skills and create the stage to meet like-minded mountain enthusiasts. There are three workshops to choose from including their resort-based programs, junior programs as well as their back-country and educational programs. The Freeride Workshop is on Saturday, March 18 from 10 a.m. to 4 p.m.
50th Anniversary Retro Ski Day & Diamond Peak Season Pass Holder Party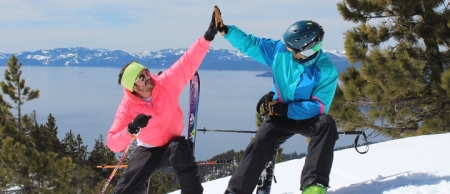 If you would rather get groovy to celebrate our beautiful snow amounts, then check out Diamond Peak Ski Resort's 50th Anniversary Retro Ski Day & Diamond Peak Season Pass Holder Party. This fabulous opportunity to break out your favorite retro gear is celebrating Diamond Peak's 50th Anniversary with far-out style. Making the celebration nifty, there will be a delicious barbecue, live music and other exciting events. The party is at the Base Lodge Deck, weather permitting, on Saturday, March 18, from noon until 3 p.m.
Apre Ski at the Gallery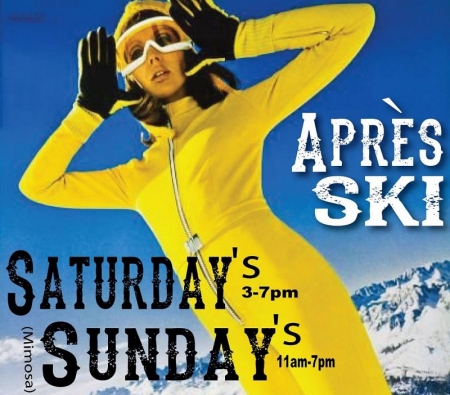 To enjoy fun with others after a day on the mountain, a great event to partake in is Après Ski at the Gallery. South Lake Tahoe's Benko Art Gallery creates an elegant atmosphere with complimentary glasses of wine or mimosas as well as discounts on select artwork. This free event happens every Saturday from 3 to 7 p.m. from March 18 until April 15. Sunday skiers and snowboarders will enjoy Mimosa Sundays, which shares the same vibe as Après Ski at the Gallery and happens every Sunday from 11 a.m. to 7 p.m. Both of these events are for people 21 years old and older.
Polar Plunge Weekend-Snow Shoe Race: Special Olympics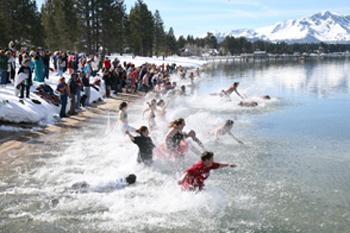 Maybe one of the most exciting events happening this week is Tahoe Beach Retreat & Lodge's Polar Plunge Weekend-Snow Shoe Race: Special Olympics. A get-together that completely benefits the Special Olympics of Northern California & Nevada, this is a breathtaking opportunity to look cold in the face and laugh. All are invited to join in or watch. There's no experience necessary and all equipment is provided. The plunge is on Sunday, March 19, from 9:30 a.m to 1 p.m. Plunge and snow-shoe race registration is $20 per person or free if you previously participated in a South Lake Tahoe Polar Plunge and raised a minimum of $100 for the cause.
Please visit our daytime and nightlife pages to learn about other events happening in Lake Tahoe this week and in the future.