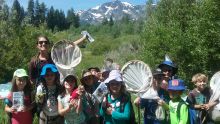 One of the pure pleasures of Lake Tahoe is its beautiful wilderness and wild creatures. From squirrels twittering up a giant Sequoia tree to tiny birds hopping among lofty branches, from grand golden eagles soaring above the snow-capped peaks to big, furry bears rumbling along the forest floor, Lake Tahoe is filled with flora and fauna that deserve admiration and respect.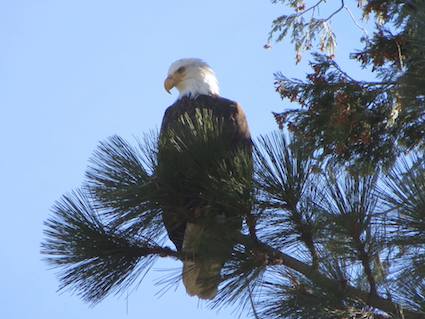 That is why all of us locals were so happy when in 2010 a new organization called Tahoe Institute for Natural Science (TINS) was created to support the wild habitat that is precious to the Sierra Mountains. One of the co-founders, Will Richardson, happens to be an old roommate of mine from days of long ago. I was so excited to hear that he was spearheading this impressive endeavor and even more impressed to see how it has flourished through the years.
Tahoe Institute for Natural Science is teaching children and adults about the beauty and diversity of the Lake Tahoe forests and why it is so important to protect them. The institute also has many great plans for the future. I asked Will if he could share more with readers about this exciting opportunity for learning about our beloved Lake Tahoe. He was happy to oblige and shared a ton of interesting tidbits, including where the idea came from to create such a lofty endeavor, what positivity it has provided for the Lake Tahoe natural habitat and what ways locals and visitors can get involved and learn more about our treasured outdoors.
Here's what he had to say ...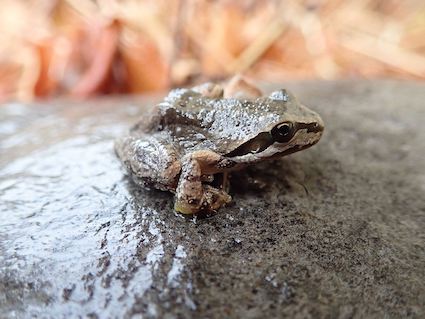 How did the idea of the institute come to be?
When I first moved to Tahoe in 1994, I was blown away by the natural history of the area. Here we have this incredible convergence of Great Basin, Pacific Slope and Sierra Nevada flora and fauna, Mediterranean climate mixed with Boreal relict populations from the last ice age, fascinating geology and beautiful scenery, and all with this giant alpine lake as a gorgeous centerpiece. Much like at a national park, the opportunity to recreate among that spectacular nature and those views are why people come here. Unlike a national park, however, there is no central clearinghouse for residents and visitors to learn about the Tahoe region's natural history. Further, the region's resources face severe pressures that require study and management. I saw the need for TINS and started developing ideas for what it could be within my first two to three winters at Tahoe (I was a seasonal resident back then). After a few more years of summers and falls being an itinerant field biologist for the Point Reyes Bird Observatory, with winters in Tahoe, I enrolled in UNR's Ph.D. program in Ecology, Evolution and Conservation Biology, thinking of TINS all along. I stayed on at UNR for two more years as research and teaching faculty until I felt ready to take the plunge. In late 2009, my co-founder, Kirk Hardie, and I got together to lay the foundation and launch our programs. We were both already working in Tahoe, doing all the sorts of things TINS does (biological field research, nature-based in-school science programs and nature outings for the public) and had established strong relationships with partner organizations, so we really hit the ground running when we finally incorporated in 2010. The programs are how we fulfill our mission, but we have much larger goals ahead, including bringing a world-class interpretive nature center and education facility to the Tahoe region. The ultimate goal, however, is to create and nurture a community that understands, and therefore better cares for, the natural resources of Tahoe and the planet.
Can you share a favorite experience that has come from the creation of Tahoe Institute for Natural Science?
Someone recently suggested to me that TINS is in the business of epiphanies, and I can look back and think of dozens that come to mind through connecting folks with Tahoe's natural world. It's hard to pick just one, but examples include children getting over their fear to catch and hold a grasshopper or beetle for the first time. Our Sagehen programs involve getting hands-on with bugs, and so often I see young girls start out the day exclaiming that they don't like, or are even are afraid of, bugs. But by the end of the day, it's often those same girls who are the most enthusiastic bug-catchers!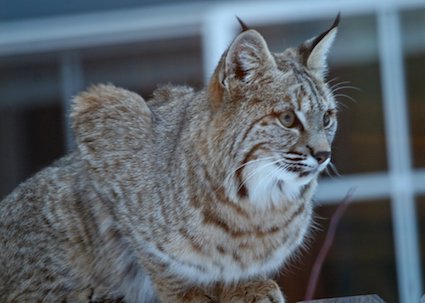 Another has been watching the community of local naturalists bond and become stronger with their knowledge and experience. This includes quite a few members who were beginning birders a few years back and are now leading outings for us, as well as young participants who have grown into accomplished naturalists by their teen years. For example, one of our most enthusiastic participants of our first butterfly counts started out calling everything a Painted Lady, because that was a species she knew the name of. But within a few years, her knowledge and sophistication really grew, and before long she had found and photographed the first Great Purple Hairstreak for the Tahoe basin. A year or two after that, she documented the first breeding of Monarchs for Tahoe.
What events do you have coming up on the calendar that people should know about?
Next up is a Bay Area "Friendraiser" in Berkeley to help spread awareness of TINS, our programs and our goals. As usual, we will have free weekly bird outings at Village Green in Incline Village during May and early June, and our first wildflower outing is scheduled for June 2 along Sagehen Creek. These and many other events are listed on the calendar page of our website: 
tinsweb.org/calendar
.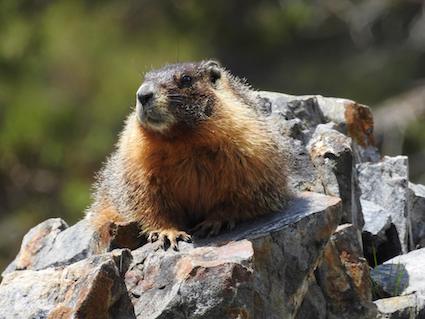 How can people get involved with the institute beyond the events?
A big goal for us is to make Tahoe's nature as accessible for everybody as possible. To help us achieve this, our In-School and Field Trip Education programs are offered for very modest program fees, and most of our public outreach programs are free to participants. But as none of this is free for TINS, sponsorships and membership donations are very important for us to keep going. Membership also gets you our newsletter, and that will help you keep up to date with all that we do.
We also have a need for volunteers, especially at festivals and during the summer with camps.  
What one piece of advice do you give to people visiting the beautiful Lake Tahoe area?
Whether you're here to ski, mountain bike, wakeboard or just drive around and look at the lake, don't forget to slow down or take a break and simply observe the natural environment you're in. Take note of all the other organisms you're with. Then follow your curiosity. And if you want help with any of that, join a free TINS outing!
Please be sure to visit our
Daytime
and
Nightlife
sections to learn about events that TINS will be hosting in the future.