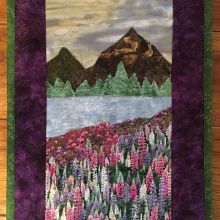 A beautiful aspect to Lake Tahoe is the abundance of talented people who call this place home. From world-class athletes to amazing artists, a variety of people make Lake Tahoe an inspirational place.
One local in particular, Karen Colbert, has her own specialty worthy of admiration – creating quilts into works of art. As her connection to her art grew, she realized that it was time to create a welcoming space in which her artworks, as well as that of other talented artisans, could be shown to the public. With that, Handmade at the Lake was born. It's an adorable store where shoppers could gladly hang out for hours, perusing the goodies that line the shelves and scouring the quaint shop for one-of-a-kind gifts.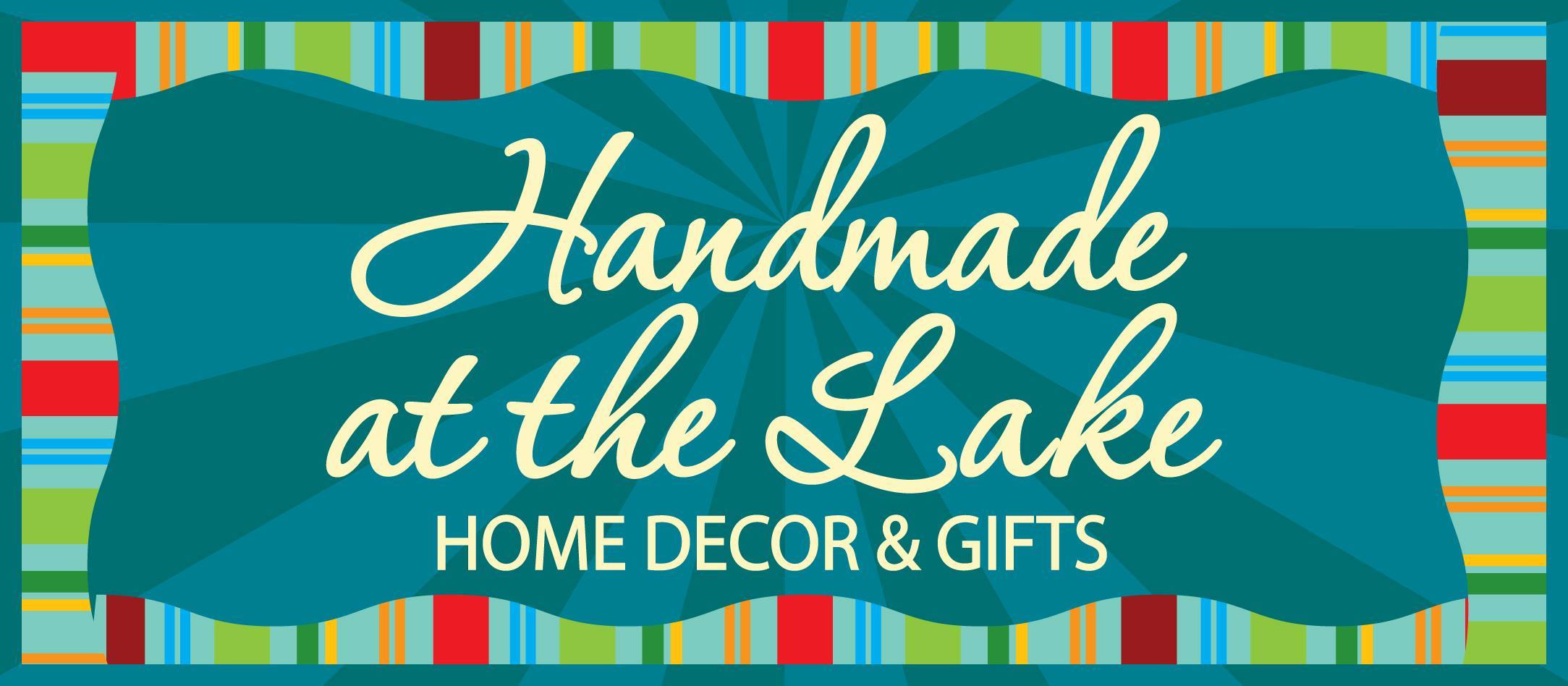 I was so excited to get a chance to chat with Karen about the creation of her shop and the magic that it brings to Lake Tahoe. Read on to learn exactly how the idea was born, the joy that lies within the business and why it is the next place that you need to check out when you are looking for that perfect gift. 
How did the idea of creating Handmade at the Lake come to be?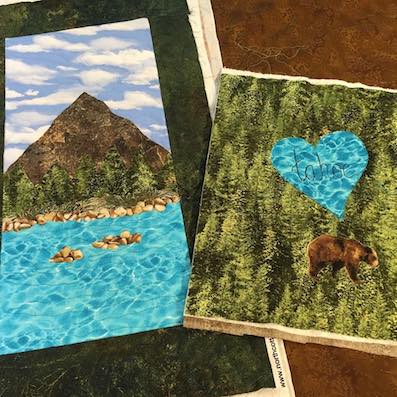 I had dabbled in making quilts, and in May 1999 a Kings Beach hair salon hosted a show of my work. My new career was born! I became involved in local art associations and sold my work at local art fairs. In 2007 I opened my first retail space in Incline Village. Knowing so many great local artists, it was a natural move to showcase other artists' work along with mine to give shoppers a true Made in Tahoe experience year-round.
What was your journey with developing your own connection with handmade treasures?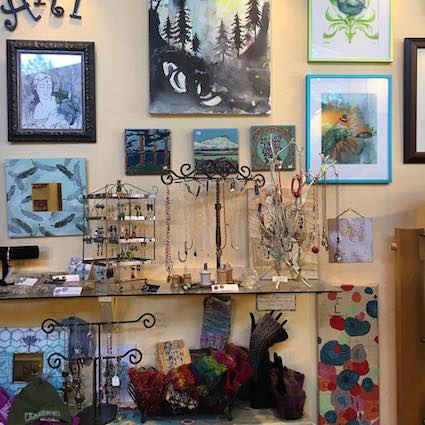 A handmade gift is a special gift. Being a creative person all my life, it was a natural fit to combine my love of creating to offer handmade goods to the public. 
What are some of your favorite treasures that you offer at the store?
Sierra Clay Art creates wonderful pottery with nature and Tahoe-related themes. My art quilts depict Lake Tahoe mountain scenes, and my table runners are perfect for year-round entertaining.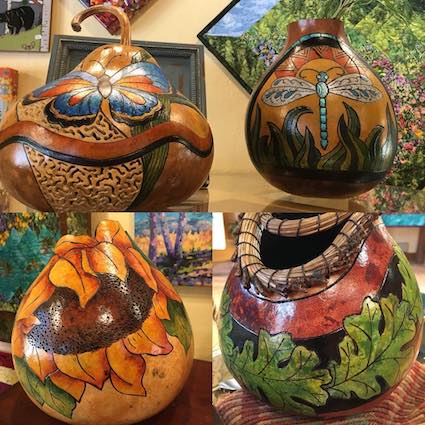 Creative gourds by Pamela Cruz are exquisite works of art. Tahoe Metal Works combines Tahoe sports in his Lake Tahoe-inspired metal pieces. I find joy in all the wonderful gifts available at Handmade at the Lake.
What one piece of advice would you offer to people coming to visit Lake Tahoe?
Enjoy the beauty of the lake, and immerse yourself in the peace and tranquility of our mountain home.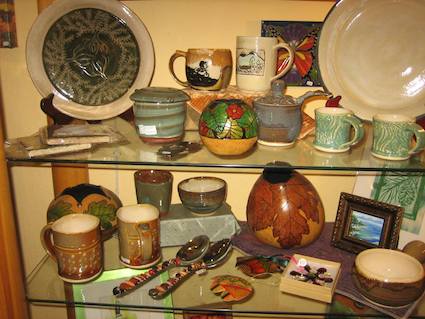 When it comes to finding that perfect Tahoe gift, what words of wisdom would you offer?
There are so many wonderful, creative people everywhere. When visiting a special place, bringing home a treasure to remind you of your time at the lake means so much more when it is truly Made in Tahoe.
Please check out our Daytime and Nightlife sections to learn about fun events to combine with shopping at Handmade at the Lake.
Photos courtesy of Handmade at the Lake.