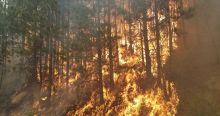 It is with a sad heart that I have to suggest that all travelers please suspend their trips to Lake Tahoe for now.
The Caldor Fire is creating evacuations in the South Lake Area, including Meyers. At this time it is being jointly suggested by the Lake Tahoe Visitors Authority, North Lake Tahoe Resort Association and Incline Village Crystal Bay Visitor Bureau that people postpone visits to Tahoe until further notice.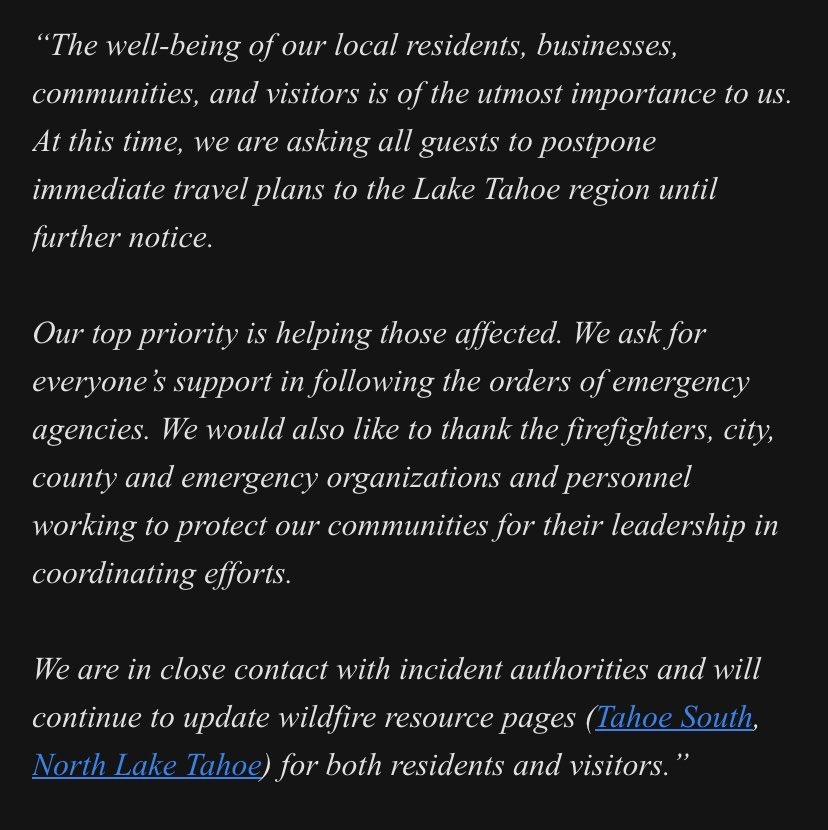 Additionally, all National Forests have been closed until September 17 to assist with a decrease in potentially new fires as well as to help first responders.
For more information, please visit the Cal Fire AEU, Cal Fire, Eldorado Sheriff and CHP South Tahoe.
Photo courtesy of Cal Fire AEU