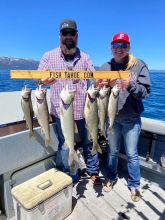 Obviously the jewel of our area is Lake Tahoe. When her shores are closed and we aren't able to access her, as was the case the last month or so, it creates a deep sense of sadness in all who enjoy her. 
That is why there was a collective cheer amongst the community when we recently learned that Lake Tahoe is reopening to fishing. The serenity and time of contemplative ease that can come from a good fishing trip are exactly what many of us need right about now.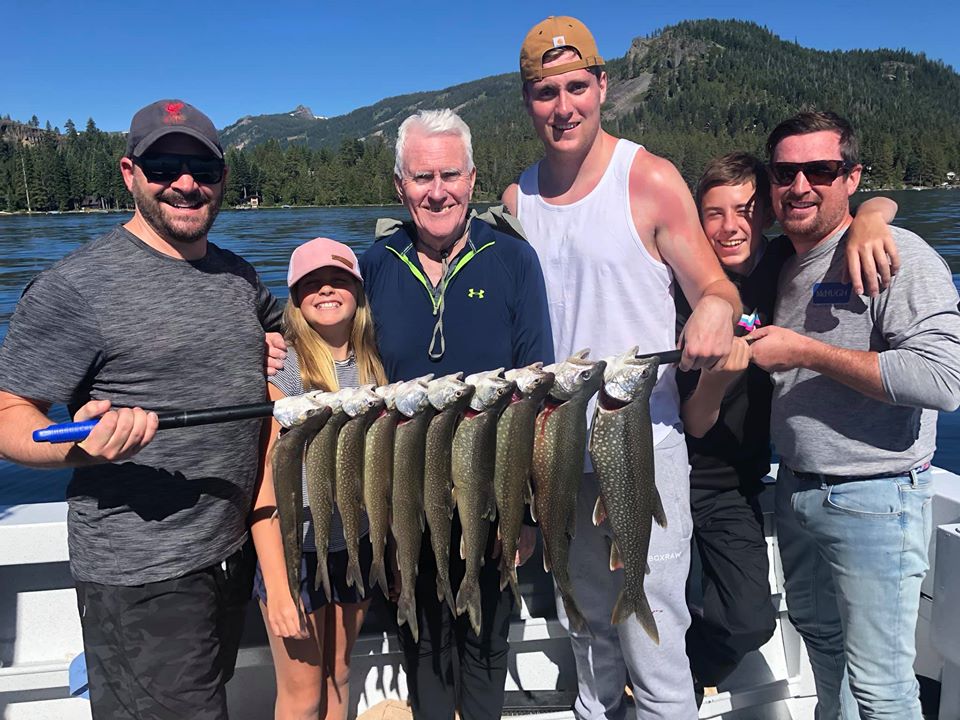 I was so excited about this level up in living conditions that I sought out one of the best fishing guides of Lake Tahoe, Joby Cefalu, of Mile High Fishing Charters, to ask his thoughts and suggestions. Here's what the master had to say.
What changes will be implemented as Lake Tahoe reopens?
There is truly so much uncertainty for tourism that many are left wondering. Social distancing, reduced crowds and fewer events will be the norm for the foreseeable future. Our community is known for some great summer events like Light up the Lake, Harvey's Summer Concert Series and Live at Lakeview, but they've been canceled for this year. We're hoping that the American Century Golf Championship at Edgewood Golf Course will take place without spectators this year. An announcement should be made very soon. 
Are there positives by choosing to come up now and go fishing?
I have lived in Lake Tahoe and fished the lake for most of my 52 years. There has been a great deal more pressure on the fish in the last 10 years. With the advance of fishing technology, more and more people are able to learn the area and find the fish with GPS and sonar. With that said we just came off of 12 weeks of very few people fishing because of the restrictions in place. The fishing has been very good and should stay that way through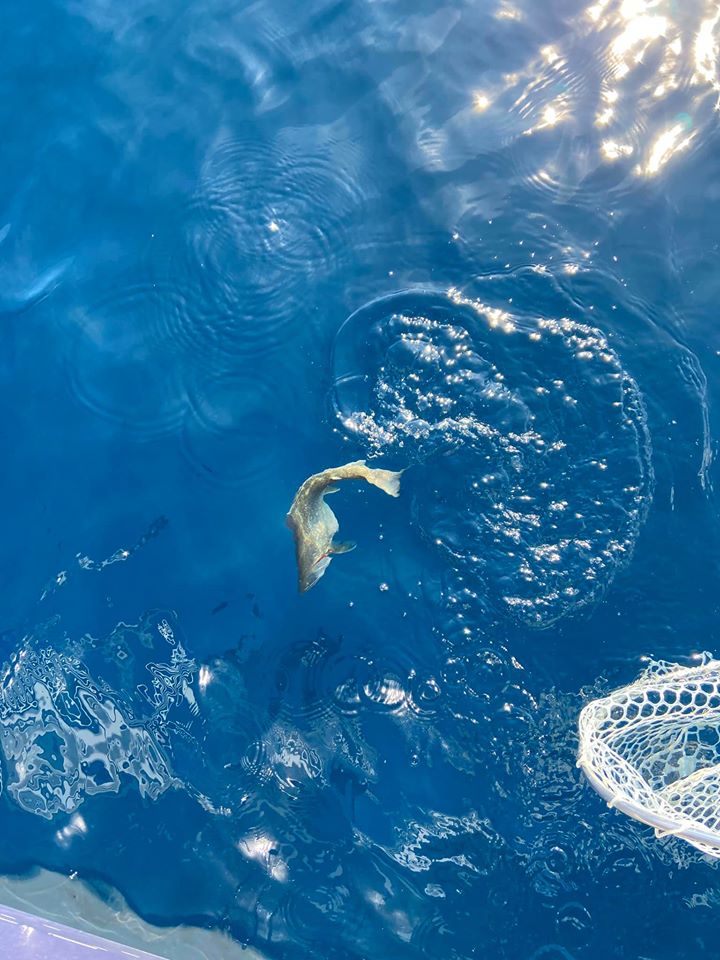 most of June as things slowly open up. Never in my life have I been on the water on a beautiful June day and not seen another boat in 70 degree weather. It's as though Lake Tahoe is your own private lake.
Do you have any recommendations for people hoping to book a guided fishing trip?
We are doing our very best to keep group sizes smaller and trips private. Our private charter prices have been reduced to accommodate this need. We are diligently working to clean and sanitize our boats and equipment for the safety and satisfaction of our guests. I honestly don't have any suggestions other than to treat your family to an adventure of a lifetime. The fisherman on Lake Tahoe are struggling like so many, so book a trip and come and enjoy.
What fish are you going for? 
Lake Tahoe has some of the best freshwater fishing on the West Coast. We target the Mackinaw (Lake Trout) year round, and our lake is known for some huge fish. We are going after the Mack's right now because they are coming into the shallower water and feeding. The spring runoff pushes nutrients into the lake near the estuaries and creeks and makes for a feeding frenzy. As well, we run into some trophy-size German Brown Trout and  Rainbow Trout. The water temp on the surface is currently around 52, which creates lots of activity. It's a great time to catch fish in Lake Tahoe.
Do you have any favorite experiences with guests you would like to share?
My greatest experiences usually involve children. I am very proud to be able to share my passion for fishing Lake Tahoe with the clients I serve. Lake Tahoe has an average size fish of around 3-4 pounds – a size that even little ones can usually reel in. This has allowed me to break many personal bests and firsts with so many children. When you are able to enjoy the beauty and splendor of Lake Tahoe every day with such a diverse clientele, they are all truly favorite experiences.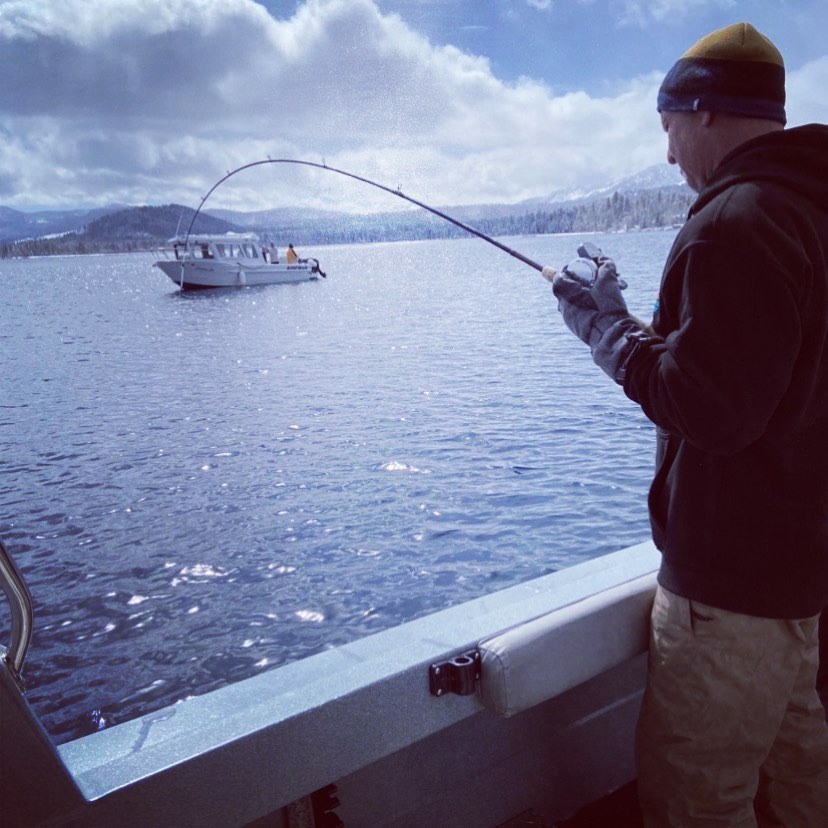 Would you like to share any other advice or information with readers?
When booking your guided fishing experience try and stay away from any booking agency that requires commissions. Ask around and find out who the experienced guides are. Locals are your best resource and usually they know who can take your family and friends on a great Lake Tahoe adventure. Enjoying your five-hour trip with an experienced and knowledgeable guide will make the experience a highlight of your vacation.
Thank you Joby! Please be sure to visit Mile High Fishing Charters to learn more.
Photos courtesy of Mile High Fishing Charters