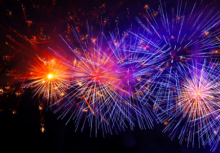 The end of June is upon us and the Fourth of July is right around the corner.
Are you ready to celebrate? If you are in Lake Tahoe for this festive week then you are in the right place. From live music galore to fireworks displays in South Lake Tahoe, Kings Beach, Tahoe City and Donner Lake, there are a ton of different ways to give gratitude to the nation and our freedom.
Here are a few of the events that I am particularly looking forward to.
Music on the Beach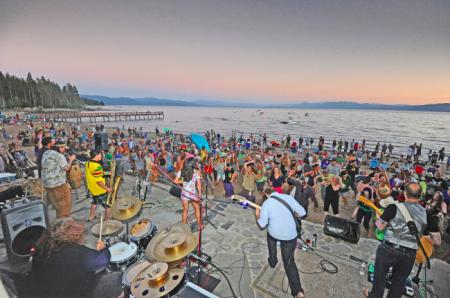 One of the greatest free options for watching live music on the sandy shores of Lake Tahoe is Music on the Beach. Happening each and every Friday for the summer, Music on the Beach is Kings Beach's offering of stellar tunes, impressive views and great people watching. The line up varies, creating the chance to see your favorite type of music with Lake Tahoe and the sunset providing the backdrop. Vendors will offer beer, wine, soda and food as well. The shows run from 6-9 p.m. Please refrain from bringing alcohol or pets.
Beerfest & Bluegrass Festival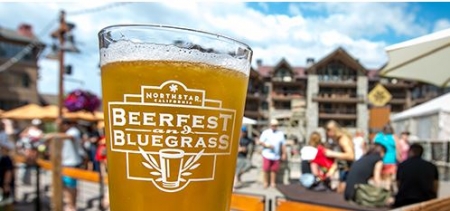 Considered a favorite by locals, Northstar California Resort's Beerfest & Bluegrass Festival is bound to be a great time. Now in its 11th year of celebration, this Fourth of July family-friendly party offers multiple stages providing live music, a huge array of local and regional breweries supplying tasty brews, yummy hand-crafted gourmet food and a ton of fun activities lined up for the kiddos. There will be sweet souvenir tasting glasses available for purchase also. The festivities are on Saturday, July 1, from 3 to 7 p.m.
Tahoe City 4th of July Fireworks Show and Beach Bash
The Tahoe City Downtown Association is hosting its annual Tahoe City 4th of July Fireworks Show and Beach Bash. A village-wide occasion, this is a superb way to have all-day enjoyment for the Fourth. There will be food, drink and activities for the entire family from Commons Beach all the way through town. The festivities are on Tuesday, July 4, beginning at 11 a.m. and running until 10 p.m.
Tahoe City Kayak and Paddleboard Fourth of July Fireworks Tour
My absolute favorite way to see fireworks is by being on the lake in a quiet kayak, paddling along. Tahoe City Kayak and Paddleboard is providing just such an opportunity with its 4th of July Fireworks Tour. Meeting at 7 p.m. at their dock in the Tahoe City Marina, the tour will begin with a sunset paddle and then pause at the perfect spot to watch the sparkly display. All gear is included with the tour. The event costs $65 for those wishing for a single kayak or $130 for a tandem kayak. Pre-registration is required.
Tahoe Beach Retreat & Lodge 4th of July BBQ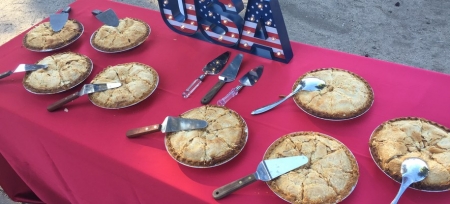 Another great option for celebrating Independence Day is with Tahoe Beach Retreat & Lodge's 4th of July BBQ. Being celebrated in their star-studded beachfront tent, the party is certain to be a tasty good time. There will be a whole host of food options, including hot dogs, hamburgers, veggie burgers, baked beans, mac and cheese, corn on the cob and all the other trimmings that a true patriotic celebration should have (including the apple pie). Tickets cost $50 for adults and $30 for children 12 and younger. Kids 3 and younger get in free. The party runs from 6 to 8:30 p.m.
That's certainly not all that's happening in Tahoe this week. Visit our Daytime and Nightlife pages to learn about other events happening around Lake Tahoe.