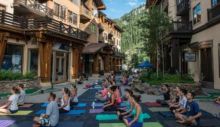 The weather is incredible in Lake Tahoe right now. It's perfect, actually! The brilliant sun, cloudless sky, light breeze and stunning sunsets are making for an absolutely fantastic summer. 
Combine that with the incredible amount of fun activities available to do, and it makes sense why summer is the favored season in Lake Tahoe by both visitors and locals. The hard part is deciding which activity to do. To help you out, here are my picks for Must Dos this week.
Waterman's Paddle Jam Race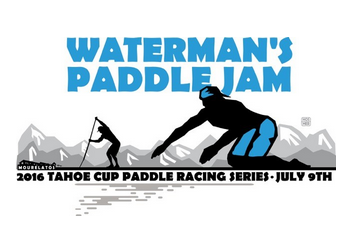 Paddleboarding is not only a great individual activity that lets you feel like you're walking on water, but it's also a fun event for bystanders when watching a race. On Saturday, July 9, the Waterman's Paddle Jam paddleboard contest will be exciting for both doer and watcher. Registration is at the Waterman's Landing in Carnelian bay and starts at 7 a.m. with the race starting at 9 a.m. Cost is $80 to compete. There are various categories for the 6-mile jam race including open, elite, prone paddleboard, youth and men's and women's masters. There will also be 200-meter sprint competitions. For the kiddos there is a Keike Challenge and SUP/Prone Paddleboard race as well. If you're interested in checking out the boards in more detail, there will be an opportunity to demo the standup and prone paddleboards free of charge after the event.
Truckee Tahoe Airshow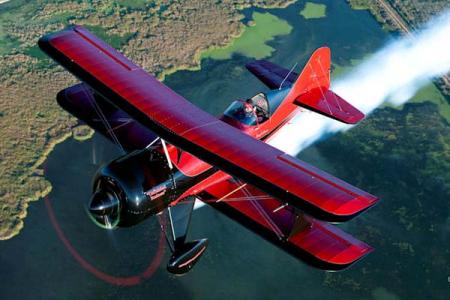 An exciting activity for all ages that is happening on Saturday as well is the Truckee Tahoe Airshow. This fun and inspiring festival brings breathtaking aerial acrobatics done by world renowned performers to the Tahoe Truckee Airport in Truckee. There will be excitement on the ground too with military aircraft rides, a jet car on display and booths offering engaging keepsakes. This is a fundraiser for Truckee and North Tahoe youth organization. The event gets going at 9 a.m. and ends at 4 p.m.
Art, Wine & Music Festival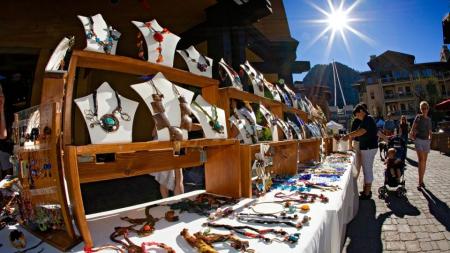 A third event on Saturday (as well as Sunday) is the Art, Wine & Music Festival happening at Squaw Valley. This benefit event for Achieve Tahoe, a nonprofit supporting adaptive sports, is a festival of live music, a ton of booths offering fine art and wine tasting. Going from 11 a.m. to 5 p.m., the festival will be a colorful opportunity for mountain fun with a spectacular backdrop. Wine tasting is from 2 to 5 p.m. only. This is a family-friendly event.
Girl's Chemistry Camp
An awesome camp for girls, this get-together of ladies brings together women engineers and scientists with young girls to experiment with the wonder of chemical reactions. Playing with experimentation ingredients available in all family homes, the girls will learn how to make chocolate bowls, bubble gum and ice cream using science. The Chemistry Camp is brought to you by Play-Well TEKnologies and KidZone Museum in Truckee. Pre-registration is required. The cost for camp is $160 or $150 for KZ Museum members. This camp is for girls 6 to 8 years old specifically and runs from 1 to 4 p.m.
Yoga Squaw'd
A fantastic opportunity to free the body of tightness, illness and stress is to join in on Squaw Valley's free weekly yoga class, Yoga Squaw'd. The class happens every Wednesday until the end of August on First Street in the Village at Squaw Valley. Class runs from 5 to 6:30 p.m. and is appropriate for all abilities. If you don't have your own mat, no worries. Squaw Valley has free mats to use. See you there!
This is just a small example of what kind of fun you can have in Lake Tahoe this week. Check out our nightlife and day event sections to learn more.