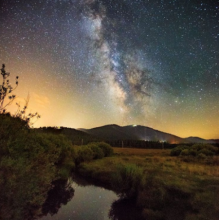 August is already upon us, and the hot days of summer are luckily a little easier up here in Tahoe. The over abundance of snow that we were blessed with last winter is really coming to shine now that the temperatures are continually in the 80s. It truly is summertime perfection with the water levels so high and the weather optimum.
To help add to the enjoyment happening in the Tahoe basin, this week is filled with fun live music, welcoming community gatherings and a great opportunity to enjoy Lake Tahoe's mountain biking. Check it out!
Bikes and Brews
An every Friday event through August, Northstar's Bikes and Brews is a great chance to check out their impressive lift-served single track trails — both cross country and downhill — and then enjoy happy hour specials of your favorite beers. Considered home of the largest bike park on the West Coast, Northstar and their Tavern 6330' patio will be the stage for a great time starting this Friday, July 28, at 5 p.m.
Birthday, Burgers and Beer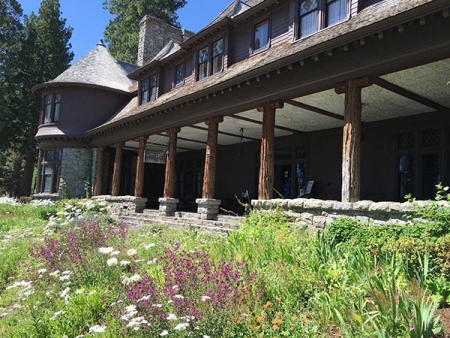 Another fun evening of celebrating with ales is Sierra State Parks Foundation's Birthday, Burgers and Beer. The event honors Isaias W. Hellman's 175th birthday on the exact lawn of the mansion that he built, and the party will offer live bluegrass music, beers provided by Sierra Nevada Brewery, an all-you-can-eat burger bar and delicious birthday cake. The tickets cost $50 (or $40 for SSPF members) and include a special gift for the birthday gala. The party is on Friday, July 28, from 6 to 9 p.m. and is appropriate for the entire family.
Artist Reception - Gallery Keoki
A local who is not only loved by his community but also participates in many aspects of giving back, professional photographer Keoki Flagg is a inspiration when it comes to artistic vision through the lens of a camera. His amazing photos are shown with impressive ambiance at his Gallery Keoki in the Village at Squaw Valley. This Saturday, July 28, from 6 to 8 p.m. Keoki will be offering an Artist Reception on his most recent adventure skiing trip on stunning volcanoes of Russia's Kamchatka Peninsula. An evening worthy of attending for the story alone, the end of the night will offer a surprise unveiling of his newest work on Lake Tahoe, "Lake of the Sky." This is an event for all ages and it's free to attend. Photo: Contributed, Keoki Gallery
Firsts! A World-Premiere And Brahms' 1st
The High Notes Summerlong Festival is hosting Firsts! A World-Premiere and Brahms' 1st, a presentation by Classic Tahoe. Be prepared to be swept along in the beauty of three world-renowned composers. Dvorak's Slavonic Dances will begin the show followed by López-Gavilán's jaw dropping piano and orchestra solo. The finale will showcase Brahms' First Symphony, a masterpiece that erupts with drama, intrigue and energy. This evening of musical genius will happen on Saturday, July 29, starting at 7 p.m. at the Classical Tahoe Rocks Pavilion. Tickets for this show range in price, from $12.50 to $100.
Sunday Farmer's Market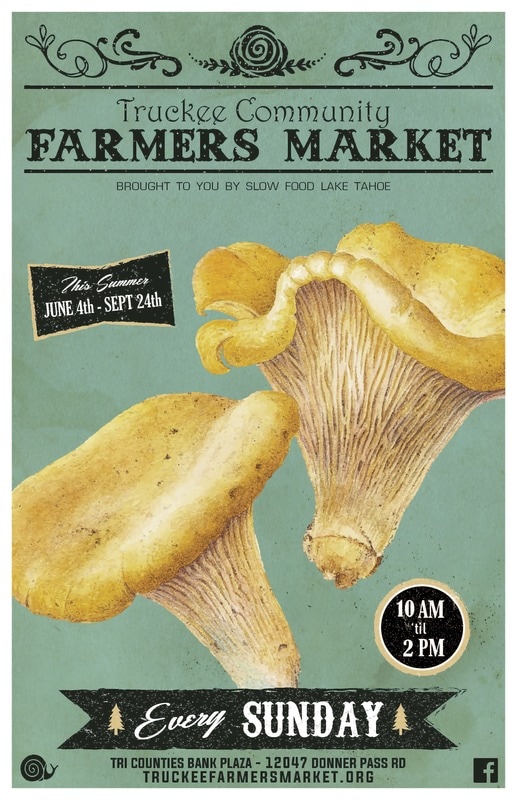 One of the great things about summer in Lake Tahoe are the various opportunities to enjoy the delicious produce available at farmers markets. One such market that is definitely worthy of a visit is Slow Food Lake Tahoe's Truckee Community Farmer's Market. Filled with incredible vegetables, fruits, homemade baked items, handcrafted kombucha, fair-trade fish, organic grass fed beef and pork as well as pasture-raised eggs, this market is perfect for making a meal that will leave you feeling energized, healthy and happy. Happening each Sunday until September 24, the market is located in the parking lot that hosts Paco's Bike Shop and Sears across the street from Smokey's. It happens from 10 a.m. to 2 p.m. but be sure to get there early for the best options.
This is just a small sampling of activities happening in Lake Tahoe. Check out our daytime and nightlife pages to learn more.
Photos: Tahoe.com