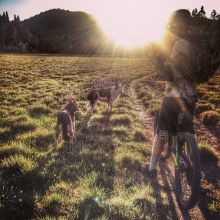 What a week ahead!
The next seven days are filled with an abundance of enjoyable activities, especially in the form of live music. If you appreciate seeing live musicians create magic on stage, then you are in for a treat. Beyond the beat of the drum, there are some great female-focused group adventure activities set to take place as well.
Check out my favorite five for the forecasted fun happening this week in Lake Tahoe.
Photo: Shanie Matthews
Women's Mountain Bike Maintenance Series
One of Lake Tahoe's benefits is the amazing amount of mountain biking trails that encompass the area. Another great aspect to Tahoe is that there are a lot of like-minded females who enjoy the great outdoors. Putting the two together, Tahoe Donner is offering Women's Mountain Bike Maintenance Series at the Alder Creek Adventure Center. This get-together will teach women how to maintain their bikes while getting to know other women who love the trail. The two-class series runs on Thursday, July 13 and Thursday, August 3, from 4 to 6 p.m. The class is free to members of the Adventure Center or $10 for non-members.
Photo: Tahoe.com
Live at Lakeview
For those in South Lake Tahoe, one of the best weekly live music shows is the Live at Lakeview Summer Music Series. Returning for its sixth season, this free event is spectacular for the views, sandy beach and awesome amphitheater seating. This is also a great show to see from a paddleboard. The parking for the event is very limited, and it is highly recommended that you utilize this free bike valet service. The concert series happens at Lakeview Commons at the intersection of U.S. Highway 50 and Lakeview Avenue. It runs every Thursday from 4:30 to 8:30 p.m.
Lenny Kravitz
If you like rock and roll then you know the name Lenny Kravitz. The rock legend is coming to Harveys Lake Tahoe's Outdoor Arena. A one-man musical genius (he does both lead and backing vocals as well as plays all of his own instruments including guitar, drums and keyboard), Kravitz is a musician not to be missed. He is the man behind many hits including "It Ain't Over 'Til It's Over," "Are You Gonna Go My Way," "Fly Away," "American Woman" and "I Belong To You." The show is on Friday, July 14, starting at 7 p.m. Tickets begin at $55 and climb from there.
Photo: Harveys Lake Tahoe
REI Outessa Summit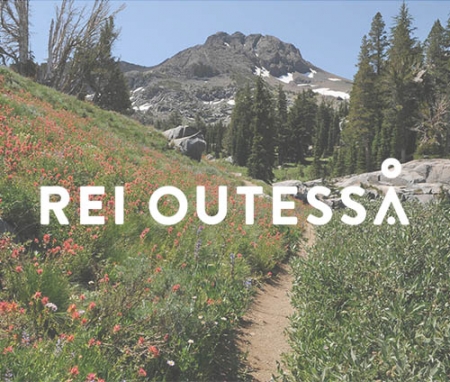 Kirkwood Mountain Resort will be the backdrop for a women's outdoor get-together, the REI Outessa Summit. This three-day event is all about the ladies. Teaching various outdoor skills, the summit provides hundreds of activities for women to choose from, including rock climbing, mountain biking, yoga and hiking. To help add to the event all gear rentals, instruction and chef-prepared meals are included in the ticket price of $799. The event runs from Friday, July 14 to Sunday, July 16, with each day running from 8 a.m. to 5 p.m.
Photo: Tahoe.com
Third Eye Blind
Another great music option this week is Third Eye Blind playing at Harveys Lake Tahoe. A rock bank from the '90s, Third Eye Blind is celebrating its 20th anniversary with its Summer Gods Tour. The show is certain to include hit songs "Semi-Charmed Life," "Graduate," "How's It Going to Be," "Losing a Whole Year" and "Jumper." The show is on Sunday, July 16 beginning at 7:30 p.m. Tickets start at $45.
If you are interested in finding out about other great events happening in Lake Tahoe, please visit our daytime and nightlife sections.