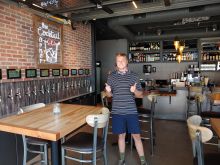 Visitors love the incredible Lake Tahoe dining scene. From bars filled with live entertainment to gourmet dining, from laughter-filled après ski experiences to beach-side cocktails, it's safe to say that anyone who enjoys dining out will find something to treasure in Lake Tahoe.
Working in the restaurant industry is one of the most common jobs for locals, myself included. In fact, according to a press release from the California Restaurant Association in late August, prior to the pandemic there were 1.4 million Californians employed at restaurants. This has changed significantly since March, however. Since the beginning of the pandemic between 900,000 to 1 million of these workers have either been laid off or furloughed.
Although things lightened up and dining options flourished during the summer, officials are concerned about the ramifications of the coming storms and cold temperatures on the future of our restaurant industry.
To help with this challenge, the North Lake Tahoe Resort Association (NLTRA) has launched an incredibly supportive project called Takeout Tahoe. This initiative supports and helps promote our local restaurants throughout the year. This empowering campaign created a guide that makes it easy to decide among 150 different restaurants in the areas of West Shore, Tahoe City, Carnelian Bay, Tahoe Vista, Kings Beach, Incline Village, Crystal Bay, Northstar, Olympic Valley and Alpine Meadows. Also included in the guide is a list of hot spots for enjoying takeout orders.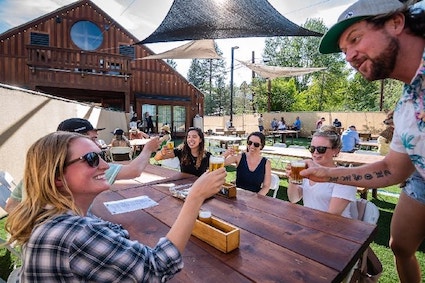 Jeffrey Hentz, CEO of the North Lake Tahoe Resort Association, said in a press release: "Our goal with the Takeout Tahoe campaign is to highlight the range of culinary options throughout the region and support local businesses as they continue to modify operations due to state guidance and cooler temperatures."
To make things even more entertaining, NLTRA has partnered with North Tahoe EATS, running a contest from November to December with a prize of a $150 restaurant voucher. All you have to do is submit a restaurant receipt to either of the two North Tahoe Visitor Centers (located in Incline Village and Tahoe City), and just like magic you are in the running for a fabulous night out free of charge. Check out their Facebook page for more information.
There is one caveat that NLTRA would like to bring to awareness: takeout options mean extra waste.
Here are few aspects that they hope people can remain mindful of:
– Use proper trash receptacles and making sure garbage ends up inside trash cans and not in the environment. If a trash bin is full, find another.
– Pack it in, pack it out and bring a reusable bag to store your waste.
– Be mindful about food storage. Don't store food in your car and adhere to trash regulations if you're in a vacation rental. Use bear boxes and make sure to lock them.
Please be sure to check out our Daytime and Nightlife segments to learn about entertainment and events happening around Lake Tahoe.
Photos from Tahoe.com.