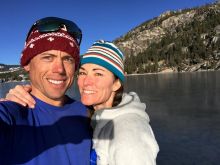 Lake Tahoe is all about community. That is why locals love this place. When the going is great, we all smile together. When the going gets tough, we join together and rally behind the person in need. 
At this time we are gathering support for one of our beloved skiers, community supporters and showman of the positivity in life, Robb Gaffney.
I had the pleasure of meeting Robb back in 1995. I had just watched Walls of Freedom, an incredible ski movie that he and his brother, Scott Gaffney, had just launched. The ski premier, at the now-defunct Blue Water Brewery, was the kind of thing that, as a 21-year-old ski addict, cemented me as a local in this humble community. The excitement was contagious. The level of the skiers was awe-inspiring, and there was a feeling in the air that together we were changing the face of the sport of skiing as we knew it.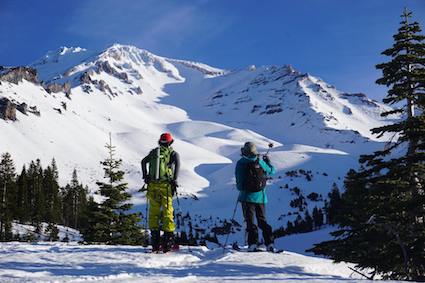 When I happened to see Robb in the parking lot of Squaw Valley a few days later, sitting on the beat-up tailgate of his car, I went beyond my nervous self and decided to walk up to him with bravado to express my admiration. Upon mentioning to him how impressed I was with his grace and strength in the mountains, his response made me admire him all the more. With humbleness, he offered me a smile and a sincere thank you. With eyes that sparkled with appreciation, it was obvious that my comment really meant something to him. I felt honored to share this ski community with such an impressive soul.
Fast forward more than two decades and it is time to give a little of that sparkle back. Robb was diagnosed with a rare form of bone marrow cancer this summer, and the Gaffney family, as well as the entire community, is rallying behind this iconic personality of Lake Tahoe. 
It's only fitting that this rising in support is offered in our small mountain community. Time has shown Robb to be an immensely positive force for our mountain township. Beyond writing the guidebook on Squaw Valley, Squallywood: A Guide to Squaw Valley's Most Exposed Lines (the bible for many a young skier) and starring alongside Shane McConkey in the ski film G.N.A.R., a legendary movie that put Squaw Valley on the map for skiers, Robb is also a major influencer in the Keep Squaw True movement (including co-creating the explosive documentary by the same name). He also helps many locals through his private therapy business. In his free time, he shows young people, including his son, how to safely ski technical lines in the backcountry,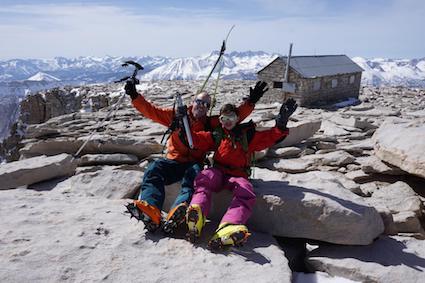 continuing the spirit that has always been the foundation of the Lake Tahoe local.
This spring while skiing in the backcountry, Robb began to notice that his stamina wasn't there as usual. He found himself struggling on the uphills and keeping up with his normal speed. When the challenges began to really become prominent, tests were prescribed. They found a plummeting count of white and red blood cells. Diagnosed with Myelodysplastic Syndrome, Robb is now facing blood transfusions and a road of finding health and recovery.
To back him up, the community has created various ways to show up and be there for Robb.
GoFundMe: The biggest player in Robb's health, at this point, is blood transfusions. This is a costly endeavor. To help with the costs that are attached to such a necessity, the family has created a GoFundMe page, and it's already raised more than $65,000. Robb's brother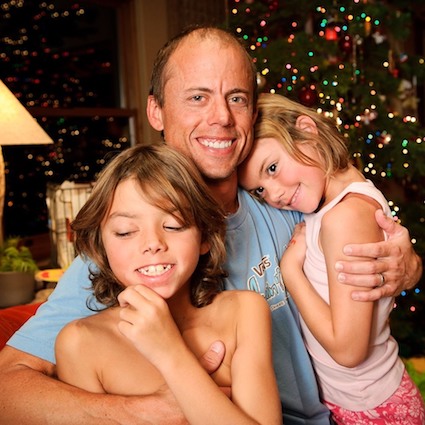 Scott has said that each donation is huge in helping Robb have access to something that is literally keeping him alive. One of the challenges with transfusions lies in finding a bone marrow donor match. Unfortunately, the brothers in the Gaffney family are not a match to Robb, forcing them to extend the search. Each bone marrow match found and each dollar donated to the GoFundMe page is literally saving Robb's life. The funding will also help support the next steps for Robb, which include going to Texas, where he will receive transplant surgery and then a year of chemotherapy back here in Truckee. 
Tahoe Art House Fundraising Event: Another great way to show your support for Robb is to join the Tahoe Art House in their fundraising event on October 3. Called Rally For Robb, the evening will showcase Robb's gifts by running screenings of the Gaffney brothers' films 1999 and Immersion. The event will also be a chance to find bone marrow matches, as there will be swab kits offered by BeTheMatch.org, a global marrow registry. The quick and easy cheek swab allows people to include themselves in the possible donor pool.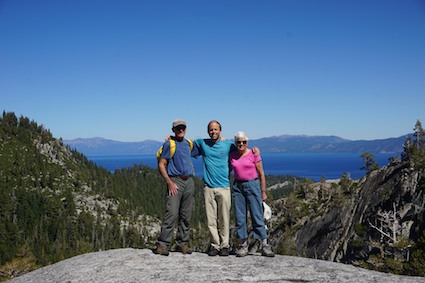 Community Wide Raffle: A third way that we can rally behind Robb is with a community-wide raffle that friends and family are organizing. Bringing together local businesses, the raffle will have tons of fantastic outdoor gear and spectacular gift certificates. You can purchase raffle tickets at the Crest Cafe in Alpine Meadows, at Granite Chief or at The Backcountry. 
Please be sure to check out our Daytime and Nightlife sections to learn about other events that are happening to support Robb as well as other community members.
Photos courtesy of Rally For Robb.