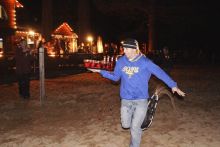 Wow! It's been a long time since Lake Tahoe has been inundated with as much snow as it has been in recent days. Huge rains, gigantic snowfall and long power outages made for interesting and dangerous conditions for everyone living in and visiting the area.
It is times like these that remind us to be sure that we're carrying a shovel, warm blanket and flashlight in our cars (as well as chains if you are not driving a 4WD or All Wheel Drive) at all times if you are visiting our magical kingdom of deep snow. The snow banks on the sides of the roads are tall and unforgiving if you get stuck. Having these few items of luxury in your car in a time of need can mean the difference between life and death.
Now onto all the fun that is happening around the Lake Tahoe Basin. There are some great ways to enjoy the splendor of this majestic landscape. Here are a few of my favorite opportunities to get out this week and appreciate the area.
Daily Helicopter Tours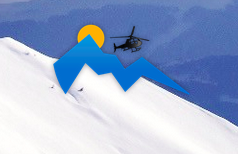 Heli-Vertex is offering one of the most spectacular ways to see the incredible beauty of the area with their Daily Helicopter Tours. A truly special treat that will give you a bird's eye view of Emerald Bay, Lake Tahoe, Squaw Valley and Alpine Meadows, this adventure will leave you in awe. There are three places of departure including the Truckee Airport, South Lake Tahoe Airport and the Resort at Squaw Creek. There are 10-, 15-, 20-, 30-, 45-minute and hour rides available, giving you the chance to experience this form of flying no matter what your budget. They fly every day until the middle of March, but now may be your best bet with the fantastic snowy scenery.
Trivia Night
If the snow has made you ready to enjoy a fun night out, then Pizza On the Hill is offering a great get together with their Trivia Night. Taking place each and every Thursday night from 6:30 to 8 p.m., this is a chance to test your intellect and win prizes while doing so. The event is free and is perfect for all members of the family.
Backcountry Demo Day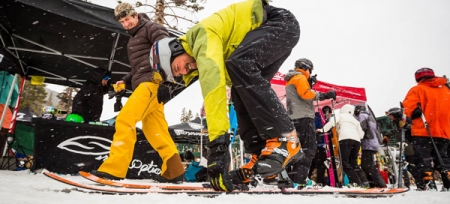 An absolutely spectacular event for those looking to enjoy the serenity of backcountry skiing is the 11th Annual Lake Tahoe Backcountry Demo Event hosted by Alpenglow and the Alpine Meadows Ski Resort. This is the largest accumulation of alpine touring, telemark and splitboard backcountry tools in one place. Don't miss this impressive showing of the best backcountry riding gear as well as the chance to meet local backcountry rock stars ready to give you advice on how you can make your mountain adventures better. This is a free event for those who have a season pass or valid lift ticket for Alpine Meadows. Please note that you will need your driver's license and a credit card for a deposit for the gear in able to demo equipment. The event is on Saturday, January 21, from 9 a.m. to 3 p.m.
Snowshoe Cocktail Races
Camp Richardson Resort is bringing fun to our giant amount of new snowfall with their Snowshoe Cocktail Races. A fantastic way to enjoy the goofy silliness that can come with snowflakes, the Snowshoe Cocktail Races pits contestants against each other in a cocktail tray carrying run that takes racers through an obstacle course of impressive proportions. The fastest, cleanest line wins. There will be excellent food and drink deals, and it is absolutely free to join in on the fun. The race is on Saturday, January 21, starting at 6 p.m. 
Weekly Yoga Nidra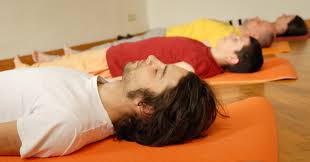 With all of the exercise that comes with snowfall, Bodhi Therapeutics' Weekly Yoga Nidra is a perfect way to let the body unwind, relax and rejuvenate. Happening every Sunday at 6:45 p.m., Yoga Nidra class is a meditative experience that is proven to heal the body. Please bring a journal with you if you feel so inclined as there is a brief time after practice set aside for journaling, reflections and questions. The family-friendly class is $5 and is located in the Namaste Holistic Healing & Yoga Center. 
Please check out the other activities and events happening around Lake Tahoe in the day and nightlife event sections.