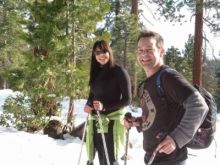 Lake Tahoe is getting hit hard with snow. The result is an amazing amount of powder turns everywhere in the basin. It truly is quite a spectacular January with only more weather in our forecast. 
With all of the fun to be had in the mountains, it makes it easy to want to go out and celebrate the spectacular surroundings. There are some great get-togethers this week that I am excited about. Here are my favorite five.
Full Moon Snowshoe Tours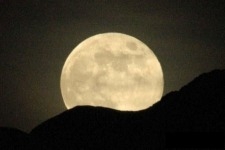 Tahoe Adventure Company offers one of the best ways to get out and enjoy a stunning, serene setting framed by the glittery stars and robust moon, Full Moon Snowshoe Tours. Happening once a month, this snowshoeing expedition is an excellent outing for the entire family. Complete with rental equipment, snowshoeing lessons and guides that are trained in the natural history and astronomy of the Tahoe sky, this mini-expedition is sure to make you smile with gratitude for the beauty that surrounds you. There will be hot drinks and snacks provided, but be sure to arrive bundled up and ready for the cold. The snowshoe trip is on Thursday, January 12, from 4:30 to 7:30 p.m. The cost is $65 per person.
Mountain Table Dinner With Orin Swift Cellars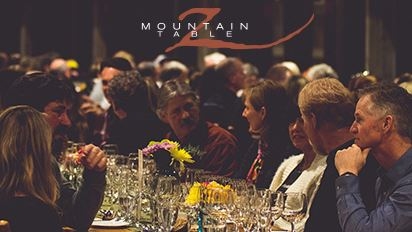 Northstar California Resort is hosting a fabulous event Mountain Table Dinner with Orin Swift Cellars, a delectable dinner featuring a locally and regionally sourced menu that is accompanied with wines and beers from local companies. But the joy doesn't stop there. There will also be incredible views to enjoy as well as live music and some fun surprises that you have to see to believe. This dinner supports the Tahoe Food Hub, a nonprofit that is restoring local food distribution by strengthening our regional food system in North Lake Tahoe. The dinner is $142 per person, and the event is on Friday, January 13, from 6 to 9 p.m.
Lake Tahoe Zumba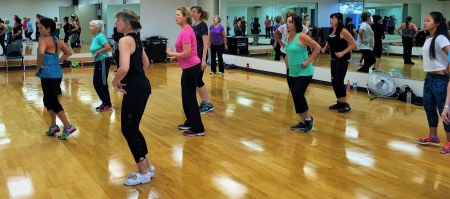 Are you ready to get those legs strong for the slopes? Then you must check out Nancy Taylor's Lake Tahoe Zumba. A super fun way to get warmed up and in fantastic shape for doing what you love best, this Latin-inspired dance fitness class is an easy-to-do and effective cardio class that will make your heart happy. Join Nancy at the Kahle Community Center at Stateline. Classes are Monday, Wednesday and Friday at 10:15 a.m. and Tuesday and Thursdays at 9 a.m. Drop in price is $10 or four classes for $30. Ages 13 and older are welcome.
SuSunset Snowshoe!
For those who feel that a full moon snowshoe outing is a bit too late for their liking, please check out Tahoe Adventure Company, SuSunset Snowshoe. This impressive get-together to take in the splendid alpenglow of the Sierras is excellent for getting to know the area with educated guides. Happening every Friday until April, this mini-adventure introduces snowshoeing to the beginner as well as to the local natural and human history of Lake Tahoe. There is no experience necessary, and anyone 8 and older is invited to participate. The 2- to 3-mile snowshoe trip includes snowshoes, poles, hot drinks and snacks. The cost is $65 per person, with a two person minimum. The next outing is on Friday, January 13, beginning at 4 p.m.
Mediterranean Winter Pop Up Dinner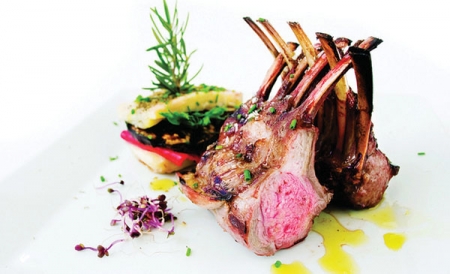 The Cedar House Sport Hotel is hosting a fun evening with their Mediterranean Winter Pop Up Dinner. To help warm our bellies and our spirits, Cedar House's chefs are putting together a delightful spread of Mediterranean cuisine that is sure to spice things up. The dinner is $97 per person, plus an 18% service charge, and is on Saturday and Sunday, January 14 and 15, starting at 6 p.m. Please call prior to make a reservation as pre-registration is required.
This is just a small example of all the fun you can have in Lake Tahoe. Please visit our day and night event sections to learn more.