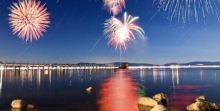 Woop! Woop! It's the biggest week in Lake Tahoe: 4th of July. If you want to see Lake Tahoe at its most happening, then this is the week that you need to be here. Every town is filled to the brim. The nightlife is at its high point. And the beach scene is absolutely incredible.
There is just way too much going on this week. The options are endless. With all of the amazing opportunities for fun it's hard to choose favorites, but if I was stuck to only doing five things this holiday week, this what I would choose to do.
Zepparella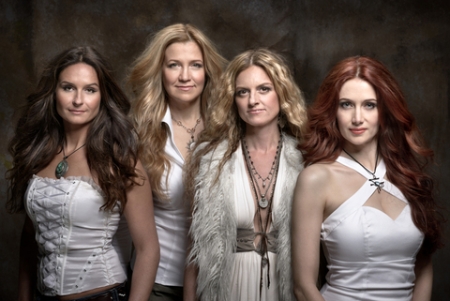 Zepparella is an incredible band of female Led Zeppelin impersonators. As a huge Led Zeppelin fan I absolutely love Zepparella. The four members are beautiful, and they can rock the stage just like their male counterparts. Be ready to be impressed with their solos and incredible voices. Zepparella is a rocking band that deserves to be seen, not to mention it's a pretty fantastic way to get the 4th of July party started. You can count on me being there. The show is at the Crystal Bay Club. Tickets are $15 in advance or $18 at the door. The concert starts at 9 p.m. This is a 21 and older show.
2016 July 3rd Fireworks & Beach Party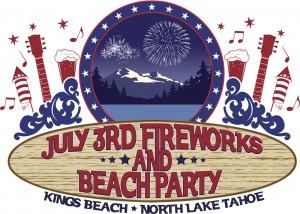 My next move on getting my Lake Tahoe 4th of July going in the direction I want it to is to participate in the first of fireworks display at the lake. The honors go to Kings Beach, and it is a get together that's fun enough to write home to mom about. The beautiful sandy beach of Kings Beach is open to the public, giving ample space to watch the display with no visual disruptions. The party begins at 4 p.m. at the North Tahoe Event Center at the Kings Beach State Recreation Area. There will be vendors selling beer, wine, mixed drinks and food. To amp up the fun there will be a free watermelon, sand castle building as well as a patriotic costume contest, games and live music. There is no charge to attend, and this is a family-friendly event. 
2016 4th Of July At Hyatt Regency Lake Tahoe
For the next round of firework highlights, it is highly suggested to hit Incline Village. The Hyatt Regency Lake Tahoe will host their own 2016 4th Of July party. With its location on the cottage greens, located across the street from the lake, there will be excellent views. To add to the fun there will be a full-fledged BBQ with all of the fixings, plus lawn games and outdoor seating. The celebration runs from 6 to 10 p.m. Tickets are only being sold prior to the event, so be sure to call the Hyatt soon to reserve your seat. Tickets are $75 for adults and $35 for children. 
71st Annual 4th Of July Fireworks Show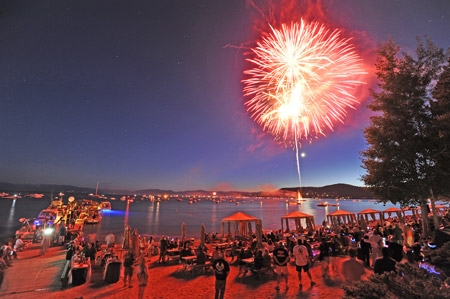 Quite possibly the favorite of firework shows in Lake Tahoe is Tahoe City's version. Already hitting its 71st year, the celebration is a wonderful bringing together of locals and visitors to celebrate our independence. The party begins with a fun family beach day and then extends into the evening with the fireworks show setting off at 9 p.m. There will be food, drinks and games at Commons Beach. This is a fabulous event for the entire family. Be sure to bring a blanket to sit on!
Lights On The Lake Fireworks
To finish off the round of recommended firework shows you can't forget South Lake Tahoe's light affair. This is the grand show, with NBC's Today Show recognizing Tahoe South's firework display as one of the country's top 4th of July weekend showings. The stunning fireworks show can be seen from around South Lake Tahoe with many of the public beaches giving the best seats in the house. The show begins at 9:45 p.m.
Are you interested in learning what else you can do this 4th of July weekend in Lake Tahoe? Check out our day and nightlife sections.