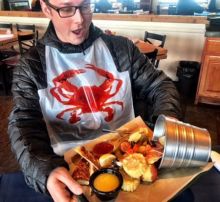 Lake Tahoe is filled with wonderful places to eat. Whether you are staying on the north or south side of the lake, the dining options are varied and fantastic. From family affairs to gourmet excursions, the choices are almost limitless.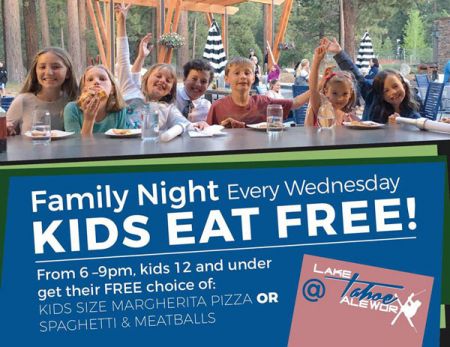 But there is another fabulous aspect to Lake Tahoe's restaurants: There tend to be great deals if you know where to go. To make things easy for you I put together 12 of my favorite dining deals around the basin. May your next meal be divine and easy on the wallet, or as they say in Latin America, Buen Provecho!
CBs Bistro: Located in Carnelian Bay, CBs Bistro has two deals going. Their first is Mexican Thursdays, which gives you free chips & salsa and the opportunity to dine from their spectacular Mexican entrees. CBs also offers Football Specials on Sundays, a dining extravaganza only available when the game is on. A dine-in option only, it gives you superb deals like beef or chicken tacos for $3.50 each, chicken wings for $.75 each and cheesy fries with bacon, chives and onions for $4.25.
Rookie's Sports Bar & Grill: Nestled in Incline Village, Rookie's Sports Bar & Grill gives you two deals each Thursday. From 11 a.m. to 3 p.m. you have your choice of an 8-ounce rib eye steak, served with mashed potatoes and a Caesar salad, or an 8-ounce rib eye sandwich with fries and dinner salad. Both are only $9. From 3 to 10 p.m. the discount comes in the form of tasty pizza with a package deal of $8 for an 8" gourmet pizza and a draft Miller Lite or PBR.
Park Prime Steak House: Located at Stateline in the Hard Rock Hotel & Casino, Park Prime Steak House serves a Prix Fixe 3 every Wednesday, Thursday and Saturday from 5 to 7 p.m. A trifecta of goodness for only $50, this deal gives you options for the appetizer, soup or salad as well as the Select Catch of the Day or Select Braised Item and choice of dessert. For just another $20 you can enjoy each course with a premium corresponding wine or cordial. 
Rojo's Tavern: In South Lake Tahoe, Rojo's Tavern gives you three deals every day of the week from 3 to 6 p.m. Your choices are $1 Beef Tacos, $4 for 2 Fish Tacos or $4.95 for 3 sliders, making tasty food crazy cheap.
Casey's: A welcoming restaurant in Zephyr Cove, Casey's offers an every Thursday, Sunday and Monday deal in which you can enjoy NFL game-time specials like $6 chili and Casey's-style dog, $2 street tacos or a $5 shot of Jameson with a domestic beer. They also offer Happy Hour beer and house wine during games as well.
Alpine Union Bar & Kitchen: Situated in Stateline, Nevada, Alpine Union Bar & Kitchen offers NFL Thursday and Monday deals where you can enjoy an incredible burger with a domestic beer for $15. In addition, the restaurant also offers two chicken or beef tacos for $5 or two prime rib tacos for $8 from 1 to 5 p.m. seven days a week.
Fox & Hound Smokehouse Grill & Bar: Also located in Stateline, Fox & Hound Smokehouse has a daily deal that happens from 2 to 5 p.m. For this one you can go European with two Bavarian soft pretzels with cheese sauce and a beer for $6.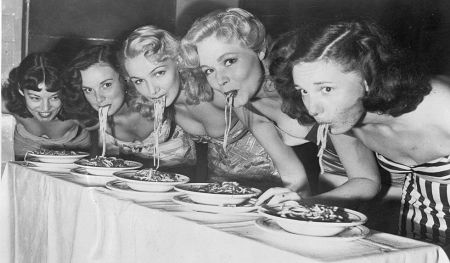 Tomaato's Pizza Lake Tahoe: Based in Incline Village, Tomaato's has a delicious Italian offering every Wednesday. It includes an Unlimited Spaghetti Dinner with bottomless house wine and beer for only $18. The meal also comes with freshly baked flatbread and a house-tossed Caesar salad. As an extra treat, children can eat for only $8, or for free if they are 4 years old or younger.
Lake Tahoe AleWorX Taproom: In South Lake Tahoe, Lake Tahoe AleWorX Taproom offers a great deal for families on Wednesdays. From 6 to 9 p.m. kids ages 12 and younger eat for free with a paying adult. This is a great way to get out and be in the community for very little money.
Camp Richardson: For those who enjoy the flavor of crab, South Lake Tahoe's Camp Richardson gives you the perfect outing. Every Tuesday come enjoy tender Jonah Crab claws, boiled red potatoes, andouille sausage, sweet corn and artichoke hearts served with clarified butter, cocktail sauce and a crisp baguette for dipping. Only $18, this meal is worthy of a blog post in its own right!
Brewforia: Located in Incline Village, Brewforia has a Wednesday special in which they crank up their fryer and serve up some seriously tasty chicken wings in different flavors like Buffalo, Doppelpok or Thai Pei. They also offer scrumptious Wing of the Week flavorings that are always different and always delicious.
Emerald Bay Bar & Grill: A mainstay in South Lake Tahoe, Emerald Bay Bar & Grill offers their famous $2 tacos every Monday from 4 p.m. to closing. Offered in a choice of chicken, beef, fish or veggie, they're a great way to fill up without affecting the bank account.
Please be sure to visit our Restaurants Specials and Dining Promotions sections to learn about other dining opportunities. And see our Daytime and Nightlife sections to learn about fun activities for after your meal.
Photos from Tahoe.com