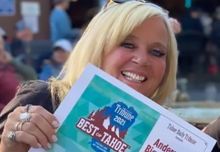 One of the best ways to discover and experience the entire basin of Lake Tahoe is by bike.
With miles and miles worth of paved bike trails that interlink a majority of both sides of the lake as well as world-class mountain biking and road cycling, Lake Tahoe is blessed with riding adventures. One of the greatest aspects to riding in Lake Tahoe is that there is a ride for all ages, athletic abilities and health levels. From super short and flat rides to those that cover thousands of vertical feet over hundreds of miles, cycling in Lake Tahoe is considered to be some of the best in our nation.
I love to support locals who promote getting to know Tahoe on two wheels. One such locally owned small business is Anderson's Bicycle Rental in South Lake Tahoe. A rental bike supplier since 1978, Anderson's Bicycle Rental is one of those places that as soon as you step through the door you feel like you are family. It's obvious that their passion is all about bikes and, more importantly, getting to know Tahoe via bike. Sitting at the beginning of the National Forest Bike Trail, Anderson's makes riding so easy that you never have to share a road with a car if you don't want to. You can't get much better than that!
Voted as a "Best of Tahoe," Anderson's is one of those local businesses that make me proud to call Lake Tahoe home. They not only are helping people connect with the natural beauty, serenity and tranquility that riding a bike in Mother Nature provides, but they are also a shining example of tenacity and how loving what you do is the name of the game. So, naturally, I was very excited when owner, Susan Anderson, was able to participate in our monthly feature, Get to Know the Locals.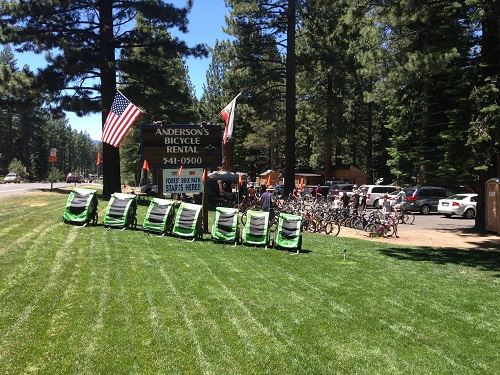 Susan is a woman who sparkles. She is the type of person who makes you smile as soon as you meet her. You know ... that type of person who gives you a hug just in the way she says hello. She is a shining example of why this place is so great. If you're interested in learning more about what makes her tick, keep reading. You'll learn why she loves living in Lake Tahoe, where she goes for fun and one item on her bucket list.
Q&A with Susan Anderson
How long have you lived on Lake Tahoe?
Since I married Doug Anderson on May 7, 1994.
Where did you grow up and live before you came here?
I was born in Indianapolis, Indiana, moved to Maryland, lived in Michigan until 1976, then on to Pleasanton, California, in 1980 and on to Reno. Then I moved to Tahoe to start a new life and family! I am now blessed with two beautiful children. Bailey, 24, and Danny, 21.
What's your favorite Lake Tahoe town or village?
South Shore, of course! It can be a little busy at times, but I welcome people! I love people and conversations. I am truly a people person! I love Tahoe City and Kings Beach, too! The two are totally different, but I love these little towns.
What is your favorite thing about living in Lake Tahoe?
The Lake. Just to be lucky enough to drive from home and see that "Big Blue Puddle" makes me smile. It's the most beautiful place you could live.
What's your favorite season in Tahoe?
SUMMER!
What's your favorite Lake Tahoe beach access?
I love Baldwin Beach! The local's favorite! I used to love to watch my kids play on this beach and even now that they're grown, when sitting there I feel their youthful presence always!
Do you have a favorite trail or area to access the mountains?
I love the Rainbow Trail at Taylor Creek and how you can see the salmon in the fall while enjoying a peaceful, short stroll. I also, of course, love Emerald Bay, the hiking trail up to the falls (the views are unbelievable) and hiking down to Vikingsholm.
What do you do for fun?
So much! I love the beach, boating and hanging out with my kids and their friends. I also love my crew and everyone who works with us at our 43-year family business. I truly love my crew.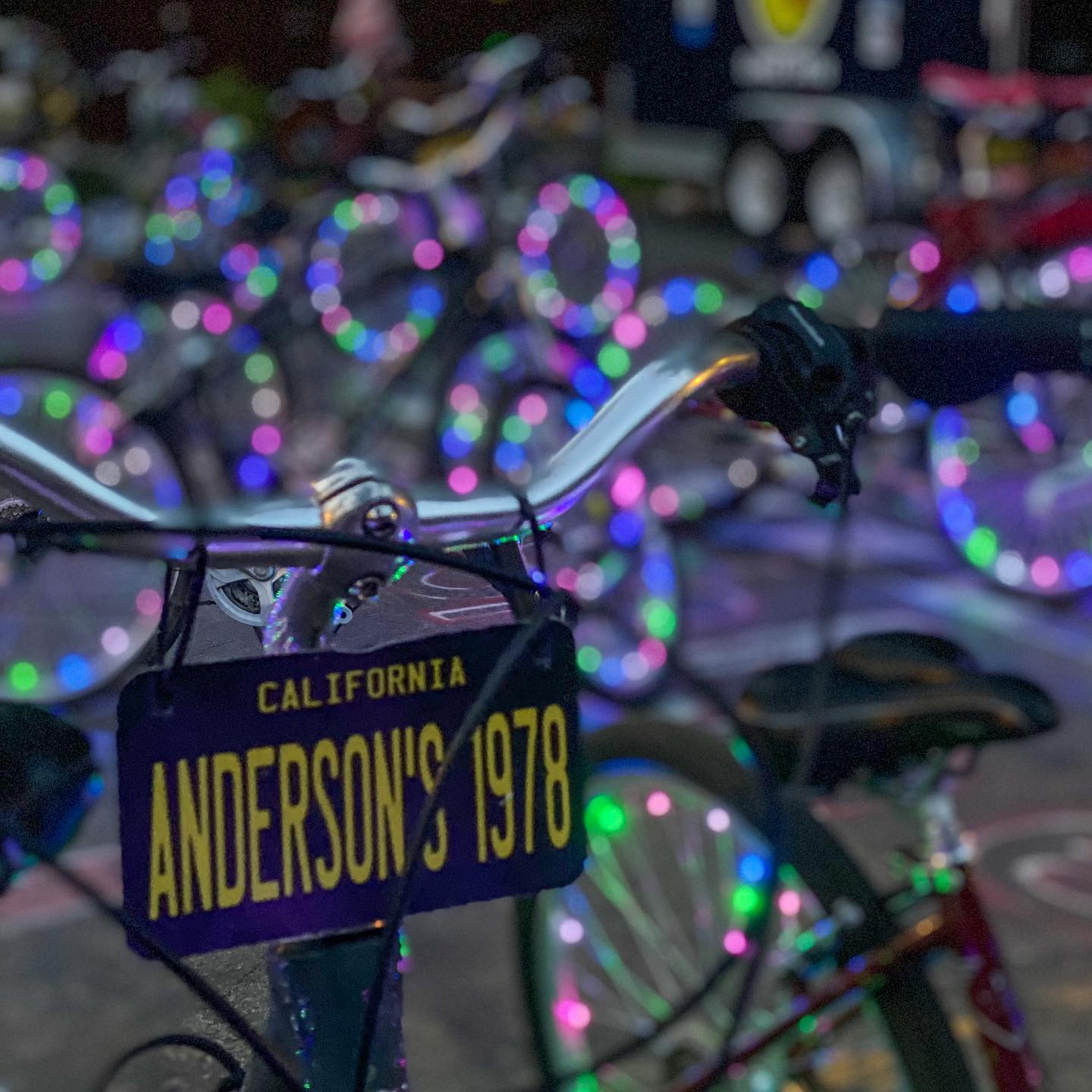 Describe your perfect day off.
Boating on beautiful Lake Tahoe!
Do you see more sunsets or sunrises?
Sunsets for sure! I'm a night owl!
What's one thing you wish more Lake Tahoe visitors knew?
This is a very tight-knit community and we care about our surroundings and have pride in the beauty that we are blessed to live in! Pack it in … pack it out! As Tahoe grows, from the small town I moved to in 1993, I have seen it growing continually. We need to take care and clean up after ourselves. It's a beautiful place, and we need to keep it that way, after all! That's why people flock here. Please slow down … enjoy … and appreciate Tahoe Time!
Where do you go on vacation?
I love anywhere warm! Maui would have to be number one on my list.
For a celebratory dinner, would you rather order take-out, go out to eat or cook something at home?
I like to go to the Chart House! It's so fun to dress up for occasions, and I get away with it once in a while for birthdays and special events. Now that I'm finally remodeling this May, it may be changing! I also love Christmas and Thanksgiving with friends and family at my house.
What's your favorite meal of the day, and where in Lake Tahoe would you get it?
Lately, I have to say pizza and beer at Ale Worx with friends. I love music!
What's your favorite thing about your job?
My crew! I love my crew and the opportunity I get on a daily basis to meet people from all over the world!
Do you have any side hustles?
Nope! I've always thought, "Concentrate and do one thing and do it well."
What's your favorite way to unwind from a stressful day?
Going home and enjoying my little home, lit up like a gingerbread house. I love my home. I love my dogs and am truly at peace in my space.
What's one item on your bucket list?
So many things! I went skydiving recently! I loved it! I plan to visit a different beautiful location each winter, January through March! And taking advantage of time off. I'm making it a priority to vacation in a new destination each year for at least the rest of my life. I'm going to do it all before I have to leave this planet … I'm more than halfway there, but the best is yet to come!
Please be sure to check out Tahoe.com's Daytime and Nightlife sections to learn about fun and entertaining events happening all around the lake.
All photos courtesy of Anderson's Bicycle Rental