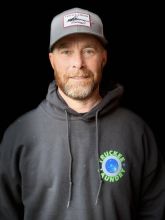 Some of the greatest aspects to Lake Tahoe, in my opinion, are the many ways that we can enjoy our beautiful rivers and lakes. From boating to fishing, the options are endless. And it's not only Big Blue that offers fun on the water. There are many mountain lakes to choose from as well as little nooks and crannies along the Truckee River.
With the plethora of water-involved activities around the basin, it feels like there is a lifetime's worth of things to do and places to enjoy. And there are ... in fact, so many that it's almost overwhelming. That is why small shops like Trout Creek Outfitters in Truckee are so important. Considered to be the township's local fly-fishing hub, Trout Creek Outfitters makes it their job to have everything you need for the best fishing trip of your life. Co-owner Scott Ferguson makes it his life mission to ensure that he and his incredibly experienced staff help you find the streams and lakes that will makes dreams come true – and the equipment needed to go along with it. 
Knowing how dedicated he is to his customers and the beauty of enjoying Lake Tahoe's waterways, I was excited to learn that he was eager to participate in our new Get to Know the Locals column. Scott is a longtime community member who knows how to make this place shine. Here's what he has to say about his picks for what to do, where to eat and how to enjoy life Lake Tahoe-style, fishing included, of course!
How long have you lived on Lake Tahoe? 25 years
Where did you grow up and live before you came here? I grew up in San Jose and moved to Chico after high school. I lived in Chico for four years (splitting winters between Chico and Tahoe and working at Sugar Bowl). I then got a degree, packed everything I owned in my truck and moved straight to Tahoe (Truckee).
What's your favorite Lake Tahoe town or village? Truckee
What is your favorite thing about living in Lake Tahoe? Clean air and healthy living.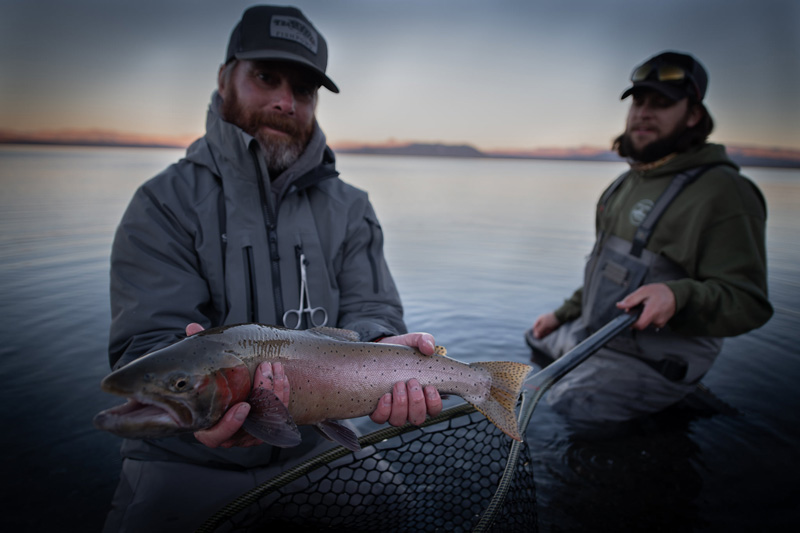 What's your favorite season in Tahoe? Fall
What's your favorite Lake Tahoe beach access? Speed Boat
Do you have a favorite trail or area to access the mountains? Tahoe has so many rad places to hike and bike! It's hard to pick a favorite. That is one of aspects that is so awesome about living in Tahoe, the sheer volume of trails, lakes and waterways that surround us.
What do you do for fun? Mountain bike, golf, ski, fly fish and spend as much time with the family as possible.
Describe your perfect day off. Every day feels like a day off! I get to work fun jobs in beautiful place, and living here means I can always carve out time to get out and into the woods or on the water. Living the dream 24/7!
Do you see more sunsets or sunrises? I'm an early riser so sunrises. 
What's one thing you wish more Lake Tahoe visitors knew? Tahoe Time ... which factors in slowing down your pace so you can better enjoy your time here. Let off the gas. It doesn't mean you have to be late, just don't rush around like the world's going to end tomorrow. Stop and take in the fresh air.
Where do you go on vacation? I love visiting Santa Cruz and anywhere on the coast. In my second life I want to be a surfer.
For a celebratory dinner, would you rather order take-out, go out to eat or cook something at home? I am the chef and primary kitchen cleaner at my house, so if I can get a decent meal and I don't have to do the dishes, sign me up.
What's your favorite meal of the day, and where in Lake Tahoe would you get it? Breakfast for sure, my favorite egg-eating place is in Downtown Truckee.
What's your favorite thing about your job? I get to work with rad people and make tons of new friends.
Do you have any side hustles? I co-own and operate Truckee Laundry and Trout Creek Outfitters, both in Truckee, so not too much extra time for hustles. But I do plow for Alpine Meadows in the winter to help the crew out, and I get all the great perks that come with working for a big resort like Squaw/Alpine.
What's the first thing you want to do when COVID is over? That's a difficult one. Actually, it's not. Linda and I took our two boys down to see their grandparents over Easter. So while COVID is not over, I got to see my parents and they got to hug their grandkids for the first time in a long time – nothing can beat that.
What's one item on your bucket list? Raft the Grand Canyon – and fish it!
Pictures courtesy of Scott Ferguson