One of the reasons that Lake Tahoe is considered a global destination, in my humble opinion, is because of the talented people who live here. From world-class athletes to globally known artists, from beloved musicians to renowned professional photographers, Lake Tahoe is not only blessed with an above-average level of beautiful views, but also some of the country's most interesting people.
A group of entertainers that belong in that category of beloved musicians is North Tahoe's Dead Winter Carpenters, a band that has redefined the enjoyment that comes from string music. Their reputation for throwing concerts filled with absolute heart and soul is known around the globe, and it is impossible to leave one of their shows without a giant smile on your face. Their music has the vibe of big names like Jack White, Chris Thile and Sam Bush, making the Dead Winter Carpenters masterminds at harmoniously blending electric guitar, vocals, the fiddle, electric bass and drums.
Jenni Charles, the band's incredibly sweet lead singer and fiddler, was gracious enough to chat with me about what it's like for her to be a local in Lake Tahoe. So grab a cup of tea (or joe or beer), sit back and enjoy getting to know one of the reasons Lake Tahoe is known to be one of the best places on earth.
Q&A with Jenni Charles
How long have you lived in Lake Tahoe?
I started skiing at Alpine Meadows when I was 2, but officially moved up here in '98.
Where did you grow up and live before you came here? 
Before moving to Truckee in '98, in my high school years, I grew up in Redwood Shores, about 20 miles south of San Francisco. I spent my college years at UC Santa Cruz and moved back to Truckee after that and I have lived all over the west and north shore since the move back.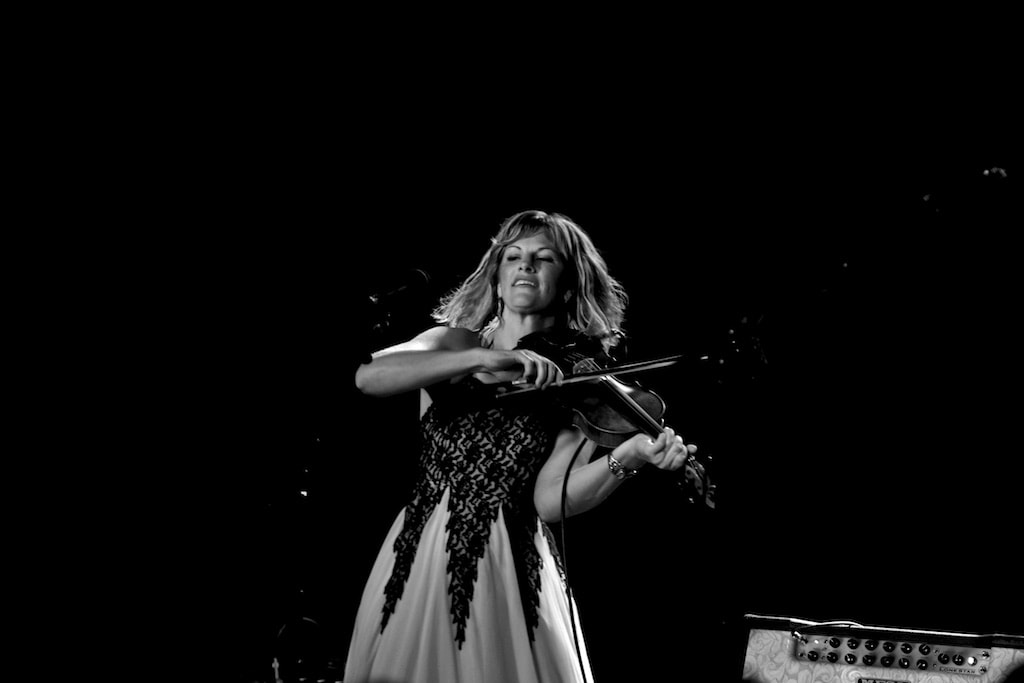 Jenni showing us what it's like to fiddle around. Photo courtesy of William Munoz Photography
What's your favorite Lake Tahoe town or village?
Tahoma
What is your favorite thing about living in Lake Tahoe?
Everything about living in Lake Tahoe is my favorite, but if I had to narrow it down, two things that are top-notch are:
The community! 

The amazing scenery and the fact that the opportunity is always there to jump in the lake as a reset button. It is truly soul cleansing. 
That was three things, wasn't it? 
What's your favorite season in Tahoe?
Summer 
What's your favorite Lake Tahoe beach access?
Hurricane Bay is my favorite for a quick dip. 
Do you have a favorite trail or area to access the mountains?
That would have to be the place Jesse asked me to marry him! The Tahoe Rim Trail behind Tahoe City.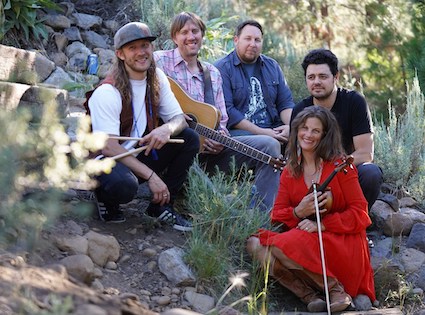 What do you do for fun?
Hike/swim/bike/ski/play music and hang out with our daughter, Mabel.
Describe your perfect day off.
A perfect day off would be a bike ride, picnic and beach day at Sugar Pine with my family and friends. 
Do you see more sunsets or sunrises?
Sunsets
What's one thing you wish more Lake Tahoe visitors knew?
I wish visitors knew that the TART is free to ride and the TART Connect is also free and will pick you up and drop you off anywhere on the north and west shore. I also wish visitors were a little more bear-aware and knew about the Bear League and how to live safely with our beloved bears. You can check out all you need to know about our bears at SaveBears.org.
Where do you go on vacation?
We usually go camping for vacation. Sometimes further into the wilderness and sometimes to the coast.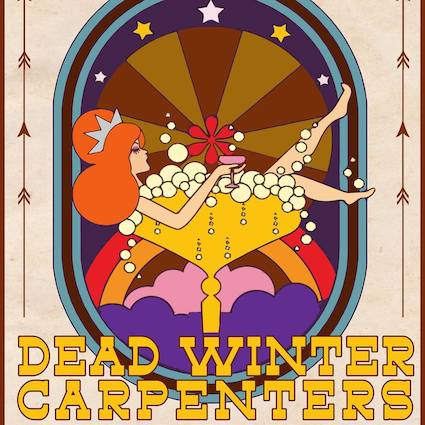 For a celebratory dinner, would you rather order take-out, go out to eat or cook something at home?
Ooh … this is a tough one! Depends on how much we've been touring. In the past, when we were out on the road a lot, I would miss my kitchen and long for a home-cooked meal to celebrate something. I also love baking and am always happy to make a cake for a special occasion. However, since we've been spending so much time at home over the last couple of years due to the pandemic, I can't get enough of eating out right now! For eating out, Moody's would be my first choice. Their cocktails, food, atmosphere and staff are the absolute best!
What are some of your favorite Lake Tahoe restaurants for breakfast, lunch and dinner?
Breakfast at Fire Sign Cafe, lunch at Moe's, dinner at Thai Kitchen.
What's your favorite thing about your job?
Seeing the smiles on people's faces and the joy music brings them when we share a musical experience. 
Do you have any side hustles?
I guess you could consider all of my jobs as "side hustles." Hahaha! My main gig is performing musically with my husband, Jesse Dunn, in venues and for private events as well as with our five-piece band, Dead Winter Carpenters, that we founded in 2010. I also teach elementary music in a couple of the schools here and offer private lessons to adults and children in fiddle, guitar and mandolin. And last but not least, I teach Music Together (which is a birth to 5-year-old Grown-Up and Me class).  
What's your favorite way to unwind from a stressful day?
Running around on the playground with my daughter or doing some yoga at the Yoga Room.
What's one item on your bucket list?
A trip to India.
You can always find out when the Dead Winter Carpenters are playing in our events sections, Daytime and Nightlife.
Photos courtesy of the Dead Winter Carpenters