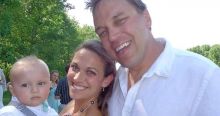 Fresh, delicious lobster might not be the first thing that comes to mind when you think of Lake Tahoe. But it should be. Thanks to two hard working locals, Heather and Shawn Whitney, getting incredibly fresh and tasty Maine lobster and fish is as simple as stopping by their welcoming restaurant and store in Truckee, Morgan's Lobster Shack and Fish Market. 
Both from New England, Heather and Shawn grew up appreciating succulent lobster and premium seafood, and Heather has connections to a family of lobster fishermen. Their dream to offer fresh seafood in Truckee by flying it in daily came true in 2013, and Morgan's Lobster Shack quickly became a favorite for locals throughout the basin. In fact, I still remember the day I heard there was a new place in town that was serving up incredibly yummy seafood dishes (something that was nonexistent at the time) as well as selling fresh lobster and fish to take home and cook. This was something so unique and needed in our area that the reality of it coming to be is one of those memories that will stay with me forever. 
Unfortunately, tragedy struck a mere five weeks after opening. The Shack burnt to the ground. All seemed to be lost. But tragedy became triumph through the blood, sweat and tears of both Heather and Shawn as well as the community gathering around and supporting their re-opening in 2014. Seven years later, Morgan's Lobster Shack and Fish Market is standing strong and delivering in taste and quality. And Heather and Shawn are still very much a beloved part of the Tahoe Basin.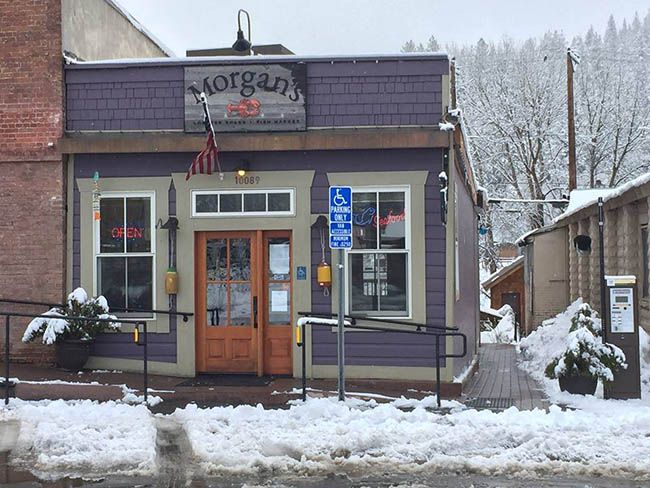 That is why I was super excited that Heather was interested in participating in our Get To Know The Locals interview series for the blog. Continue reading to learn more about this courageous woman who is a shining example of what positive community looks like. 
How long have you lived on Lake Tahoe? 18 years
Where did you grow up and live before you came here? New Hampshire
What's your favorite Lake Tahoe town or village? I love Truckee.
What is your favorite thing about living in Lake Tahoe? All of the great activities.
What's your favorite season in Tahoe? Winter 
What's your favorite Lake Tahoe beach access? I love Sand Harbor.
Do you have a favorite trail or area to access the mountains? My favorite hike is the Rim Trail.
What do you do for fun? Bike, ski, fish and, of course, any and all lake activities.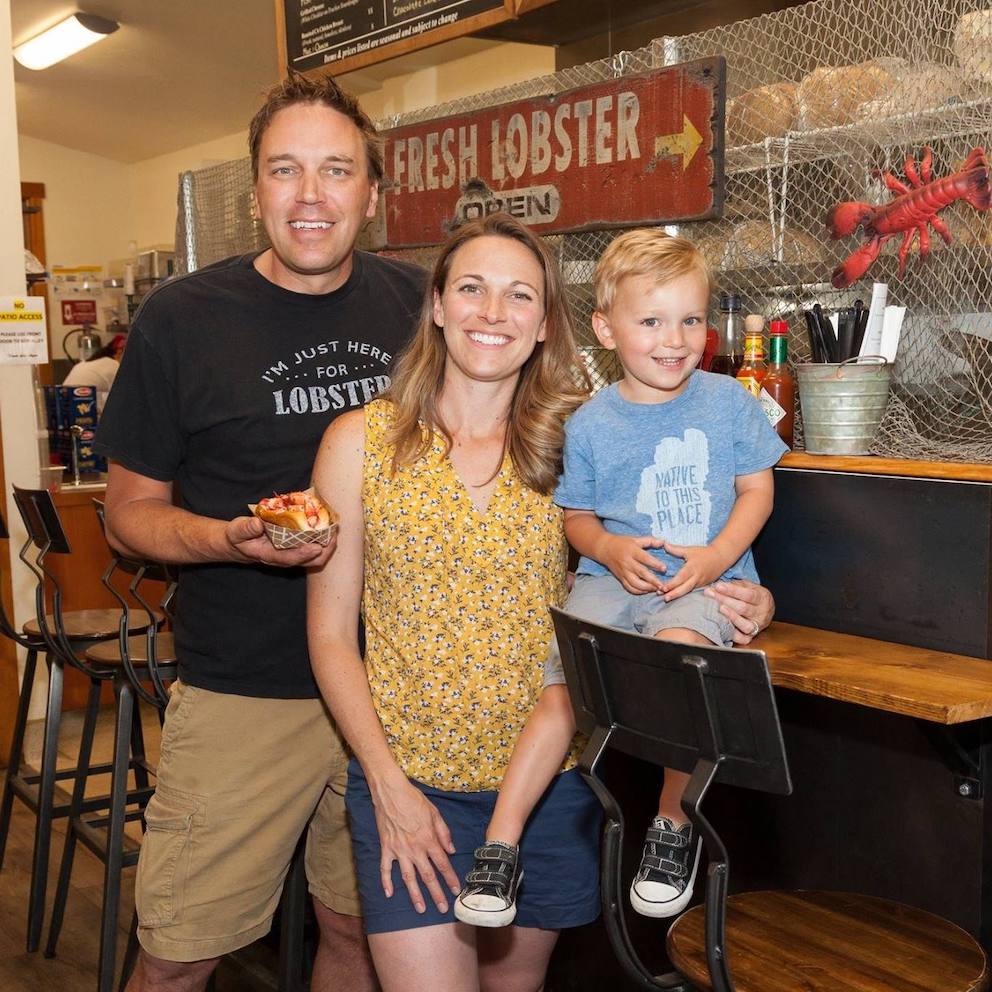 Describe your perfect day off. When my employees don't call in sick!
Do you see more sunsets or sunrises? Sunsets
Where do you go on vacation? The beach or out-of-state ski resorts.
For a celebratory dinner, would you rather order take-out, go out to eat or cook something at home? I'd rather cook at home.
What's your favorite meal of the day, and where in Lake Tahoe would you get it? My favorite is dinner. And I love Pianetta in Truckee or Morgan's, of course!
What's your favorite thing about your job? The days off!
Do you have any side hustles? I do Ebay/estate sales.
What's your favorite way to unwind from a stressful day? Walking my dog is the best way for me to let go of stress.
What's one item on your bucket list? I've always dreamed of going to Europe.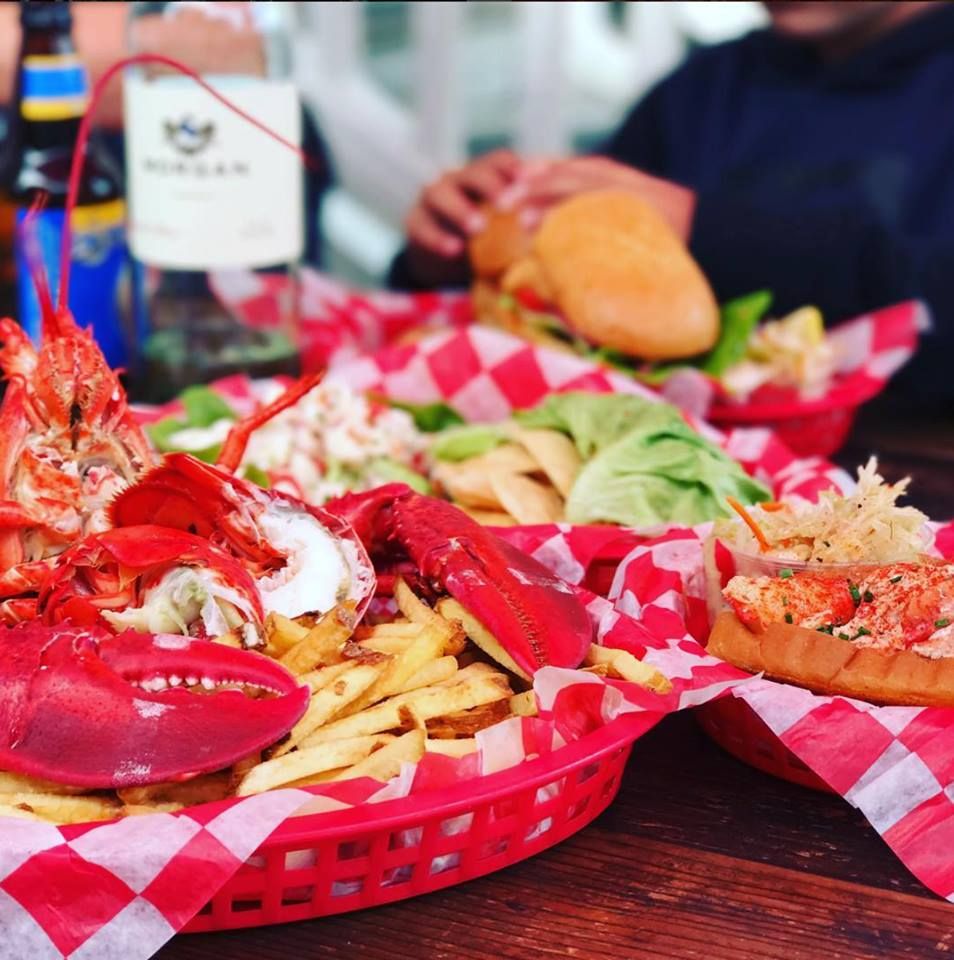 After enjoying a great meal at Morgan's Lobster Shack or making your own tasty meal with their Catch of the Day, be sure to check out the many events happening around the lake. Learn more at our Daytime or Nightlife sections.
Photos courtesy of Heather Whitney