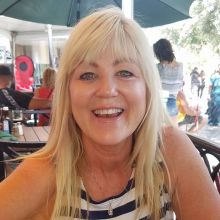 There's nothing better than enjoying a meal that is made with love. For South Tahoe and Meyers locals, when that urge for a home-cooked meal away from home arises, the first place they go is The Getaway Cafe.
This truth is possible thanks to the eatery's owner, Diane Guth. A woman who knows her stuff in the restaurant business – she's worked in the industry since the tender age of 14 – Diane's adoration for her work is evident in the meals served, the ambiance offered and the smiles on the patron's faces. Her dream of owning a restaurant where friends and family felt at home and where strangers quickly became friends has come true at The Getaway Cafe.
Who is this wonderfully kind woman who feeds so many with plates filled with love? Continue reading to learn more about this impressive lady, like what she loves most about Lake Tahoe, where she goes to enjoy the sand between her toes and her favorite place to go on vacation.
Diane celebrating 16 years as the owner of The Getaway Cafe, a great accomplishment, indeed.
How long have you lived on Lake Tahoe? Since 1992.
Where did you grow up and live before you came here? I grew up in Minnesota but spent time in Austin, Texas, and Southern California before moving here.
What's your favorite Lake Tahoe town or village? I call South Lake Tahoe my home, but the Meyers community is near and dear to my heart as my business is located there.
What is your favorite thing about living in Lake Tahoe? I love the crystal blue waters, the clean air and the gorgeous snow-capped mountains surrounding us.
What's your favorite season in Tahoe? Fall is my favorite time of year.
What's your favorite Lake Tahoe beach access? I love Pope Beach.
Do you have a favorite trail or area to access the mountains? I like High Meadow as it is close to my home.
What do you do for fun? I enjoy working out and small intimate gatherings with friends.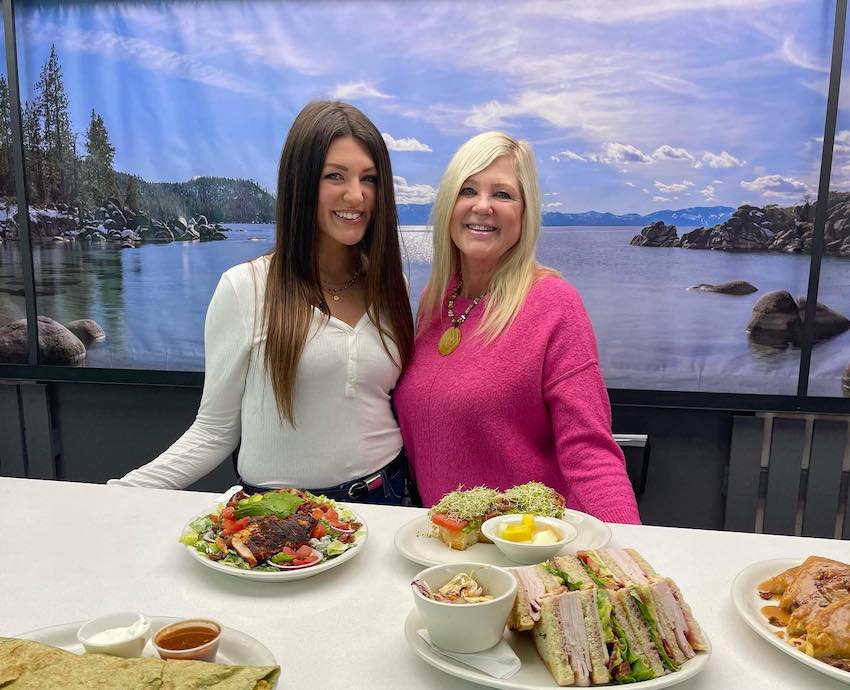 Diane and her daughter showing off their dishes on Lake Tahoe TV.
Describe your perfect day off. Just getting a day off would be perfect, LOL.
Do you see more sunsets or sunrises? I'm more of a morning person, so sunrises.
Where do you go on vacation? I spend time on Isla Mujeres, off the coast of Cancun, Mexico.
For a celebratory dinner, would you rather order take-out, go out to eat or cook something at home? I love cooking, but when it's a special occasion I love a fine dining meal out with a great bottle of wine.
What's your favorite meal of the day and where in Lake Tahoe would you get it? Perhaps I'm biased, but breakfast at The Getaway Cafe is my go-to.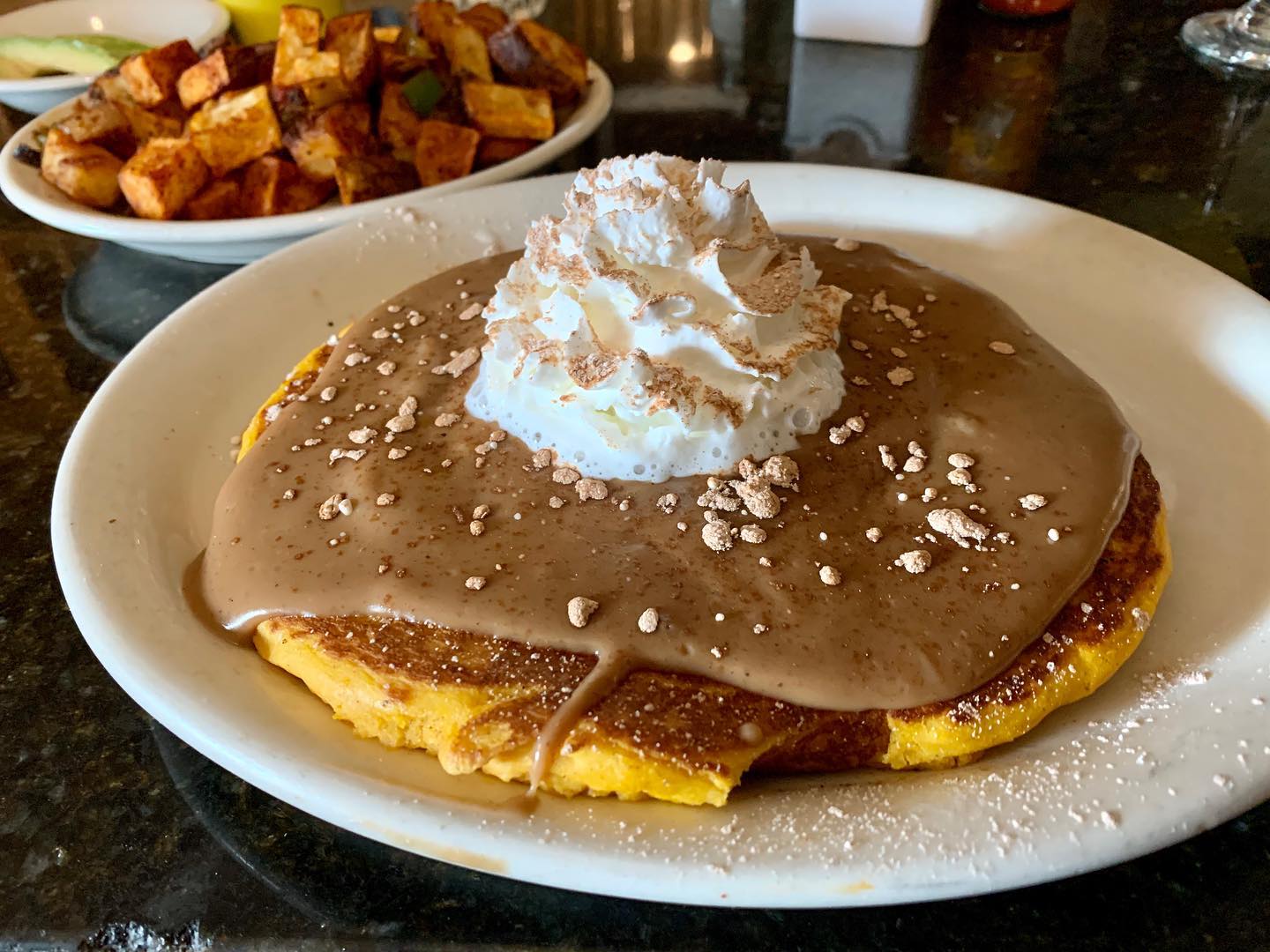 It's hard to resist the scrumptious Getaway Cafe homemade pumpkin pancakes.
What's your favorite thing about your job? I thoroughly love hugging grandmas and kissing babies and welcoming guests at my cafe.
Do you have any side hustles? For 15 years I was a fine wine rep for local distributors while owning The Getaway Cafe, but I retired from that last year.
What's one item on your bucket list? Spending several months in Italy exploring the wine regions and their cuisine.
After enjoying some pumpkin pancakes at The Getaway Cafe, enjoy one of the great events happening in the basin. Learn more at either out Daytime or Nightlife pages.
Photos courtesy of The Getaway Cafe