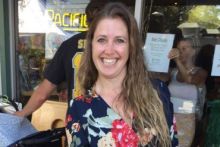 When it comes to a welcoming community atmosphere that fosters positive relationships, one restaurant that stands out above the rest is CB's Bistro.
A place for great food and camaraderie, CB's Bistro has been a long time favorite for locals, but even more so in recent years. With Tahoe born-and-bred owner and head chef Callie GilanFarr in charge, the restaurant and place of gathering is skyrocketing to one of the favorite places for anyone venturing through the Carnelian Bay area.
This inspiring woman is a beautiful example that creating dreams into reality is possible. I was so excited when Callie was able to find the time to participate in our Get to Know the Locals series. Between running a business, leading a kitchen and lovingly raising a little one, Callie illustrates that Lake Tahoe entrepreneurs are a special breed that deserve admiration. Keep reading to learn what this impressive woman is all about and why Lake Tahoe is forever a part of her heart.
Callie with her beloveds.
How long have you lived in Lake Tahoe?
I was born and raised in Lake Tahoe.
What other places inspired you in life? 
In 2005 I left Lake Tahoe and went to culinary school in San Francisco. After that, in 2007, I worked and lived in Borgomanero, Italy. This led to me living in Rome from 2009 to 2010.
What inspired you to create a local business?
Providing a cool hangout for locals and families was a main inspiration for me when I took over ownership of CB's.
What's your favorite Lake Tahoe town or village?
I love Kings Beach.
What is your favorite thing about living in Lake Tahoe?
The everyday beauty is something that I treasure.
What's your favorite season in Tahoe?
I have to say all of them.
What's your favorite Lake Tahoe beach access?
Speedboat Beach in the off-season or before/after the madness of tourist season is my go-to.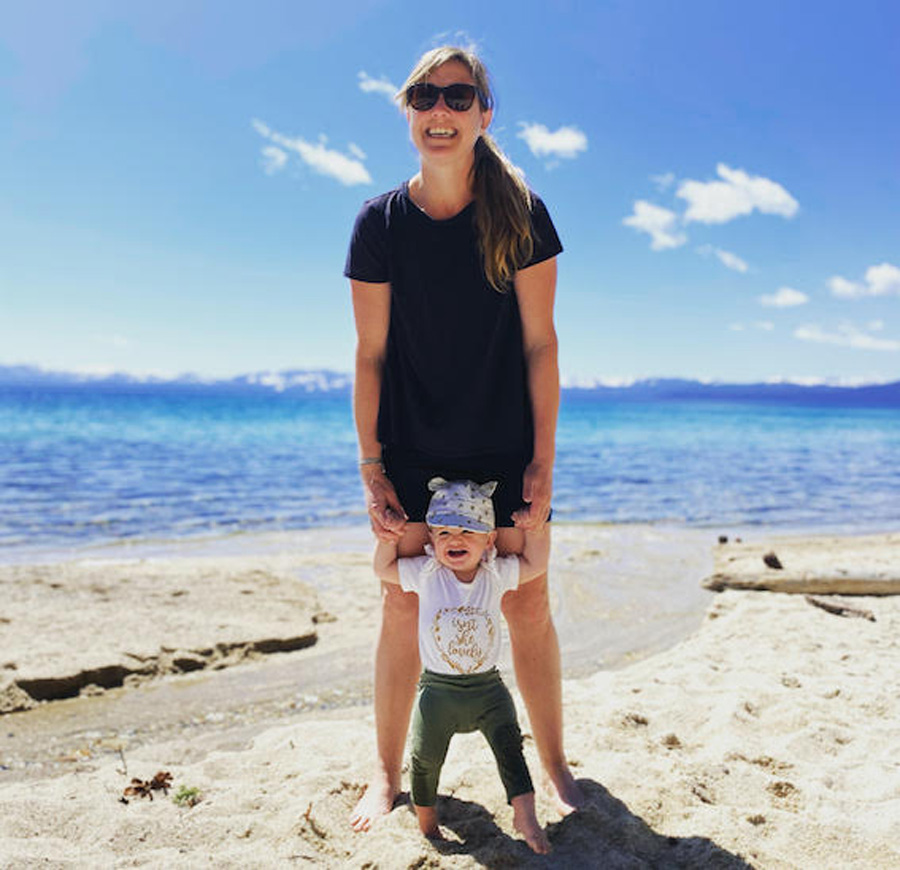 Special memories being made for mom and daughter on the shores of Lake Tahoe.
Do you have a favorite trail or area to access the mountains?
For a mellow hike with views, I love the Incline Flume Trail. If I am looking to get away from the crowds, I like to go hike the PCT, up by Sugar Bowl.
What do you do for fun?
My favorite activities include skiing, hiking, snowshoeing, trail running, paddleboarding, entertaining and exploring with my toddler.
Describe your perfect day off.
A hike in the morning followed by some beach time makes for a great day.
Do you see more sunsets or sunrises?
Not enough of them, unfortunately.
What's one thing you wish more Lake Tahoe visitors knew?
That we are always here … don't forget that you can enjoy all that Tahoe has to offer any time of year.
Where do you go on vacation?
Usually we travel to New Jersey to visit the in-laws. But if we have extra time, Costa Rica or Cuba are our go-to places.
For a celebratory dinner, would you rather order take-out, go out to eat or cook something at home?
I like to go out, since I cook and serve every day; however, I typically convince my husband that I can make a better filet mignon at home.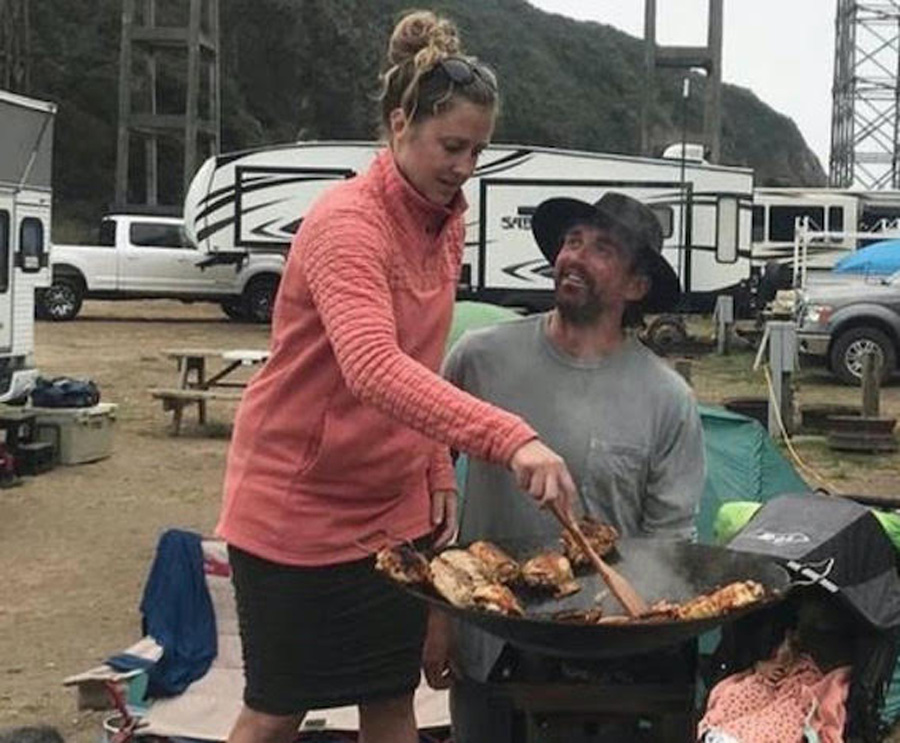 Callie showing off her grilling skills.
What's your favorite meal of the day, and where in Lake Tahoe would you get it?
Happy hour and appetizers are actually my favorite meal of the day. I love snacking. So with that in mind, I favor going anywhere with a good charcuterie.
What's your favorite thing about your job?
I love watching new customers become family.
Do you have any side hustles?
I work at Palisades Tahoe in race services. I've also helped a few restaurants with their Point-of-Sale systems or my regular customers with their cell phones. We often joke about making CB's into a genius bar.
What's your favorite way to unwind after a busy day?
A glass of bubbles, cooking dinner and dancing with my toddler are definitely cherished moments for me.
What's one item on your bucket list?
I look forward to taking my family on a tour of Italy.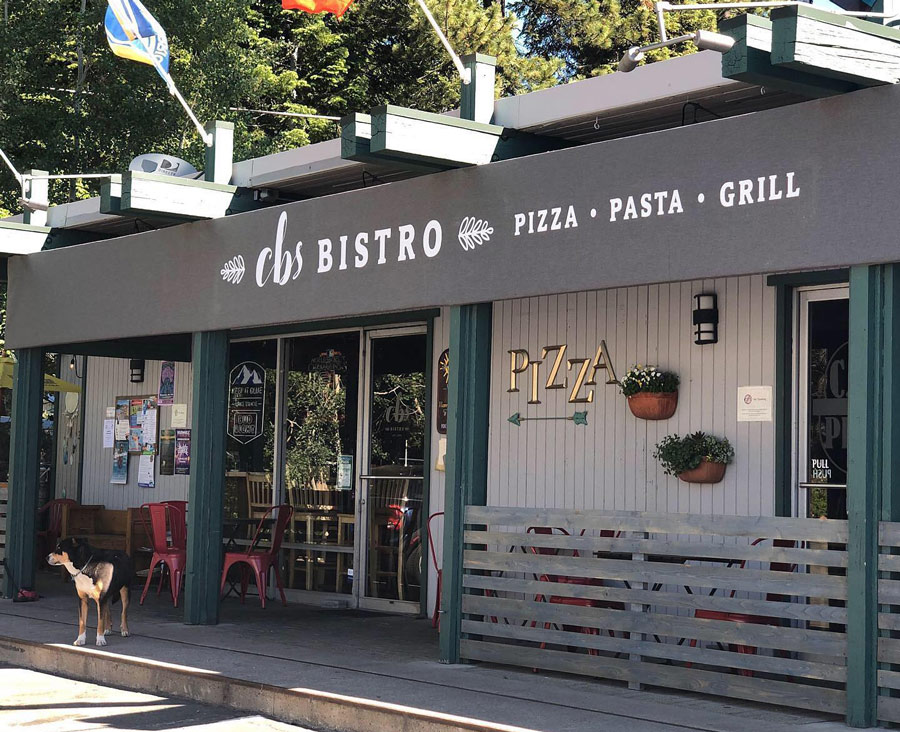 The entrance to CB's Bistro in Carnelian Bay