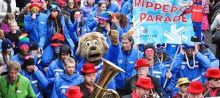 With last week's snowfall and the return to beautiful spring Lake Tahoe weather, it is safe to say that this is an incredible time to visit. All of the ski areas are running with optimum conditions. The lake is glistening with the frame of a white wonderland. And there's still a lot of excitement to be had around town.
Here's a sampling of activities that I will be doing my best to be a part of….
33rd Annual Snow Golf Tournament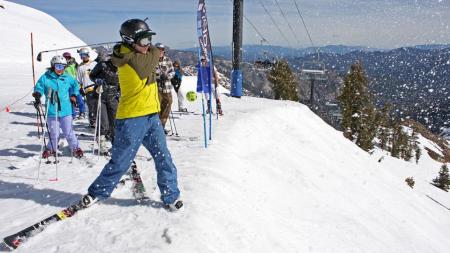 Happening on Saturday, April 9, at Alpine Meadows, the 33rd Annual Snow Golf Tournament is a favorite local way to enjoy the beautiful spring weather at one of the best spring skiing mountains in the basin. The golf tournament is set up to take advantage of the entire mountain with the holes situated perfectly to make it a family-fun event. The course is set up as a 9-hole extravaganza that starts at the top of Summit Express chair and weaves its way to the bottom of Alpine Bowl Chair, giving bystanders a great viewing platform to see you make that hole-in-one. 
Ripperoo Parade
The Riperoo Parade at Northstar is spectacular for little kids. This April 9 is the last of a Saturday series of Ripperoo Parades held at the Village at Northstar that showcases the Ski & Ride School's mascot, Ripperoo and all of his Ski School friends. This particular parade should be the largest event of them all. The parades dances its way to the ice rink where more fun is to be had. An interactive parade, the ski school loves kids getting involved. Just show up at 3:50 at the Kid's Ski School entrance and you are automatically a part of the village parade. The only equipment required is a smile. The parade begins at 4:45 p.m.
Downhill Dummy Contest And Rail Jam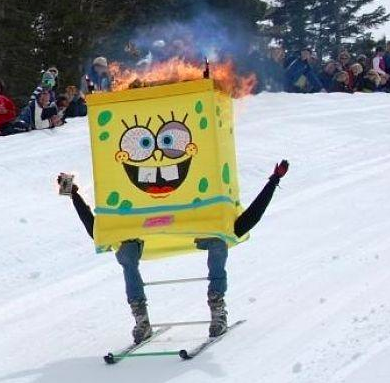 An exciting bystander event is the Tahoe Donner Downhill Ski Area's Downhill Dummy Contest and Rail Jam. This is the ski area's annual end-of-season party and comes with all of the trimmings of food and drink deals, live music, a bounce house for the kids as well as the popular Boxing Match Rail Jam and the funnest part of it all, the Downhill Dummy event. The Downhill Dummy is a chance to get your creativity going by building a unique dummy that is capable of sliding downhill and launching off of a jump. This year the theme is Places Around the World. There are prizes for the best design, best air and best crash. The contest is on Sunday, April 10 with registration beginning at 9 a.m.
KidZone Museum Spring Break Camp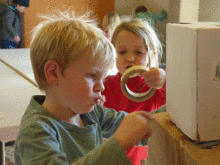 Are you wondering what to do with the little ones during spring break that will keep them active, still inspire learning, but more than anything, is fun? Than you need to check out Truckee's kid-centric Kidzone Museum that is hosting a week-long camp for youngsters ages 4 to 7. Each day will highlight explorative and investigative hands-on excitement interwoven with arts, crafts, singing, storytelling, games and museum play. Cost is $40 a day and includes all instruction and craft materials. The camp begins at 9 a.m. and ends at 5 p.m. daily from Monday, April 11, to Friday, April 15.
That is only a small sample of all the fun going on this week in Lake Tahoe. Be sure to check out the day and evening event sections to learn more.