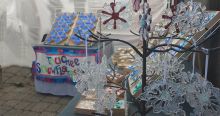 Filling your days in Lake Tahoe is easy if you love outdoor activities like hiking, biking, skiing or snowboarding. But if you are looking for a more leisurely indoor or casual outdoor activity that can involve the entire family and won't drain your wallet, the "where to go" and "what to do" may not seem so obvious.
Keep reading to learn some of the fantastic free and entertaining indoor outings that are good for all ages and athletic abilities. Enjoy!
South Lake Tahoe
A fun, interactive center that explores the local flora and fauna in a friendly, child-centric way, Taylor Creek Visitor Center is a wonderful place to explore. Located near Camp Richardson and about 3 miles north of South Lake Tahoe, the center offers a half-mile paved trail that is wheelchair and stroller friendly. The trail can be done by guide, allowing for a deeper knowledge to be experienced, or on your own utilizing the informative signs along the way. There is also a glassed-in area that allows for an up-close and personal look at the underwater world of Taylor Creek. The best time of year to visit the center is probably in the fall when the aspen trees are brightening the views and the Kokanee salmon are spawning, offering a delightful show from Mother Nature. In winter the trail becomes a cross-country ski zone that is perfect for beginners. It's important to note that the center is free to use, but you must purchase a California SNO-PARK permit for your vehicle prior. The cost is $5 a day or $25 for the season. You can purchase the permits online.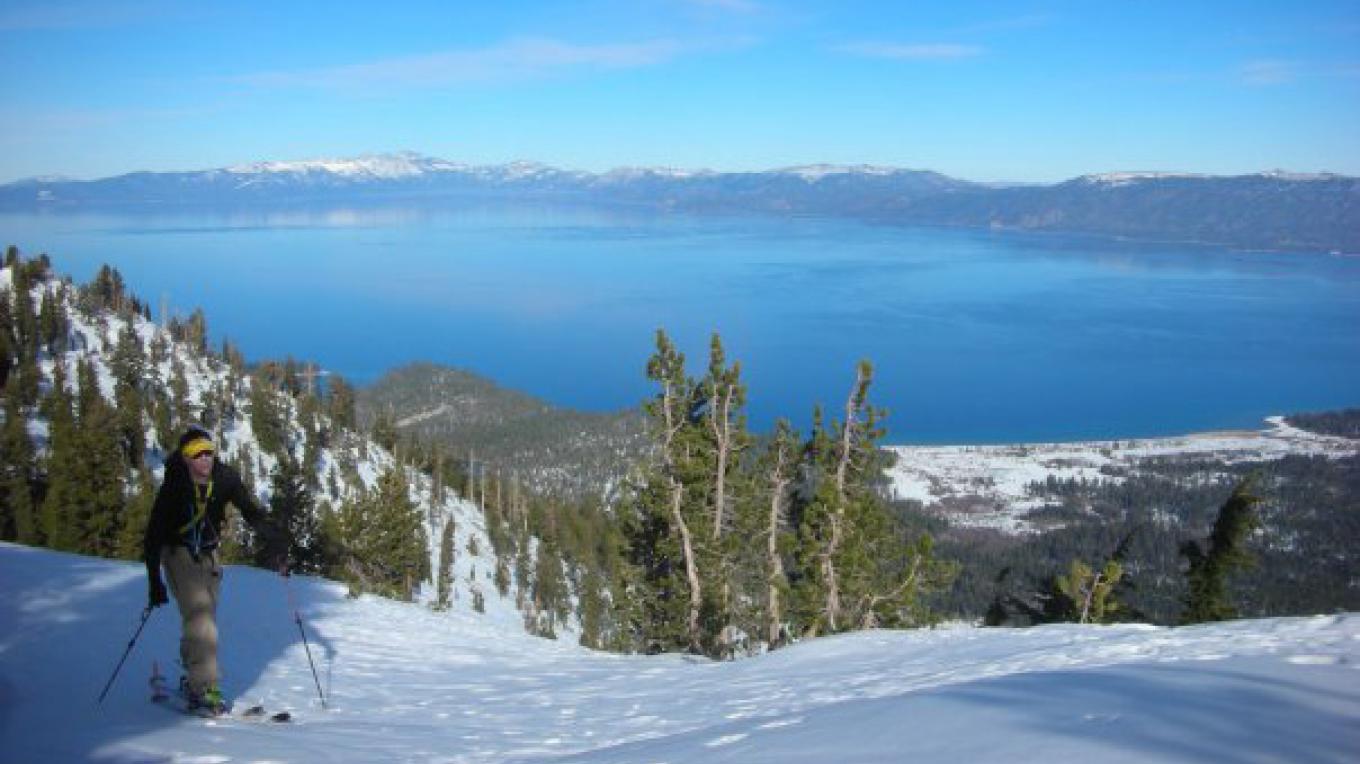 The beauty of the trails at the Taylor Creek Visitor Center in the winter. Photo courtesy of Taylor Creek Visitor Center
Tahoe City
Tahoe is blessed with amazing artists. North Tahoe Arts, situated on the shores of Lake Tahoe near Commons Beach in Tahoe City, is a place that appreciates the incredible artisans of the area, and they host fun events that are perfect for all ages. With the motto of "Creating Community through Creativity," North Tahoe Arts focuses on programs that offer an interactive approach. Each Saturday they host Kids Arts Saturdays events that offer a space for children to explore their artistic side through activities like making Christmas ornaments, painting pumpkins and Valentine's Day cards. The also offer all-ages events that allow for learning through artistic expression, such painting acrylics or mandala making. To celebrate the holidays, a multi-week art fair gives opportunity to find that perfect one-of-a-kind gift. For those interested in celebrating 2022 artistically, check out their upcoming event, Word of the Year Creative Project, in which artist Julie Steiner will guide you in finding your own personal focus word for the next 12 months. Through a series of prompts and mixed-media art techniques, each student will create a collection of 18 cards through visual art, helping you to focus on your own personal growth goals for 2022.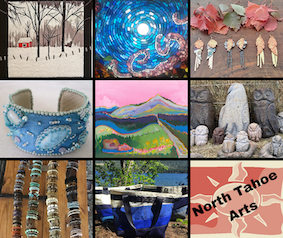 Some of the treasures to be found at the Holly Arts Fair that runs until early January. Photo courtesy of North Tahoe Arts
South Lake Tahoe
Celebrating the heritage of this beautiful region is something that all should participate in, I believe. The Lake Tahoe Historical Society Museum helps us do just that by informing and educating visitors about the lives of the Washoe Indians as well as the early settlers to the region. Giving evidence to our history in the form of pictures and artifacts, the museum allows visitors to experience for a moment the reality of what life was like before flushing toilets and hot running water. There is a small gift shop that has historical photography, books and cards as well as other local treasures available.
Tahoe City
Another opportunity to celebrate the beautiful history of Lake Tahoe, the Gatekeeper's Museum is home to the stunning Steinbach Indian Basket Collection and is a brethren to the Watson Cabin Museum, where you can learn about the early settlers of the northern region of Lake Tahoe. Housed in what was once the home of the Watermaster of Fanny Bridge in the 1900s, this tiny cabin is now filled with historical artifacts including baskets from the Washoe Indians as well as 85 other area tribes. The museum is situated on a small, flat spit of land that is wonderful for taking in the towering trees that frame the shores of Lake Tahoe.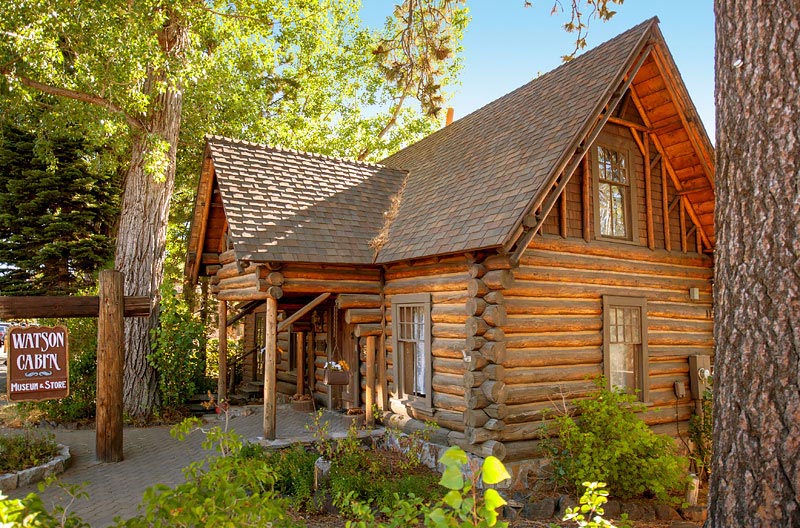 The Gatekeepers Museum immersed in trees. Photo courtesy of the The Gatekeepers Museum
Incline Village
Although this technically isn't free (it costs $5), this may be my favorite place for interactive play for children. Created by the University of California Davis, Tahoe Science Center is a center of interactive exhibits with hands-on activities that help kids (and adults, too) learn about the natural science of the Lake Tahoe Basin, including the geology, environmental issues, ecological challenges and much, much more. Included with the interactive exhibits is a 2/3-scale model of the UC Davis Research Vessel, where you can learn how scientists monitor and study the lake clarity and water quality. There is a Green Tour as well, where you can learn all about LEED-certified building techniques for sustainable design, construction and landscaping. But the favorite activity is their 3D movie, Lake Tahoe in Depth, where you get to feel like you are swimming like the fishes, seeing the underwater world of Lake Tahoe. The UC Davis Tahoe Science Center is open to the public with advance timed tickets Tuesday through Friday at 1 p.m., 2:30 p.m., and 4 p.m.
Please be sure to visit our Daytime and Nightlife sections to learn about all the other events happening around Lake Tahoe this week.