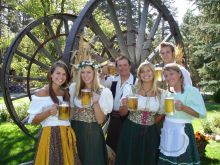 Lake Tahoe is stunning in autumn.
The aspen leaves are turning a robust sherbet, and the feeling of winter is just starting to kiss the back of your neck with cool mountain air. And the lack of crowds makes Lake Tahoe that much more spectacular. This is truly a special place when the temperatures start to dip and the thoughts of Halloween and Thanksgiving creep into the psyche.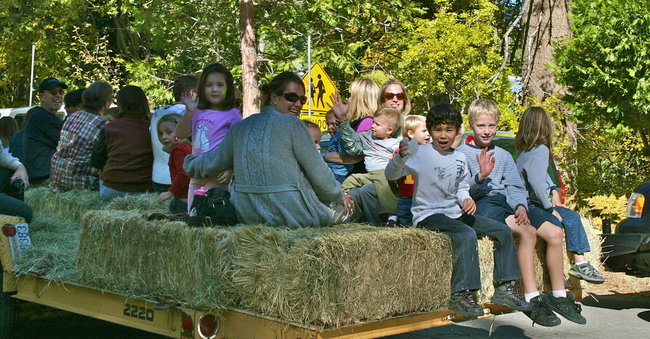 Helping you to enjoy your fall vacation in wonderland that much more, here are three fall festivals that anyone, no matter what age, should put on their weekend hit list.
Let's get this party started.
An extravaganza of color happening right on the shores of Lake Tahoe, Tahoe City's Fall Festival is a great one-day event that is filled with a ton of fun. Happening on Saturday, October 13, from 10 a.m. to 2 p.m., this is a great excuse to play games and get silly. The festival is complete with an obstacle course, carnival games, a pie-eating contest and a cake walk as well as other fun activities. All festival goers are highly encouraged to come in costume, and all ages are welcome. Tickets cost $15.
A Truckee extravaganza, the 9th Annual Fall Festival is one of the community's favorite events. Occurring at the Northwoods Clubhouse in Tahoe Donner, this completely family-friendly event is a wonderful way to celebrate a High Sierra autumn. The party is filled with live music, a costume competition, a special kids carnival area, arts and crafts vendors, a huge pumpkin patch, pony rides for the children and seasonally made beer. Dogs are welcome too! There will be dog-focused events such as the Doggie Dip, so be sure to bring Fido along. The festival happens on Saturday, October 13, from 11 a.m. to 4 p.m. Tickets cost $10 for adults (for non-members) and $25 for children. The kids' ticket includes a sweet treat of choice, a pony ride for ages 6 and younger or for children ages 7 and older the opportunity to participate in a tie-dye activity as well as one balloon animal and unlimited access to the rides.
An excellent option for those around Squaw Valley, the Resort at Squaw Creek's Harvest Festival is held two weekends in a row. The second of the two is this weekend: Friday, October 12 through Sunday, October 14. Jam-packed full of activities like apple bobbing and extravagant October Fest dinners, this weekend is a sure way to get the whole family laughing and having fun. Friday will be highlighted with s'mores, brat specials and a caramel and chocolate apple-dipping station. Saturday is filled with various ways to have fun like a fishing derby, a pumpkin-decorating contest and a Build a Scarecrow event as well as other excitement. Sunday is a day of reckoning, with the winners chosen from the pumpkin-decorating contest. There are room discounts associated with this festival.
Please be sure to check out other fun events and activities happening around the lake in our Daytime and Nightlife sections.
Photos by Tahoe City Downtown Association, Resort at Squaw Creek