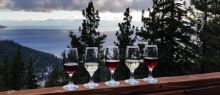 With the arrival of February comes even more snow and crazy weather to Lake Tahoe. What an amazing winter it's been. As the gigantic storms come and go, our snow levels are showing themselves close to record amounts. What a shift this is from the last four years. If you haven't seen Lake Tahoe in the midst of a huge winter, then now is the time to take advantage of Mother Nature's gifts. It truly is a sight to behold.
Beyond the beauty of our winter wonderland are a great slew of choices for activities. This week is host to some must-attend events such as political discussions, a festive Ullr celebration and a chance to support one of the largest local nonprofits of the area that is supporting skiers and snowboarders with spinal injuries, the High Fives Foundation. Keep reading to learn more.
Aggravated Divisions: Political Polarization And Policymaking After The 2016 Election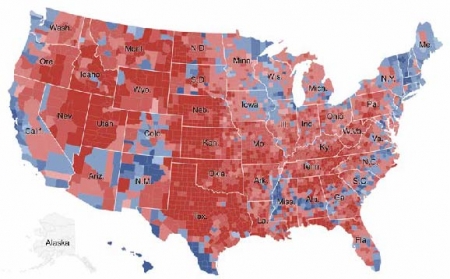 In connection with the recent inauguration of President Trump, the Tahoe Science Center is hosting http://terc.ucdavis.edu/events/index.html. This community event for discussion is bringing to the table the conversation of the polarization happening in American politics today, the reasons behind this divide and what the implications will be for our future. The analysis is on Thursday, February 2, from 5:30 to 7 p.m. at the Tahoe Science Center in Incline Village. There is a request for a $5 donation for attendance. 
Ullr Fest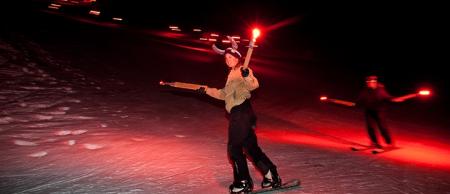 Diamond Peak Ski Resort is offering a wonderful winter celebration, Ullr Fest. This is the eighth year of showing appreciation for the Scandinavian god of winter and snow, also known as the patron saint of skiers. Party-goers are asked to come dressed in there most appropriate Ullr costume. There will be awesome prizes for the best attire. This is an all-weekend affair, with Friday evening offering live music, a BBQ and a torchlight parade. Saturday is a day of competition with the Ullr Games as well as an auction, dinner and dancing at The Chateau in the evening. Sunday is the culmination of the Ullr Games with celebrations following. All proceeds from the event support the Diamond Peak Ski Ski Team.
6th Annual Lion Heart Art Show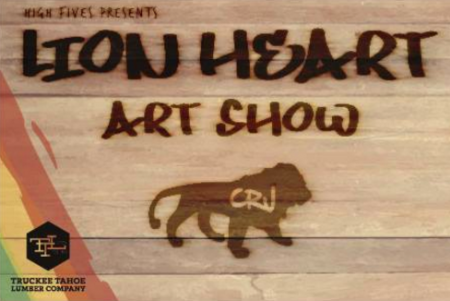 Riverside Art Studios is setting the stage for the  6th Annual Lion Heart Art Show, a heart-warming community event supporting the High Fives Foundation, which financially and emotionally supports skiers and snowboarders who have suffered spinal injuries in the pursuit of professional sponsorship. The art show will showcase stunning wood work created by locals that is presented on 12x12 wooden panels. The artisan masterpieces will be available for purchase at the event. The show is on Friday, February 3, from 4 to 8 p.m.
Last Tracks Wine/Beer Tasting
Join Diamond Peak Ski Resort in celebrating the on-mountain fun with their Last Tracks Wine/Beer Tasting. A rare opportunity to enjoy a get-together slope side, this every Saturday afternoon party begins this week and lasts until April. Participants get the benefit of a special ski ticket that is for the hours of 2 to 4 p.m. as well as a final chair ride up to the stunning Snowflake Lodge where there will be delectable appetizers, wine and beer available for enjoyment. Afterward, event goers are invited to a final ski down on a freshly groomed ski run for their private amusement. The tasting event begins at 2 p.m. Tickets are $44 and include the two-hour lift ticket.
Live Music at Whiskey Dick's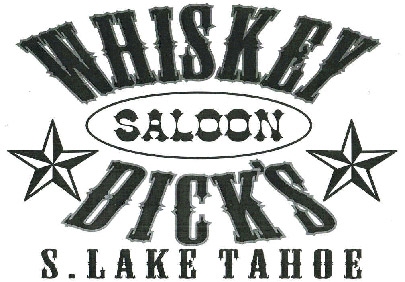 Are you read to see our community having a great time? Then join us at Whiskey Dick's Saloon for their Live Music extravaganza. A chance to see some excellent local bands showing off their stuff, Whiskey Dick's also offers shuffleboard, beer pong and ping pong to keep the energy up. February 4 is featuring California Reggae sensation Natural Revolution. February 11 is a Latin Funk band from Reno, Drinking with Clowns, and February 18 is a space funk band, Bazooka Zoo. All shows are for participants 21 years and older. The music begins at 9 p.m.
This is just a small sample of the events happening in Lake Tahoe. Please visit our day and evening event sections to learn more.