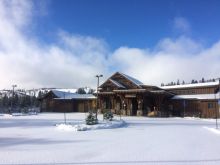 Love is in the air in Lake Tahoe. Whether it's felt through the high coming from all of the skiers getting to enjoy the beautiful powder that we have been blessed with as of late or if its true love that makes the heart flutter, it's safe to say that the vibe around the Jewel of the Sierras is pure sweetheart.
To help infuse even more sugar into the Valentine's Day celebration, there are a ton of fun things to do this week that inspire nothing but smiles. Here are five activities I'm especially looking forward to .
Skiing Is For Sweethearts Spa Package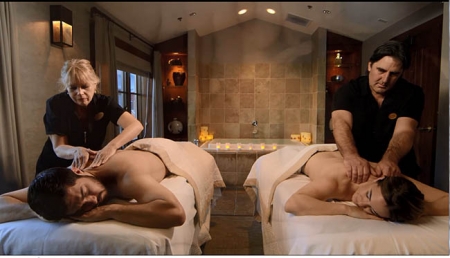 The Stillwater Spa & Salon is making it simple to enjoy the splendor of love with their Skiing is for Sweethearts Spa Package. An offering of splendor available only until the 14th of February, this is a once-in-a-lifetime opportunity to get pampered like you deserve, for the price you deserve. Couples will get a side-by-side Après-Ski Boot Relief Massage to help relieve tired legs and feet as well as access to the spa that offers great amenities like steam rooms, pools and hot tubs. To make the offer even sweeter, each couple is able to enjoy a glass of complimentary champagne. This Valentine's special is $360 per couple. Please call in advance for reservations.
8th Annual Father Daughter Dance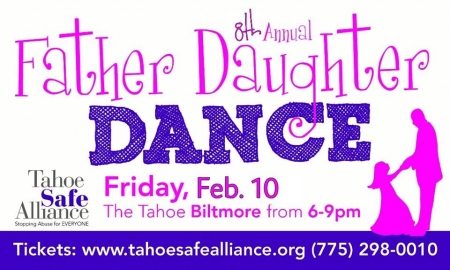 Valentine's Day love doesn't have to do only with the affection that occurs between lovers. To help celebrate family love, the Tahoe Safe Alliance is hosting their 8th Annual Father Daughter Dance. A wonderful evening for dads to show their daughters love and support, this event comes complete with a DJ, dancing, fun activity stations, free cake, appetizers for purchase, an Action Flipbook and a chance to take the memory home with a keepsake photo done by local Danielle Hankinson Photography. The event supports the Tahoe Safe Alliance, which is a nonprofit helping to end the number of incidences of and the trauma caused by domestic violence. The dance is on Friday, February 10, from 6 to 9 p.m. Tickets are $39 for a father-daughter couple and $5 for each additional child.
Friday Night Fever
Are you ready to get your boogy on? If dancing to your favorite disco tunes sounds like a fun excursion for Valentine's Day, then come on over to The Loft Theater for their Friday Night Fever. Happening every Friday night until April, this is a favorite free local event. The DJ starts spinning disco tunes at 10:30 p.m.
Movie Night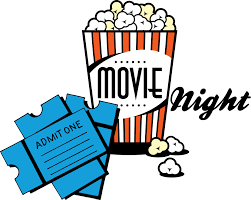 An excellent excursion for the whole family, Pizza On the Hill hosts an every-Friday event with their Movie Night. Northwoods Clubhouse is the stage for favorite films, complete with a welcoming place to set up camp with a snuggly blanket and pillow. This is a free event with film showings beginning at 6:30 p.m. All movies are rated either G or PG. To find out what film is playing each week, please call Member Services at (530) 587-9400.
Full Moon Snowshoe Tour
There may not be a better way to ring in Valentine's Day than enjoying a full moon snowshoe excursion with the love of your life. Tahoe Donner Cross Country Ski Area helps with that with their Full Moon Snowshoe Tour. This guided tour takes you into the stunning scenery surrounding Donner Lake. The group meets at Alder Creek Adventure Center at 6:15 p.m. If you need to borrow equipment, please show up at 5:45 p.m. It is also advised to dress warmly and to have a hat and gloves. Also be sure to bring water and a headlamp for yourself. The excursion costs $25 for adults and $15 for children younger than 18 (the price includes rentals if needed). The guided trip is set for Saturday, February 11.
To learn about other fun and exciting events happening around Lake Tahoe please visit our day and evening event sections.