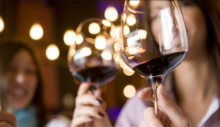 And the snow just keeps on coming!
January and February 2017 are both showing themselves as having the power to bestow us with amazing amounts of snow. We are continually enjoying large snowstorms that bless us with feet of the lovely white stuff. Not only is this reestablishing our water levels after five years of drought, but these storms are also setting us up for so much fun in our future in the form of hero spring skiing, exciting river rafting and a full lake ready for boats-a-plenty.
Lake Tahoe is ready for a ton of fun, both now and in the future. For the present we are stoked with all of the outdoor activities to be had plus some great evening events. This week seems to be dedicated to elegance, which I am especially excited about. Here are my picks for favorite activities to do this week.
Mountain Festival Winter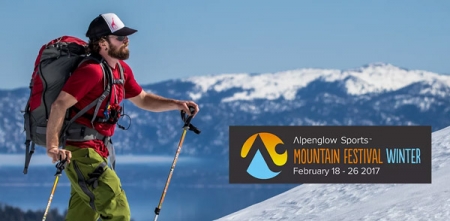 Come join in the celebration of this awesome winter with Alpenglow Sports Mountain Festival Winter. A bi-annual affair, this is a nine-day party that celebrates the human-powered aspect of mountain sports. The festival will include gear demos, clinics, presentations, film showings and a ton of other fun including an overnight hut trip to the Benson Hut, the 3rd Annual Lake Tahoe Fat Bike Challenge and daily winter sport-specific yoga. The festival is from Saturday, Feb. 18 until Sunday, Feb. 26.
Sunnyside Resort's Martinis and Music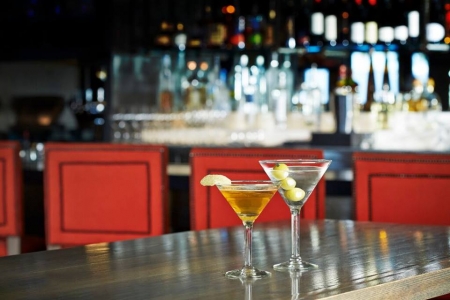 Are you ready to get classy? Sunnyside Resort is setting the stage for sophistication with their Martinis and Music. A fun chance to get to know some of the swankiest Tahoe has to offer, there will be specialty martinis and live music to enhance the experience. This is a weekly event, happening each Friday at 6:30 p.m. The Martinis and Music event is for patrons 21 years and older.
Kirkwood Mountain Resort
One of the most stunning places to take in the Sierra Mountain beauty is at Kirkwood Village. The surroundings are truly spectacular. That's why their weekly Saturday Live Music events are a great excuse to hear engaging live tunes while enjoying the scenery. The live music venue changes and is dependent upon the weather but can include The Plaza, Cornice Cocina and The Wall Bar. The music is from 2 to 5 p.m. This is a free event.
9th Annual Black Tie & Tails Gala

One of the local's favorite ways to show community is by coming together to support our furry friends. Come join us at the 9th Annual Black Tie & Tails Gala that supports the Humane Society of Truckee-Tahoe.This black-tie optional extravaganza is a true red carpet event complete with hand-passed appetizers (including treats for your dog), delectable champagne and an hors d'oeuvre reception as well as a gourmet dinner experience, music and dancing. This not-to-be-missed party is at the Ritz Carlton on Saturday, Feb. 18, beginning at 5:30 p.m. As this is a very popular event, be sure to call ahead at (530) 582-2468 for your tickets. Tickets are $175 per person. 
Wine On Wednesdays
Enchanted Florist is offering a wonderful way to get out and enjoy beautiful flower arrangements and tasty wine with their Wine on Wednesdays. Happening each Wednesday night for the rest of February from 12 to 6 p.m., this is a great way to introduce yourself to new friends. They are also offering a free floral arrangement to one lucky person who puts their business card into the hat.
Please hop on over to our day or nightlife pages to learn about other fun and entertaining events happening in Lake Tahoe.