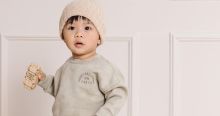 Kids just make life more fun. From playing outside and building snowmen to enjoying puzzles by a roaring fire on a chilly winter evening, children bring a special sparkle to the ordinary. That is why, I believe, we celebrate children as much as we do in the Lake Tahoe area.
Last week I gave deserved attention to some of the amazing places around Lake Tahoe to find toys and clothes for children. The Lake Tahoe basin is so giving to our little ones and there are so many fantastic places to choose from that a special post was needed for children savvy businesses in the Truckee area. So, keep reading to learn seven of my favorite places to shop for children in our mountain metropolitan paradise, Truckee.
Photo: Snug as a bug in a rug with the help of Jack + Emmy
Owned by local Erica Farrell, Jack + Emmy offers casual, California-cool clothing that is Tahoe approved. Jack + Emmy is all about being passionate about stylish comfort in the form of well-made kids clothes and accessories. The store, which is named after Erica's two kiddos, is built on knowing what children want and need, especially while in the mountains. The clothing is both modern and whimsical and made to fit into daily life. To make this happen, Erica is continually bringing in new and hard-to-find labels that offer the best for your child. Most of the merchandise is organic, eco-friendly and made in the USA. The boutique offers brands such as Ryan & Rose, Kate Quinn Organics, Tenth & Pine, Quincy Mae, Sol Angeles, Rylee + Cru, Chewable Charm, Ella + Mila, Old Soles, Haven Kids, L'oved Baby, Plan Toys, Klee Naturals, Native, Clover Baby, Gluckskafer, Janod, Moulin Routy, Tea Collection, Go Gently Nation, Children of the Tribe, Corolle, Petite Collage and Billy Bibs as well as others.
Is there anything cuter than a baby in a down snowsuit? Photo courtesy of Jack + Emmy
One of the oldest children's boutiques in Truckee, The Tree House is a literal treasure box of offerings to the little people. It's filled with baby and children's clothing as well as toys for older kids. From head coverings like hats and bonnets to shoes for infants up to walking toddlers, from books and soft, plush toys to wood toys by the esteemed company Melissa & Doug, there are so many goodies inside The Tree House that sometimes I stop by just to peruse. But I think what I find most fun about The Tree House is their costumes and accessories, which allow kids to dress up with capes and cloaks or as dinosaurs and fairies.
Mountain Kids Consignment 
Mountain Kids is the result of two local women seeing a need for a service in the Truckee Community. Truckee moms Kelli and Ariana opened Mountain Kids Consignment in 2006 understanding that up-cycling children's clothing wasn't only good for individual families and communities but for the environment as well. Creating a place that offers new and gently used children's clothing, toys and accessories for a reasonable price, they satisfied a need that not only helps the locals, but also visitors. Mountain Kids Consignment is connected to Echo Blue, a women's consignment shop built by Kelli and Ariana on the same premise.
Truckee Tahoe Baby Equipment Rental
Created to take the stress out of supplying kids with the comfort that they deserve, Truckee Tahoe Baby Equipment Rental is exactly what their name suggests: a gold mine for all things baby. From strollers to cribs with bedding, from high chairs to play toys, from video monitors to child-proof gates, this is the place to give your child all that he or she needs to have the best life without paying the fortune of purchasing it. All equipment is cleaned and sanitized using safe, non-toxic products before and after each use. Rentals are delivered to your home or vacation rental the same day.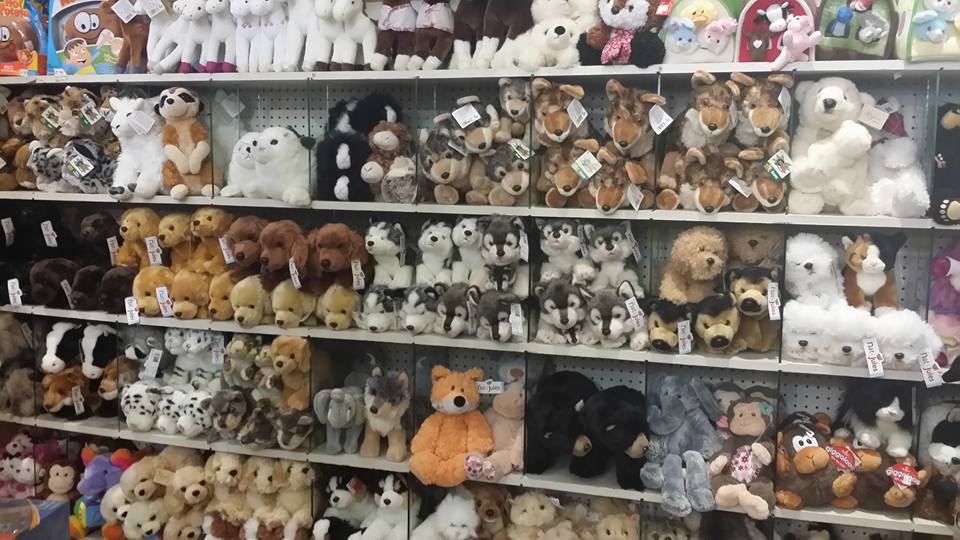 The cuddle possibilities are extensive at Truckee Variety Co.
Truckee Variety Co. reminds me of the corner store owned by ma and pa of years gone by. With loose candies and toys that kids can purchase with their pocket money, Truckee Variety Co. has kept the good old days going. The store is packed full of fun items to create a kiddy party, making it easy to celebrate. They also have an extensive selection of boardgames, making it simple to keep everyone entertained when the weather is calling for an indoor day.
Although not technically in Truckee, the Resort at Squaw Creek's Little Dumplings is deserving of a special mention. This little boutique shop is stuffed full of toys, games, clothing and gifts that are not really found elsewhere. They also have super-fun interactive play games that are a sure hit. A supporter of supplying children with organic, pesticide-free, toxin-free products, Little Dumplings is a proud supplier of Apple Park, a company that prides itself in creating toys of only the highest quality. Another aspect of Little Dumplings that is unique and community-supporting is their frequent hosting of art and craft projects for kids as well as toy drives for local charities.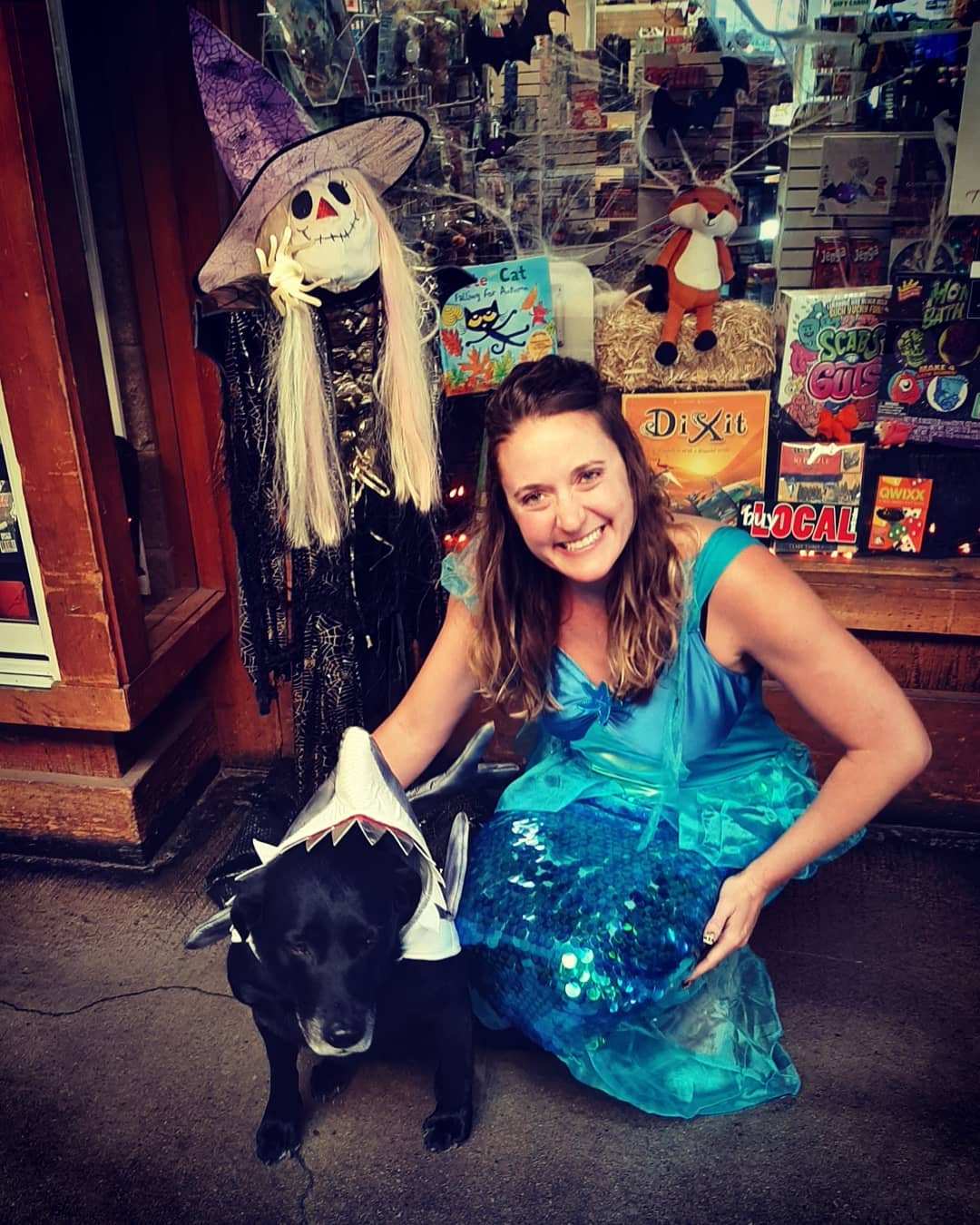 Owner of Mind Play, Jessie Hester Smey, enjoying some costume fun with their doggy mascot.
Another example of a kid's store that isn't technically in Truckee but is still deserving of a nod in their direction, is Mind Play, located in the Village at Palisades Tahoe. Built around games that are good for the brain, Mind Play is the place to find ways to recreate that are more than just entertaining and time-filling. The games they offer are proven to help expand the cerebral abilities of a child (and adults, too) and yet are simple, fun and, oftentimes, interactive. For those who crave something more technical, they have intricate games as well. Beyond games, Mind Play also has a decent selection of books, toys and puzzles as well as arts and crafts. Mind Play also has two sister locations in Tahoe City.
If you are looking for fun events to fill your days and nights while in Lake Tahoe, please be sure to check out our Daytime and Nightlife sections.