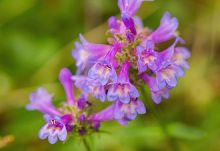 With the summer officially under way, there are great events happening all around Lake Tahoe. This week has fun outings specificly for ladies, rock climbers and those who love paddleboarding.
Let's look a little deeper at my favorite five activities for this first week of summer. 
Women's Only Fun Run
Put on by Tahoe City's Alpenglow Sports, the Women's Only Fun Run is a wonderful chance for ladies to get together and enjoy like-minded spirits while immersing in the beauty of the Sierras. The female-specific jog wanders along single track trails framed by wildflowers located in Page Meadows. The run is led by Patagonia Ambassador Krissy Moehl and Oiselle athlete Devon Yanko. This unique opportunity to enjoy great company and surroundings while going for an excellent run is being held on Thursday, June 23. Meet at Alpenglow Sports at 8:30 a.m. for a free group shuttle out to the trailhead. The run is finished around noon.
Music on the Beach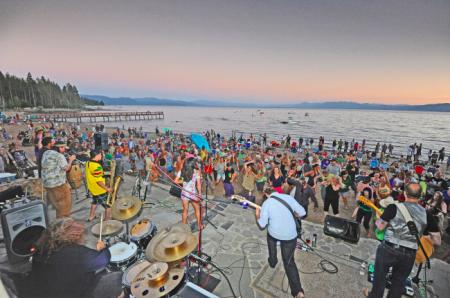 One of my favorite ways to enjoy the Lake Tahoe outdoor music scene is the free weekly concert series, Music on the Beach, in Kings Beach. Held every Friday evening at 6 p.m., the free event features local bands as well as national favorites. The concerts are held at the Kings Beach State Recreation Area in the center of town. There are a handful of booths offering beer, wine, soda and food available for purchase. This is a great family event.
Introduction To Crack Climbing Presented By Alpenglow Expeditions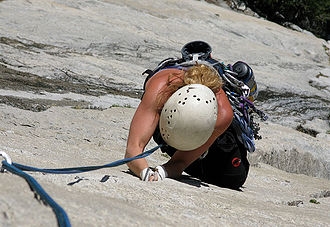 Rock climbing is a very popular outing for Lake Tahoe locals and visitors. To do rock climbing safely and correctly, it is imperative to get initial experience with an experienced guide or teacher who knows the best ways to create the safest climbing experience possible. When it's time to go out on your own, these lessons can truly save a life. This is especially so for crack climbing. Crack climbing is a more consequential form of climbing that brings a climber into an intimate relationship with the rock as they lace up cracks with ropes and climbing gear. Alpenglow Sports is offering a free introduction to crack climbing with professionally certified guides. The day on granite rock at Donner Summit will center on the foundation skills of crack climbing, the skills that are needed specific to the Sierras and the know-how to go on your own adventure. The full-day excursion is on Saturday, June 25 from 8 a.m. to 5 p.m.
Wildflower Hike Presented By The Tahoe Rim Trail Association
This wonderful opportunity to experience the splendor of Tahoe wildflowers while being guided by a schooled and experienced Sierra botanists is a must do. The 6-mile hike along the Pacific Crest Trail will take participants through Barker Pass, offering stunning views of Lake Tahoe, Desolation Wilderness and the Sierra Mountains as well as a plethora of wildflowers to enjoy. The 3-hour excursion begins at 9 a.m. and takes hikers to the volcanic plug north of Barker Pass. Along the way you learn about the varieties of flowers you're passing. During lunch there's an option of doing a small rock scramble to the top of Barker Peak. It's vital that you bring your camera as the pictures you bring home with you will be treasures! Also be sure to be healthy enough to hike an elevation gain of 700 vertical feet. Wear sturdy hiking shoes, bring a pack with sunscreen, water and provisions for a day and a light layer in case of wind.
Race The Lake Of The Sky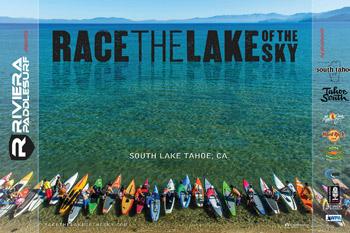 The South Tahoe Standup Paddle and Riviera Paddlesurf organizations are putting on a paddleboard competition that is bringing world renowned athletes to Tahoe. The Race the Lake of the Sky is a wonderful family-friendly event that has also become known as a must do for flat water SUP racers from around Lake Tahoe. Happening at El Dorado Beach on the south shore of Lake Tahoe, the event is superb for taking advantage of the beautiful surroundings while enjoying great people watching, excellent food and nightlife later if one is so inclined. The event is on Saturday, June 25, with registration at 8 a.m. There is a follow-up competition on Sunday as well. All events are finished on Sunday by 4 p.m.
This is just a small sampling of the fun activities happening in Lake Tahoe this week. Be sure to check out the nightlife and day event sections to learn more.