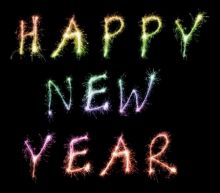 It is hard to believe that we are in the last few days of 2016. 2017 is right around the corner, which means parties a plenty in Lake Tahoe.
If you are ready to mingle with people who enjoy the outdoors, love to laugh and dance the night away, then it's time to bring in the New Year in Tahoe. Here are five events that I'm excited about. I hope to see you out and about! Happy New Year!
Unbuckle Apres Party With Heavenly Angels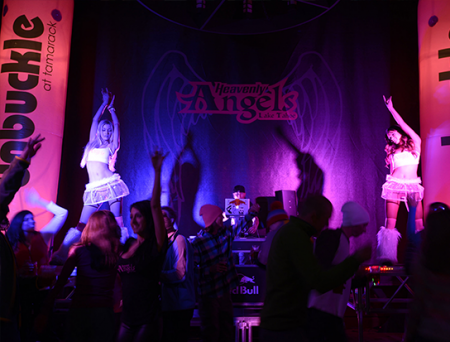 The Heavenly Mountain Resort hosts an excellent way to enjoy the party scene with their Unbuckle Apres Party with Heavenly Angels. This is a weekly event that lasts all season long and is not for the faint of heart. Happening at 9,150 feet, at the top of the Gondola, the party is a two-hour extravaganza of live DJs, drinks and food specials and the excitement of watching the Heavenly Angel Dancers get their groove on. The bash happens every Friday and Saturday, including this December 30 and 31, from 3:30 to 5:30 p.m. This party is rated M for Mature.
Steve Barton Winter Art Show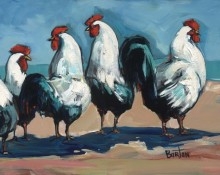 A wonderful opportunity to connect with artists and the artistic side of life, the Marcus Ashley Fine Art Gallery is offering the Steve Barton Winter Art Show. Steve Barton himself will be providing a live demonstration of his incredible talent, focusing in on the vibrant serenity of Mother Nature. The gathering is on Friday, December 30, from 12 to 5 p.m.
The following three events are celebrations for the New Year. Please visit last week's blog post for three other parties that also deserve mention.
New Year's Eve Party
The West Shore Cafe & Inn is hosting a New Year's Eve Party that will not only provide the atmosphere of fun and excitement, but will also offer two versions of celebration. There will be an early seating on Saturday, December 30, at 5:30 and ending at 7:30 p.m. that offers a four-course meal that is family friendly. Their second seating is at 8:30 p.m. and hosts live music, a five-course meal, party favors and a midnight toast. This seating is for people 21 years and older. The first meal is $95 for adults and $25 for children younger than 12. The second seating is $125 per person. 
New Year's Eve Celebration With George Souza Band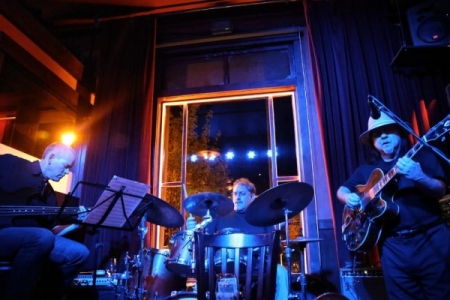 Moody's Bistro, Bar & Beats is offering an impressive party with their New Year's Eve Celebration with George Souza Band. The George Souza is renowned for getting people excited about the dance floor and is certain to create a welcoming, fun atmosphere that will be perfect for celebrating the coming of a new year. The party is also on Saturday, December 30, starting at 8:30 p.m.
New Years Eve Celebration

For those on the south shore of Lake Tahoe, Kirkwood Mountain Resort is also hosting a New Year's Eve Celebration. Their party will give participants a torchlight parade, fireworks show and festivities at the Village Plaza including an on-snow bonfire. The party is on December 30, beginning at 6 p.m.
If you're interested in learning more about the activities happening around Lake Tahoe, please visit our day and evening event sections.