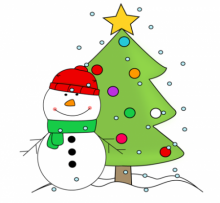 The holidays are in full swing here in Lake Tahoe, and the vibe is incredibly festive. To take it up a notch, our snow forecast is looking superb. It's going to be a lovely white Christmas! To help get even more in the festive spirit there are a ton of fun activities to get involved with. Here are my favorites for this week with a little Christmas sparkle thrown in. 
Happy Holidays!
Tamarack Live
Join locals and visitors alike for Heavenly Mountain Resort's final Tamarack Live of the season. This is a wonderful opportunity to enjoy one of the most happening après scenes in the basin. The evening is hosted at the gorgeous Tamarack Lodge and features the best of regional live music, drink and food specials as well as a great atmosphere to meet new friends. The party is on Thursday, December 15, beginning at 3:30 p.m. Activities finish up at 5:30 p.m. so don't dilly dally on showing up.
Noel Nights
Northstar California Resort is offering a favorite holiday tradition in Lake Tahoe, Noel Nights. This welcoming family affair is a celebration that goes throughout the first three weeks in December. The Northstar Village transforms itself into a literal winter wonderland complete with horse-drawn sleigh rides, free ice skating, yummy treats like s'mores and hot cocoa by the fire pits as well as a whole feast of dining and shopping holiday deals. On Thursday, December 15 and 22, from 5 to 8 p.m. there are special events within the village going on. There will be fun activities for the entire family including face painting, professional carolers entertaining and gingerbread man decorating as well as a DJ spinning hopping tunes from 6:30 to 8 p.m. To help give back be sure to bring two cans of food to donate to Truckee Community Christmas and you will get $5 off ice skate rentals.
Festive Fridays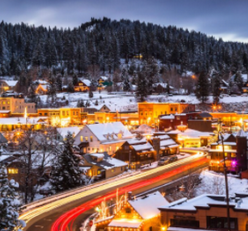 The Truckee Downtown Merchants Association helps the community feel the love of the holidays with their Festive Fridays. This Friday, December 16, is actually the last opportunity to take advantage of all of the deals that the local storekeepers are offering. Downtown Truckee will be full of deals and promotions in shops and restaurants, while the streets are lit with lovely holiday decorations. The shopping fun lasts from 4 to 8 p.m.
Santa's Pancake Breakfast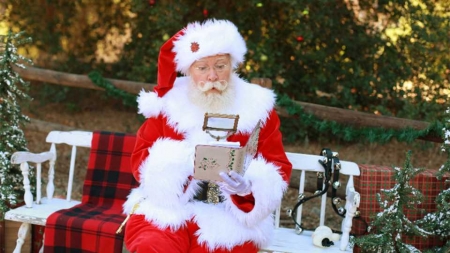 The Village at Squaw Valley is hosting one of the most fun morning meals possible with Santa's Pancake Breakfast. The feast includes a giant buffet filled with locally sourced holiday favorites and an opportunity to sit on Santa's lap. There will be other fun kid activities like the singing Christmas tree. The extravaganza is on Sunday, December 18, from 8:30 to 10:30 a.m. Tickets are required. Prices for the breakfast are $19.95 for adults and $13.95 for children 12 and younger.
Christmas Dinner Options
One of the wonderful aspects to the holidays is getting time to spend with loved ones. One of the great ways to do this in Lake Tahoe is to enjoy a Christmas feast served to you by one of our impressive restaurants. Here are a few different options for a Christmas dinner worth writing home about (all meals are on Christmas Day, Sunday, December 25). Granlibakken Tahoe hosts one of the largest feasts in the area with their huge buffet that opens at 4 p.m. Dinner reservations are recommended for those not staying at the lodge. Dinner costs $60 for adults and $20 for children younger than 10. Another favorite place to gather for the holidays is for Christmas Dinner At Jake's. There will be the regular dinner menu served as well as Chef Yorkey's famous seasonal specials. Dinner begins at 4 and ends at 8 p.m. Another enjoyable option is the Christmas Buffet At Lone Eagle Grille in Incline Village. This offering of delectable holiday cuisine is more of an all day affair with food being served from noon to 8 p.m. Reservations are a necessity as space is limited. The dinner price is $75 for adults and $35 for children. 
This is just a small sample of the fun happening around Lake Tahoe. Please visit our day and evening event sections to learn more.