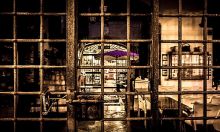 The area we know as Tahoe stretches from Truckee in the north to Alpine County in the south, encompassing a number of counties in both California and Nevada. In response to the recent uptick in COVID-19 situations, areas on both sides of the state line have re-implemented regulations and restrictions designed to help lessen the spread of the virus. Photo at left: Wikimedia Commons, Rodrigo Argenton.
As of July 13, all counties in California are required to close their indoor operations in a wide range of venues and industries, including dine-in restaurants, wineries and tasting rooms, movie theaters, bowling alleys, family arcades, museums and zoos. Breweries and pubs are required to shut down unless offering sit-down, on-site outdoor dining, and even then, alcohol can only be sold as a component of the meal.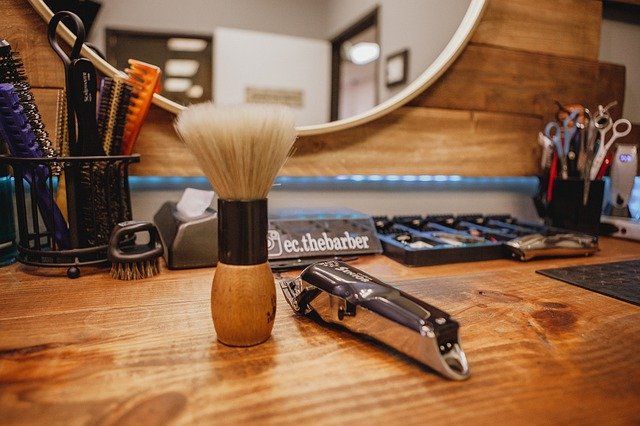 As of July 13, there are a number of California counties that, due to having been on the state's monitoring list for three or more days, have been placed under even stricter regulations. Of the Tahoe-area California counties, Placer County is currently included on this list, which calls for the closing of additional venues or services, such as fitness centers, worship services, non-essential offices, nail salons, tattoo parlors, hair salons, barbershops and malls, unless they can be operated outside or can provide their services via curbside pick-up. Photo at right: Pixabay, AnnMarie Photography.
As of July 11, the state of Nevada re-implemented certain regulations on bars and restaurants in the more populous counties, requiring the closing of bars that don't serve food, and capping the number of those eating together in a restaurant to six people. These rules come in the wake of a statewide mask mandate at the end of June. Otherwise, the current plan is for the state to remain in Phase 2 through July, meaning that most businesses are allowed to continue to operate as long as they implement strict policies designed to provide for the health and safety of employees and customers. Those businesses still prohibited from operation during Phase 2 include nightclubs, adult entertainment and live sporting events with spectators.

Restaurants
The California side of the Tahoe region covers Truckee, and within the basin from Kings Beach in the north, counterclockwise it includes Tahoe City, the West Shore down past Emerald Bay, Meyers and the City of South Lake Tahoe on the south end of the lake, along with Alpine County just to the southeast. All restaurants in this swath of geography are included in the new restrictions against serving dine-in meals. Some are adapting by offering on-site outdoor dining and/or delivery/pick-up meals; call or check the website of your favorite eatery to see what options they currently offer. On the Nevada side, which includes Crystal Bay and Incline Village, on down the East Shore through Zephyr Cove and Stateline on the South Shore, restaurants are allowed to operate under the state's Phase 2 guidelines, which allows for on-site sit-down dining with proper safety precautions. Photo at right: flickr, PortoBay Resort.

Shops
Retail shops are allowed to be open for in-store shopping. In California's Placer County, the list of venues tapped for closure includes malls. But it is unclear whether the Boatworks Mall in Tahoe City meets the criteria to be on the list, and businesses there report that they are currently open for business, but they do recommend calling in advance of your visit just to stay abreast of any ongoing changes. Social distancing and caution while shopping are still the guidelines by which to operate, along with 6-foot distancing, and face covers are required for employees and very highly suggested for customers as well as the sanitizing of such objects as carts and baskets after each use. Photo at right: Pixabay.

Things to Do
The current status of Alpine, Eldorado, Placer and Nevada counties in California no longer allows for the operation of movie theaters, bowling alleys, family arcades, museums or zoos, and in Placer County, this list is expanded to also include fitness centers. 
On the Nevada side of the lake, the casinos are back in business. One exception is the Lakeside Inn and Casino on the South Shore. A casualty of the pandemic, this hotel, restaurant and casino was one of the last of the smaller, independent casino resorts at Tahoe, and residents and visitors alike will be sad to hear of its permanent closure. The state parks on both sides of the line are open for day use, and the restroom facilities, visitor centers and similar amenities have also reopened at many of these sites. Truckee's West End Beach is open along with the skate park and bike park. The Forest Service reports most recreation areas are open with the exception of the Tallac Historic Site and Valhalla. The grounds are open at the Taylor Creek Visitor Center, but the buildings are closed. Meeks Bay Resort was one of the last sites to reopen as of July 1 and is taking online reservations. As for taking a boat ride on the lake, look for most of the commercial cruises to be up and running with most of the normally scheduled offerings on both the North Shore and South Shore, with cruises out of Zephyr Cove currently taking place on the weekends. Photo at left: Facebook, Tahoe Cruises.

Hotels, Motels, Inns and Campgrounds
The majority of the area's hotels, motels, inns and even campgrounds are open for business. Regulations and protocols regarding sanitizing, cleaning and distancing are in place and may impact availability, but it's also a good time to find some great vacation deals as the lodging industry works to woo visitors in an attempt to make up for time lost to the travel restrictions that were in place earlier this year. Photo at right: Pixabay, Al Seeger.
Vacation Rentals
Hotels and inns are trying to fill rooms, but on the other side of the coin, vacation rentals are booking up fast. Since most of these sorts of lodging options are individual units or complexes with a much lower number of rooms, coupled with the fact that vacation rentals allow guests to more easily keep their distance from other vacationers, many of these offerings are being snapped up and reserved far into the season. If you are looking for a vacation rental in the Tahoe area, the best rule of thumb is to book your reservation earlier rather than later.