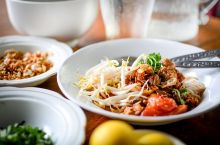 In an economy that is based heavily on tourism, food insecurity can be an issue for a portion of the population in even the best of times. A large portion of the workforce earns low wages in an area known for extraordinarily high housing costs, leaving little money remaining for other necessities such as healthy meals. And the problem only becomes worse during the shoulder season or when external conditions impact tourism. We've all experienced the struggles that accompany a winter that doesn't bring enough snow for the ski areas or a summer during which high gas prices kept visitors from bringing their disposable income to the Tahoe region. How much worse the situation becomes when the tourism industry is, for all intents and purposes, shut down completely, as in the COVID-19 pandemic. But as so often happens here, local businesses and community leaders are pulling together to help confront the problem. Photo at left: Pixabay.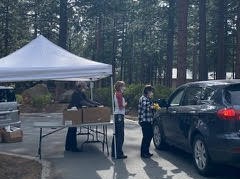 One organization formed specifically to address the issue of getting food to those in need is Incline Serves. And this group's mission is two-fold, because it also serves to help alleviate both the economic stresses being experienced by the restaurant industry. The effort is a collaborative initiative that works with local restaurants to provide meals for those in need. By purchasing these meals, Incline Serves helps to provide a demand for the restaurants' services, allowing the businesses to keep employees on the job and to remain viable during the health crisis. At the same time, it helps to strengthen the local community safety net by making food available for people who might not otherwise be able to obtain it right now. The goal of the program is to provide 300 meals over three days a week and to maintain that rate for 10 weeks, through the end of June, for a total of 9,000 meals. The Incline Serves website has more information, including instructions on how community members can donate to help make this happen. Photo at right: Courtesy Incline Serves.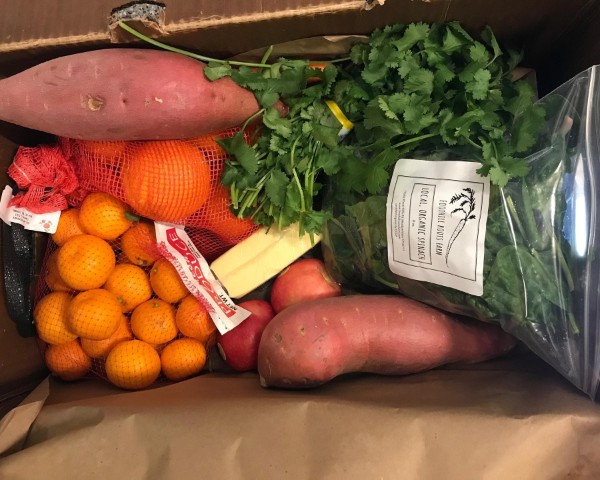 A project being run by the Tahoe Food Hub is designed to help feed local food and beverage workers who are out of work or have experienced reduced hours due to the pandemic. This Giving Box effort is a part of the organization's Feed Your Neighbor program that strives to provide access to fresh, local and sustainable food. The Food Hub notes that, "Restaurants helped grow the Tahoe Food Hub when we were formed in 2013. They helped us get to where we are today. We want to give back to the industry that gave us so much." And for a limited time, donations to Giving Box can be doubled because of a matching donation provided by Alison and Desmond Elder of Elder Group Tahoe Real Estate. More details about contributing to the Feed Your Neighbor effort, as well as information on how local restaurant workers can apply to sign up for assistance is available at the Tahoe Food Hub website. Photo at left: Facebook, Tahoe Food Hub.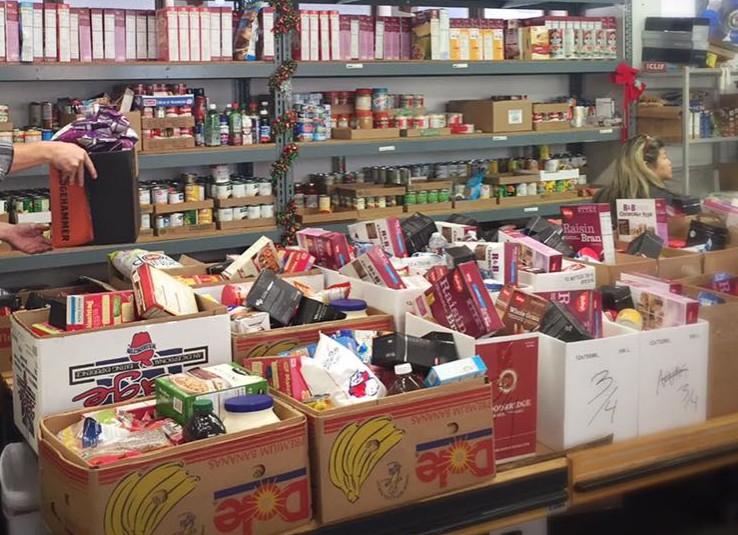 On the South Shore, the Barton Foundation reports that the need for food is a persistent and pressing need expressed by those applying for grants. In response, they are organizing a food drive designed to assist the Christmas Cheer emergency food pantry to replenish their food supply. Nonperishable foods can be delivered to the Barton Foundation collection site at 2092 Lake Tahoe Boulevard, Monday through Friday between 9 a.m. and 3 p.m. Additionally, Barton Health's Board of Trustees has increased matching funds to the Foundation to $150,000. Information on how to contribute to the Barton COVID-19 Response Fund can be found at the Barton Foundation's website. Photo at right: Facebook, Christmas Cheer.