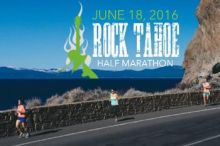 The celebration of summer solstice is already upon us! With summer comes so many opportunities to enjoy the beautiful outdoors that surrounds Lake Tahoe. From waterskiing in the morning, rock climbing in the afternoon, mountain biking in the evening then watching an outdoor concert at dusk, there is always something fun going on in Lake Tahoe during this time of year. This may be why I still find myself in the area 20 years after moving here. It's just too beautiful.
There are some wonderful ways to take advantage of Tahoe this week, especially for those interested in competing in some way. Here's a few outings that are on my hit list.
Plein Air Open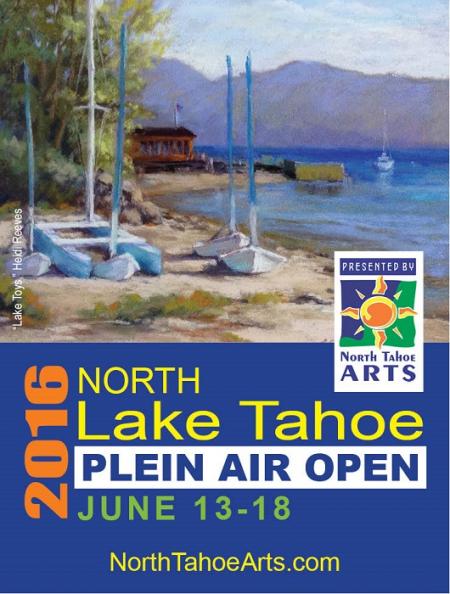 For those who appreciate art, the Plein Air Open is a fabulous event for mingling with others to enjoy the artistic interpretation of the beauty of scenic Tahoe. Some of the best artists in the country are brought together to take advantage of Lake Tahoe's scenery. There are organized "paint-outs" en plain air (in the open air) at various locations around the lake. The event is a week-long celebration beginning June 13 and gaining speed with a culmination on June 18. To award the best painting there is a Artists Reception and Collector's Party on Friday, June 17 from 4 p.m. to 6 p.m. As a special treat, attendees may purchase the masterpieces created from the event at the party, with the paint still wet on some paintings! Tickets for the exclusive party at the Tahoe Maritime Museum are $50. If you would still like to enjoy the art created during the week but don't want to pay for a ticket, there will be a free showing at the North Tahoe Art Plaza in Tahoe City from noon to 4 p.m. This is a wonderful family event. 
Good Sam Safe Ride, Bike Bash And Rod Run
Heavenly Village in South Lake Tahoe is hosting an excellent opportunity to check out some amazing cars while enjoying the lake at the Bike Bash and Rod Run. Contestants have the chance to win 25 different trophies and $250 cash for gas money for best ride. There will be a poker walk complete with prizes as well. If you have some wheels you would like to show off, it costs $40 to be a participant. The event is a weekend affair, beginning Friday, June 17 at 10 a.m. and lasting until Sunday, June 19, at 4 p.m.
Rock Tahoe Half Marathon
The Hard Rock Hotel & Casino is hosting their second annual Rock Tahoe Half Marathon. This is an event that I am excited about due to the awesome 13.1-mile course that was created for the competition. The race will begin on Spooner Summit and plummets 1,000 feet down Highway 50 until reaching the race's culmination on the incredible East Shore of Lake Tahoe and the finish line at the Hard Rock Hotel & Casino. This marathon specializes in the views that it offers, making the run a little less painful. The race is on June 18 with registration beginning at 7 a.m.
Big Blue Adventure, Lake Tahoe Mountain Bike Race

Another great way to experience the beauty of the area while competing is the Big Blue Adventure Lake Tahoe Mountain Bike Race. The cross country course is enhanced with  views of the area while giving competitors plenty of chances to sweat it out. There are a few different options for racers including a 4- or 8-hour course and the ability to compete as a solo competitor or as a team of two, three or four. The race course itself is excellent for mountain bikers with its single track and fire-road mix creating a super fast and smooth course. The near 13-mile loop has a few technical sections as well. The person who gets the most laps during the chosen time period wins. The event is on Saturday, June 18, with registration starting at 8 a.m. at the Highlands Community Center in Tahoe City. This is a great bystander outing for the entire family. 
28th Annual Kid's Fishing Derby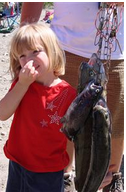 The Rotary Club of Truckee is hosting their 28th Annual Kid's Fishing Derby. A very popular event for local families, this is a free event for kids 12 and young. Taking place at the Cold Stream Pond behind Donner State Memorial Park, the friendly competition is a great way for youth to learn the ropes of being a good fisherman. There will be snacks and drinks available helping to make it a fun all day event. The derby is on Saturday, June 18, beginning at 9 a.m. and ending at 1 p.m.
This is just a small sampling of all of the fun you can have this week in Lake Tahoe. Be sure to check out our day and nightlife sections to learn more.