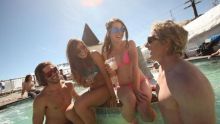 May is bringing so many great ways to enjoy this beautiful area with friends and family. This week offers outdoor parties, skateboard comps and Mother's Day celebrations galore. I am pretty excited for all the fun soon to be had.
Here are a few happenings that I'm especially stoked to partake in.
Cinco De Mayo High Camp Party at Squaw Valley
Squaw Valley's High Camp is one of the greatest places to celebrate this favored Mexican holiday. Located at the top of the tram at 8,200 feet, High Camp provides a stunning 360 degree view that frames a heated pool, hot tub and outdoor bar. There will be signature margaritas and Mexican themed food available punctuted by a poolside DJ, snow volleyball, Baggo ladder toss and other fun games. To amp the fun up just a little higher, it is highly encouraged to dress up in costume. The party is on Thursday, May 5, and starts at 12 p.m., lasting until 4 p.m.
El Bowlrrito Tres Skateboarding Comp

Skatehouse Skate Park in South Lake Tahoe is putting on the third annual El Bowlrrito Tres Pro/am skateboarding comp. This competition is more than a mere contest of skateboarding bravado. It's a party! In addition to getting to see the exciting views of incredible skaters showing their best in Bowl Skateboarding, there will also be Mexican food, live music and a skateboarding-style of celebrating Cinco de Mayo. There are comp divisions for 12 and younger, 13 to 18, best trick, women's open and men's open as well as masters, women's pro and mens pro. Registration starts on Saturday, May 7 at 8 a.m., and the competition begins at noon. Entrance is $20 per division. There are a significant cash prizes, so this should be an excellent chance to see pros skate. To keep the celebration going, there will be an after party at Brother's Grill.
Marshall Tucker Band at Mont Bleu Resort
Mont Bleu Resort is bringing in an American band that has been getting people grooving since the early 70s, The Marshall Tucker Band. A Southern country rock band, their music is an amalgamation of gospel, country, jazz, rhythm and blues and catchy rock. Rocking for nearly 40 years, The Marshall Tucker Band is certain to give a superb show that's not to be missed. The concert is on Saturday, May 7 starting at 7 p.m. Tickets cost between $45 and $55. This is show for those 21 and older. 
Mother's Day Brunch at the West Shore Cafe & Inn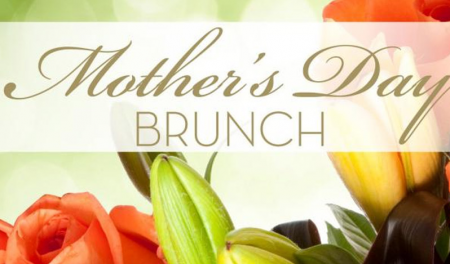 West Shore Cafe's Mother's Day Brunch is an excellent opportunity to give the mom in your life the appreciation she deserves. Located on the West Shore of Lake Tahoe in Homewood, West Shore Cafe provides stunning views of the lake from their lovely restaurant while at the same time satisfying your momma's tummy with a huge array of breakfast and lunch items to try. There will also be Endless Mimosas available for $20 and a Blood Mary Bar for $15. The brunch costs $40 for adults and $20 for children 12 and younger. The brunch is on Sunday, May 8. It begins at 10 a.m. and lasts until 3 p.m.
Please visit our nightlife and day event sections to learn more about other events happening this week.