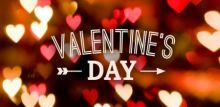 Last week I wrote about wallet-friendly ways to inspire romance in your life.
To keep the love flowing, this week I thought I would give homage to the local businesses that are inspiring connection and appreciation.
All around the lake are various ways to enjoy the gratitude of love. From large-scale events to cozy dinners, from sexy nightclubs to special outings not to be found elsewhere, Lake Tahoe is filled with opportunities to enjoy time with loved ones.
To see exactly what I am talking about, check out these six upcoming events that will inspire love and affection.
Snowbunny Loves You … Like I Do!
This is an event for the ladies. An evening that includes a heartwarming chick flick, sisterly love and an outdoor gathering under a giant, star-filled sky, Snowbunny Loves You is a get-together that celebrates women. Hosted by The Hangar, it offers a large screen hung in the trees to host the film Bridesmaids. The movie showing begins at 7 pm. To satisfy the tummy, there will be free popcorn and a food truck serving food to purchase. This event is created to hold inclusive social space for women to gather, feel feminine, expand the girlfriend network and enjoy the town. Feel free to bring friends, mingle and make new gal pals. The gathering is on Wednesday, February 13, starting at 6 p.m.
Sweet and Sips
In loving partnership, Crazy Good Bakery and Cafe is joining forces with South Lake Brewing Company to give you an extra treat for Valentine's Day. They have created an indulgent activity like no other, pairing five 5-ounce beers with five pastries for $25. The event brings together exceptional sweets with delectable beers to create a match that is made in heaven. This is an exceptional way to bring surprise into your evening of romance. It happens on February 14 from 2 to 9 p.m., and it is recommended you buy tickets prior.
Valentine's Day at Alpine Union
This is an opportunity to combine great vibes and tasty food to show your loved one how much you care. The chefs at Alpine Union are offering an exceptional Valentine's menu. Dinner costs $39, with seatings beginning at 4 p.m.
Valentine's Day at Park Prime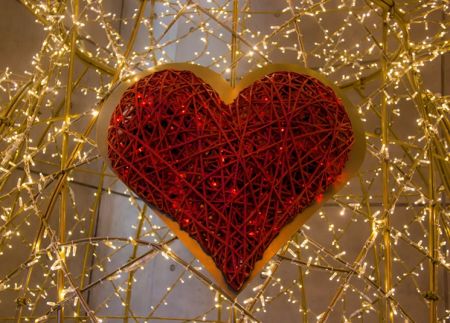 Park Prime is pulling out all the stops for their Valentine's Day menu. Complete with soup, salad and an entree choice of surf and turf or port- braised osso bucco with spätzle gremolata, this will be a meal to write home about. Dinner begins at 5 p.m.
Valentine's Champagne & Sparkling Wine Celebration
The Loft in South Lake Tahoe is providing a great opportunity to show how much you care with their Ultimate Valentine's Day Dinner. Including champagne and sparkling wine pairings that are chosen by their in-house sommelier, the dinner is an evening of opulence and appreciation. Menu items include a prosciutto and fontina bruschetta appetizer, shrimp and white truffle risotto, a crab and avocado tower, filet mignon al forno or roasted salmon. Dessert comes in the form of mini raspberry cheesecakes. Tickets for the five-course meal with the wine pairings cost $89. Dinner begins at 6 p.m.
A Steampunk Victorian Valentine's Day Supper
Alibi Ale Works and Gourmet Kitty Productions are hosting an event that is not to be missed. Considered to be a seductive dining experience, this five-course meal is accompanied with live music and visual artistry by Bazooka Zac. It's an event to get decked out for, so come in your finest. The theme is Victorian Steampunk, and the two best-dressed people will win tickets to next month's fabulous event. The gathering begins at 6:30 p.m.
Please visit our Daytime and Nightlife sections to learn about other fun activities for Valentine's Day and beyond.
Photos by Tahoe.com