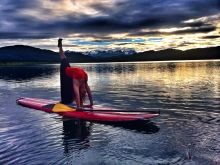 There are many things that I adore about summertime in Lake Tahoe. The hiking is splendid. The wildflowers fill the air with delightful fragrances, highlighting the views with their rainbows of color. And the lake water is perfect for cooling down and really taking appreciation for hot weather.
But what I love the most about Lake Tahoe summers are the plentiful opportunities to see live music. It seems like every day there is a chance to see musicians offering their magic somewhere along the shores of the lake.
With that in mind, I thought it worthy to give a few examples this week of fabulous shows that are in the works. So strap those dancing shoes on. It's time to dance!
Live Music at Artemis Lakefront
Artemis Lakefront Cafe is offering Live Music at Artemis Lakefront every Tuesday, Thursday, Friday and Sunday until the end of August. There is a great lineup of music, with each show featuring a different act. The music starts at 6 p.m. and goes until 10 p.m. This is an excellent event for all ages.
Live Music at Gar Woods
If you enjoy stunning views and exceptional live music, Live Music at Gar Woods is highly recommended. In collaboration with High Notes Summerlong Festival, Gar Woods sets the stage for a great date with tunes flowing from 8 until 11 p.m. This is honestly a romantic evening like no other. The free live music happens each weekend until the middle of September.
What It Means to Be Human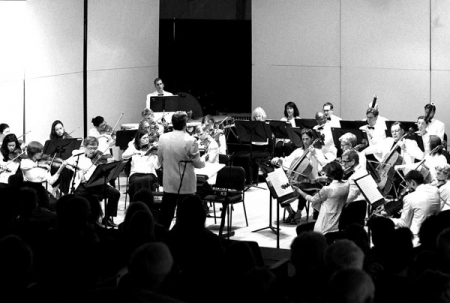 Another High Notes Summerlong Festival musical production highly worthy of mentioning is What it Means to be Human. An event presented by Classic Tahoe, this is a musical quest to understand life through the works of Brazilian masterpieces, Tchaikovsky's "Serenade" and Beethoven's "Eroica." The symphony is on Friday, August 4, beginning at 7 p.m. Tickets for the show range in price from $12.50 to $100.
The Coburn Bacchanalia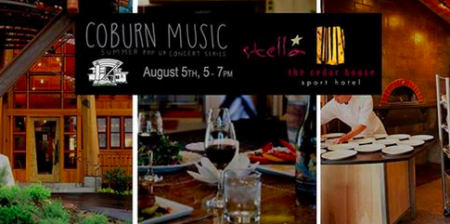 Truckee is opening up a whole new musical scene with Cedar House Sport Hotel and Coburn Music's Coburn Bacchanalia. A Baroque chamber music series that is launching its spectacular idea of pairing a three-course music series with a delectable Stella's Pop-Up culinary experience, this is an evening for all the senses. The event begins with table music, mingling, canapes and cocktails. The enjoyment is followed by a Bacchanalia musical concert and then finishes with another opportunity to enjoy the music, food and drinks. The event is on Saturday, August 5, from 5 to 7 p.m. Tickets for the event cost $75.
Full Moon Paddleboard With Paddlemesup & Well Being

Although this last entry may not pertain to music that is created from instruments or voices, there is a certain concerto experience when paddleboarding on Lake Tahoe under the golden glow of a full moon. To enjoy this awe-inspiring experience, check out Well Being Tahoe's Full Moon Paddleboard with PaddleMeSup. Happening on Monday, August 7, and Wednesday, September 6, starting at 6 p.m., this is a great chance to listen to the mesmerizing melody that comes from Lake Tahoe's natural setting. Please be 18 years old or older or accompanied by an adult. There will be rentals available, and it is recommended to come in loose, comfortable clothing.
Please visit our daytime and nightlife pages to learn about other activities happening around Lake Tahoe this week.
Photos: Tahoe.com