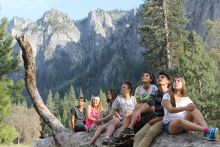 Surrounded in all directions by the robust beauty of the Sierra Mountains, hands linked as they stood circling the evening's fire, each teen looked in the eyes of the others, and there was a sense that this was a moment of positive change.
The day had given challenges, and through sweat, determination and working together, the kids realized that being immersed in the beauty of Mother Nature was lifting them up. Their feelings of pride and enjoyment were palpable. The outdoors offered these youth a gift of understanding and empowerment that will last them a lifetime – all because of an inspiring local program called Adventure Risk Challenge. 
A real-life program situated here in Lake Tahoe, Adventure Risk Challenge has given many high school students of Lake Tahoe and Truckee the opportunity to become one with the natural surroundings, finding themselves in the process. A supportive endeavor with the mission to empower underserved youth through integrated leadership, literacy and wilderness experiences, their vision for the future is one in which all youth will have access to high levels of education, resulting in engaged, empowered community members. 
It is safe to say that their Adventure Risk Challenge is doing just that.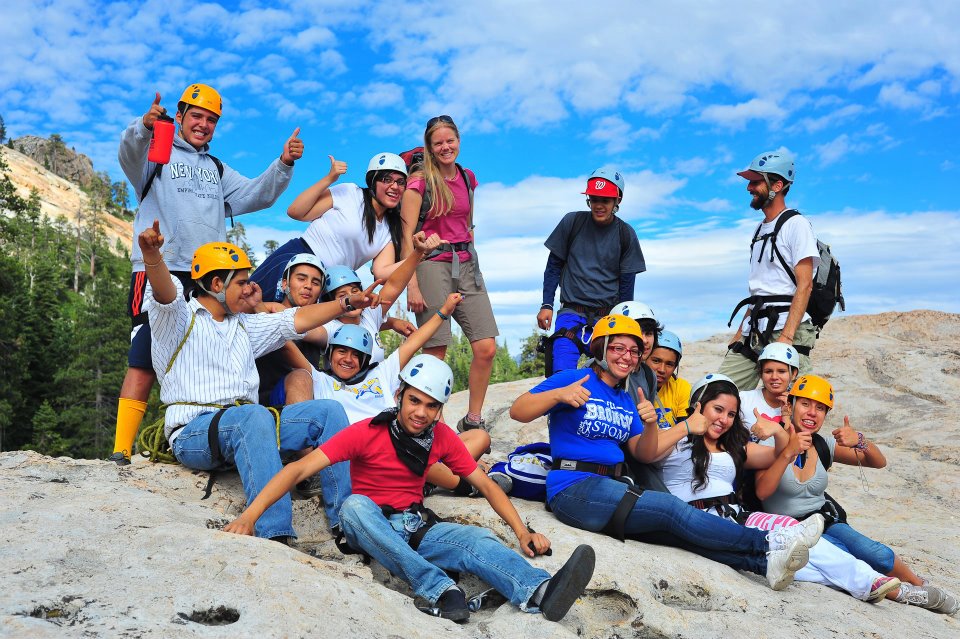 As said by North Tahoe student Iran Pacheco in a recent Sierra Sun article, "Through the program, I built seven new, amazing friendships that continue to grow. Being outside more and staying active has made me more energetic, focused and happy. The skills I gained help me to be a better sister, friend and leader to those around me."
The annual program organizes an overnight outing for 10 students into the Sierra Nevada Mountains, and the journey allows each participant a chance to grow as a person. Challenging the youth by teaching them how to backpack, camp in the wilderness overnight, rock climb and river raft, the program also includes access to language arts and environmental science. The involvement of poetry, the writing of personal essays and the art of navigating the wilds by using a topographical map are also some of the aspects of the program.
Maybe one of the most important aspects, though, is community. Especially during these pandemic times, in which kids have been forced to stay at home and not interact with fellow peers, this program focuses on teaching communication skills and positive community dynamics, assisting in making new friends and learning the benefits of acting as a team.
The program began its empowering journey in 2004 and is estimated to have helped more than 300 youth over that time span. Through the challenges of the past year and the regulations that COVID has created, the organization has not given up; instead, leading by example, they have shifted with the changes as needed. Through the creation of health guidelines with a medical expert, they were successfully able to offer one outing in 2020. These same protocols will be in use again for the 2021 outings.
Each year the program is offered to local students on a sliding scale based on their family's financial situation. The program is offered for as little as $35, if the financial situation warrants. It is open to all students and welcomes any person who is excited to learn about the outdoors as well as first-generation students and English-language learners. Each student will receive 10 elective academic credits as well as the exciting eligibility for a $1,000 scholarship. That alone is a reason to sign up!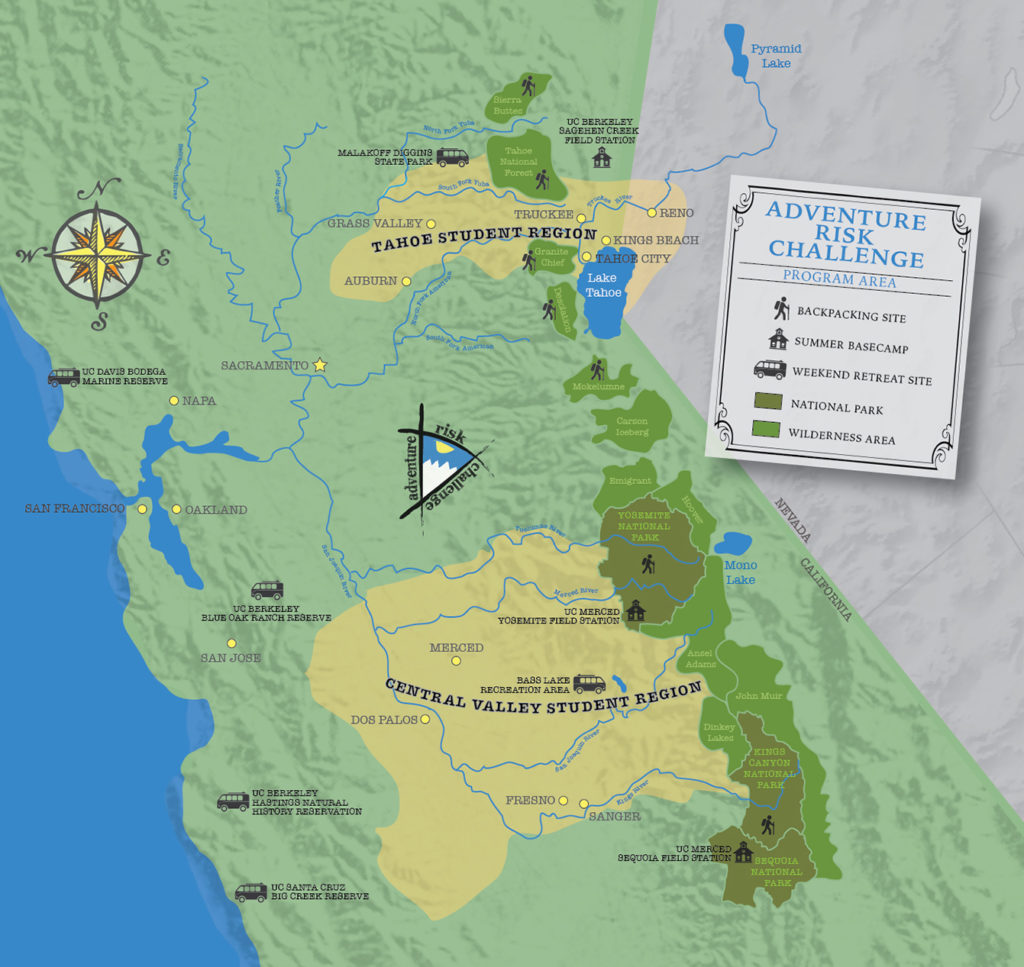 If you are interested in applying, applications are accepted until April 23, 2021. Visit the Adventure Risk Challenge website to apply or learn more about the program. 
For other great programs around Lake Tahoe, please visit our Daytime and Nightlife sections.
Photos courtesy of Adventure Risk Challenge