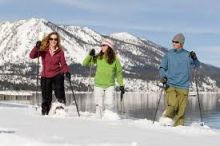 With the plethora of ski areas surrounding Lake Tahoe, snowboarding and skiing are favored pastimes for those who live and visit the basin in winter and spring.
But what is a person to do if combining gravity and speed together on a cold, slick surface doesn't sound like much fun?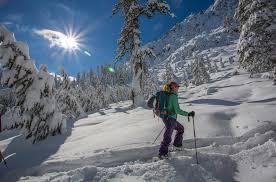 A fantastic option for anyone who wants to experience the splendor of a winter wonderland without the fear of falling down a ski slope, snowshoeing is a great option.
Lake Tahoe has a great assortment of snowshoe excursions that will make you glad you left the house. Here are my top nine favorites.
Please be sure to check out our Daytime and Nightlife event sections to learn about other fun activities to include with your day of snowshoeing.
Photos by Tahoe.com, Camp Richardson and Alpenglow Expeditions