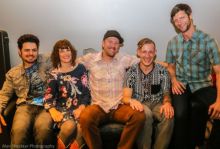 One of the best aspects of the weather turning beautiful in Lake Tahoe is the opportunity to enjoy live music outdoors. From small venues featuring local musicians to larger arenas showcasing big names, Lake Tahoe has a fantastic array of live music in a setting that is hard to beat.
Here are eight outdoor venues that deserve your attention: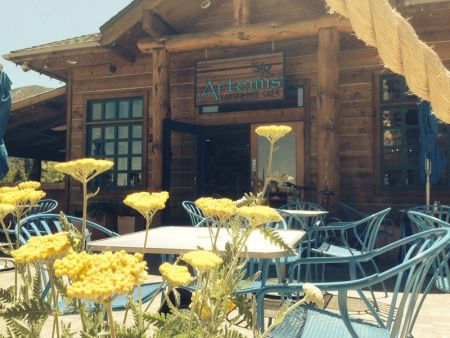 Artemis Lakefront Cafe: If you are looking for a quaint, welcoming place to take a date or a good friend you want to get cozy with, then check out live music at Artemis Lakefront. Happening Sunday through Friday from 5:30 to 9:30 p.m., this is a wonderful way to see some emerging musicians who are quickly making a name for themselves.
Squaw Valley's Bluesdays: In its 10th year, Squaw Valley's Bluesdays is a favorite free outdoor concert series that hosts highly acclaimed blues artists as well as offers yummy food and drinks. The event happens every Tuesday beginning at 6 p.m.
Music In The Park: Happening every Wednesday from 6:30 to 8:30 p.m., Music In The Park is an absolute locals' favorite. Situated in a perfect outdoor amphitheater within Truckee Regional Park, this event brings in bands that fill the arena tight. Be sure to show up early to grab a good seat, and be sure to bring a blanket or low-backed chairs to make yourself comfortable. This is a free, family-friendly event.
River Ranch: Bringing back a popular event of days foregone, River Ranch has resuscitated its Summer Music Series. Hosted on its outdoor deck with the Truckee River as the backdrop, this is a stupendous place to take in a show. The concerts are held every Wednesday from 7 to 10 p.m.
Live at Lakeview Concert Series: For those in South Lake Tahoe, the free Live at Lakeview Concert Series is an excellent way to enjoy great music and a wonderful ambiance set right on the beach. Now in its eighth season, this event is perfect for all ages. The music is every Thursday from 4:30 to 8:30 p.m.
Jason's Outdoor Music Series: With three nights of shows happening every weekend (Friday, Saturday and Sunday), Jason's is a favorite for those who enjoy spectacular food, stunning views and great local acts. The music runs from 7 to 9 p.m. and is a beautiful accompaniment with dinner and cocktails.
Shops at Heavenly Village Summer Concert Series: The Village at Heavenly hosts a fun way to enjoy their phenomenal outdoor arena while at the same time taking in well-known acts. The live shows happen every Friday night from 6 to 9 p.m. This is a free event perfect for the entire family.
Concerts at Common Beach: A popular place to enjoy live music in Tahoe City in the summer, this weekly outdoor concert series is an entertaining way to meet locals and enjoy great food and drink while listening to some of the favored musicians of the area. The stage is set up literally steps away from Lake Tahoe and surrounded by a sandy beach and flat grassy sitting area.
Please be sure to visit our Daytime and Nightlife sections to learn about other indoor live music shows as well as other events.
Photos courtesy of Tahoe.com