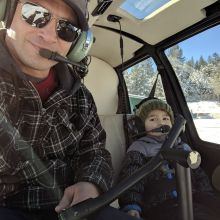 When the air gets crisp and the leaves turn to vibrant shades of red and gold, Lake Tahoe becomes a magical playground for families. Whether you're planning a full-blown vacation or a simple day trip, Lake Tahoe offers a bounty of family-friendly fall activities. Forget the crowded theme parks and packed museums. This season, immerse your family in the wonders of nature, adventure and culture that Lake Tahoe has to offer. Here are nine fantastic fall adventures for the entire family to make memorable memories that will last forever.
Photo: Helicopters are fun at any age. Photo courtesy of Tahoe Helicopters.
Helicopter Rides
Get a bird's-eye view of Lake Tahoe's gems, from Emerald Bay to Sand Harbor, with Tahoe Helicopters. Setting off from the Lake Tahoe Airport, these tours offer a unique chance to behold the magnificence of the area from a fresh vantage point. Soar in a Robinson R44 Raven II helicopter equipped with bubble windows and air conditioning, relishing panoramic peak-to-peak vistas. Kids of all ages are welcome to fly.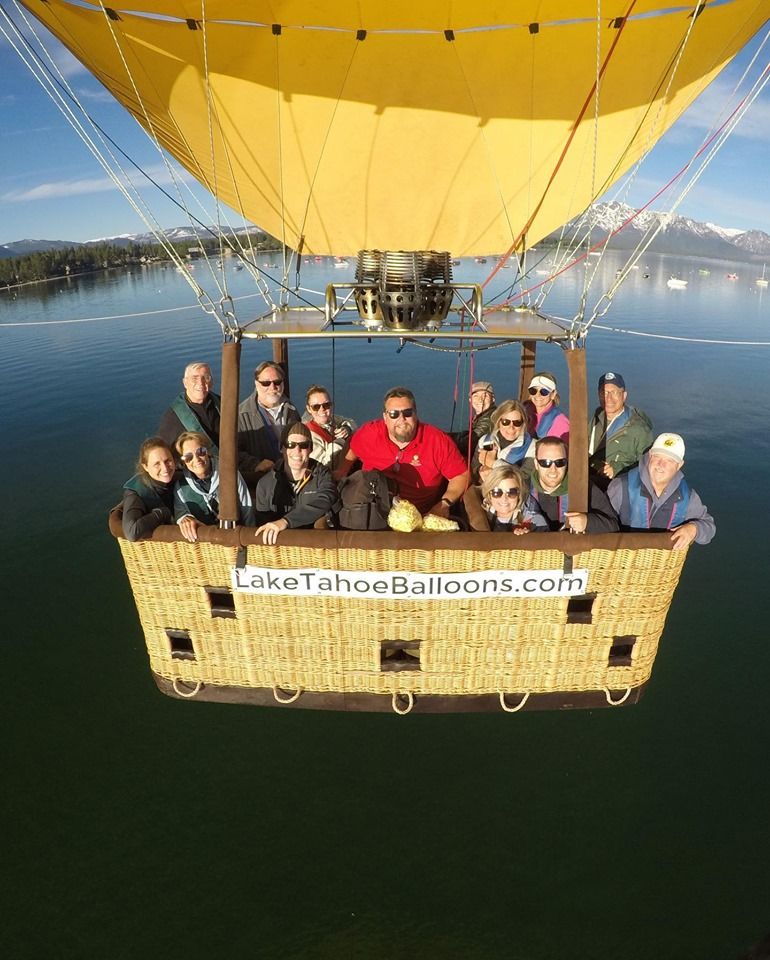 Lake Tahoe Balloons creates an unforgettable adventure perfect for the entire family. Photo courtesy of Lake Tahoe Balloons
Hot Air Balloon Rides
Experience the magic of hot air balloons and the breathtaking Lake Tahoe views with Lake Tahoe Balloons. What sets this high-flying adventure company apart is its distinction as the world's sole provider of hot air balloon launches and landings from a boat deck. As you ascend into the heavens, you'll be treated to awe-inspiring vistas of Lake Tahoe's crystalline expanse, enveloped by majestic mountains. Be it a birthday, anniversary, honeymoon, engagement or a celebration of life's beauty, this experience promises to captivate your heart. It's suitable for kids ages 8 and older.
Boat Cruises
Are you ready to feel the splendor of the Tahoe high life, but with a family vibe in mind? Step aboard Bleu Wave Cruises' stunning 1966 Million Dollar Classic Yacht, an illustrious globetrotter turned Lake Tahoe cruiser. Stretching more than 70 feet and designed to accommodate up to 49 passengers, the boat has fully stocked bars, a fireplace, a private lounge, a stateroom, a fly-bridge, a spacious party bow, restrooms and comprehensive indoor facilities for climate-controlled comfort. Their services span the entirety of Lake Tahoe, encompassing the North, South, East and West shores!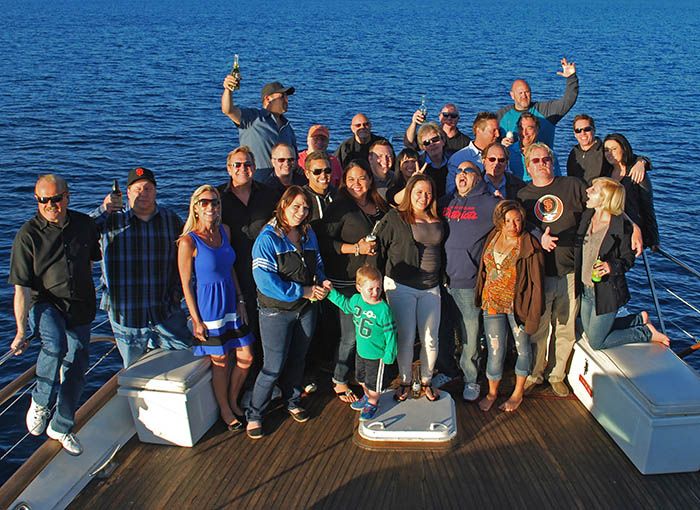 There's something special about family time on a luxurious yacht. Photo courtesy of Bleu Wave Cruises
Gondola Ride
Take a must-do gondola ride with your kids and relish the breathtaking 2.4-mile journey at Homewood Resort. This adventure allows you to enjoy the experience of getting a bird's eye view of all that Lake Tahoe offers, while at the same time experiencing all that Heavenly offers. Be sure to take extra time at the top of the gondola to truly appreciate the Sierra Nevada mountains.
Magic Show
In the heart of Heavenly Village, you'll discover The Loft Theatre, South Lake Tahoe's prestigious live performance theater and magic club. This is where you'll find Magic Fusion, featuring top-tier magicians from around the globe. It's an electrifying, high-octane performance suitable for date nights, an evening out with friends or delightful family fun. The early show is G-rated and perfect for all ages.
Mini Golf
Both sides of the lake offer mini golf opportunities. On the south side, Heavenly Village boasts an exciting 18-hole mini golf course with breathtaking mountain views. Located on the winter's ice-skating rink, this is zone for the family no matter what the season. On the north side of the lake, you will find Kings Beach Mini Golf, a charming, family-operated establishment steeped in history. This beloved mini golf destination embarked on its journey in 1957, crafting a 36-hole course with passion and dedication. Over the years, it has become a cherished summer tradition, delighting both couples and families. Today, the course offers the opportunity to rent it for significant gatherings of up to 50 guests. With two private areas available for full-day or hourly rentals, it's a fantastic choice for your special events. Please note that Kings Beach Mini Golf operates during the summer season only.
Cinema
Discover the ultimate family-friendly cinema experience at Tahoe Art Haus & Cinema. Set in the former Cobblestone Cinema, it's Tahoe/Truckee's exclusive cinema draft house and a local entertainment hotspot. Savor craft beers, ciders, sodas, local kombucha and more at the lobby bar. Enjoy real butter popcorn while watching major motion pictures, independent films and live events in comfy leather seats. It's the perfect family outing destination.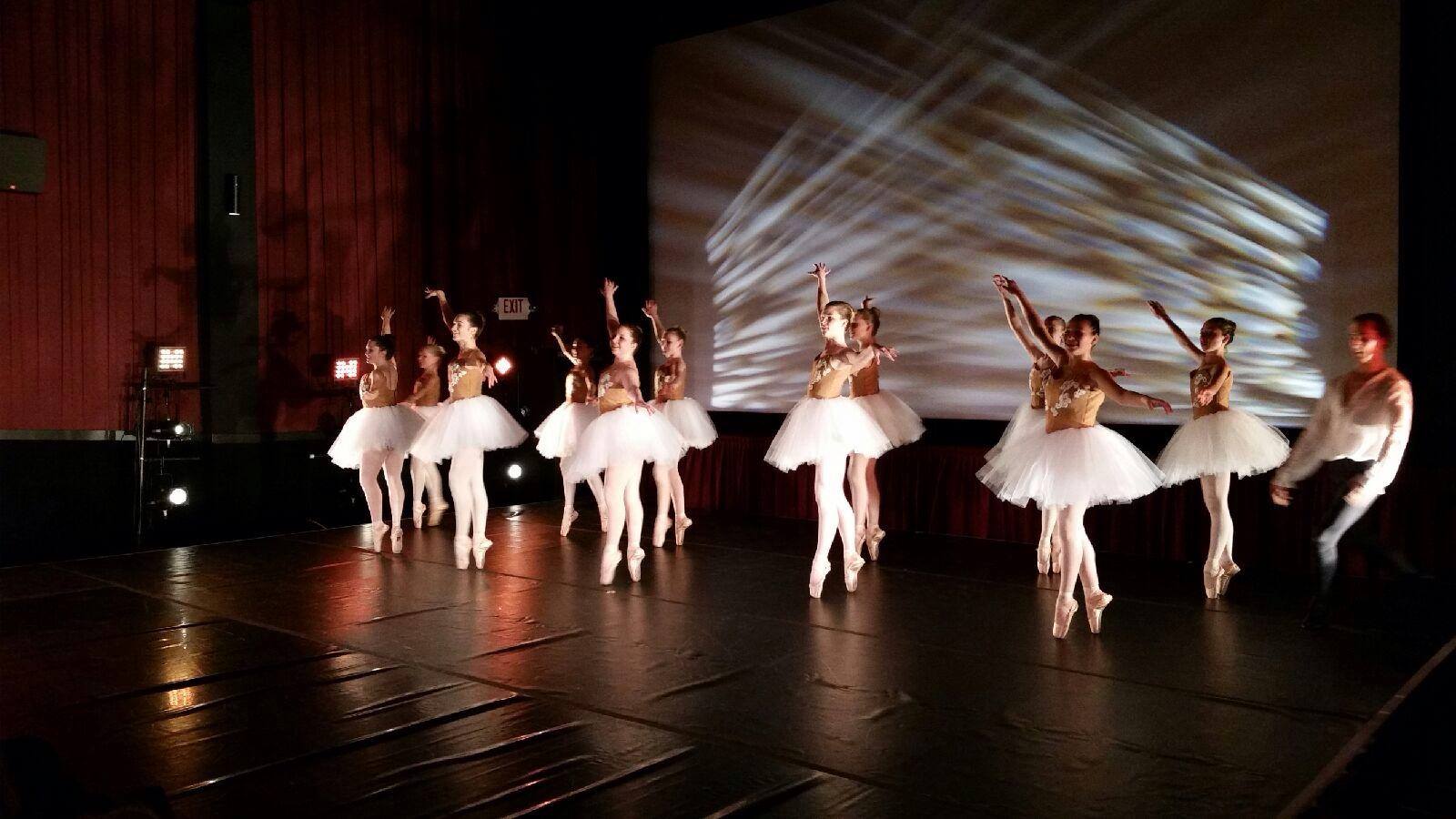 The entertainment at Tahoe Art Haus & Cinema goes far beyond just watching a movie. Photo courtesy of Steven Siig
Emerald Bay State Park
One piece of advice for all who enjoy Lake Tahoe: don't miss the fantastic Emerald Bay State Park. It's filled with hidden gems, including Tahoe's own secret castle, Vikingsholm, and the scenic Rubicon foot trail that connects Eagle Point Campground with Vikingsholm and DL Bliss State Park. You'll also have the chance to visit Fanette Island, the only island on Lake Tahoe. Beneath the lake's surface, the park's history comes to life through sunken barges, ships and launches. Once the snow flies, you can still hike the mile-long trail to Vikingsholm Castle and enjoy its grounds and beaches.
Tahoe Via Ferrata
Experience Lake Tahoe's fall beauty at the Tram Face of Palisades Tahoe with Alpenglow Expeditions' Tahoe Via Ferrata. This European-inspired adventure utilizes ropes, cables and fixed lines to explore stunning rock formations. Your family's safety is paramount, with provided gear and AMGA-trained guides ensuring a memorable and secure experience. The only requirement is that all participants are taller than 3'11'' for safety reasons.
After embarking on a family adventure like no other this fall in Lake Tahoe, be sure to finish things off right with an exciting event. Learn more at our Daytime and Nightlife pages.