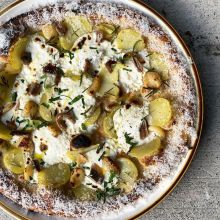 Last year was not an easy one for small businesses. If you are an entrepreneur and your business is making it through these times of challenge, change and pandemic turmoil, then you are truly blessed with the gift of tenacity. Tenaciousness is a needed ingredient in the recipe of success, and anyone entering the business scene right now deserves a bow of respect and admiration.
This blog is a shout out to seven new locally owned businesses making their way and creating new energy in Lake Tahoe. Each one deserves a visit. The sparkle they bring to our community makes us vibrantly thrive and gives us hope for the future. 
A restaurant built around the tasty delight of a well-made pizza, Great Gold is all about pizza the Italian way. Created by David Steele, curator of flour + water (a gourmet Italian eatery in San Francisco), chef Brandon Kirksey and Randal Hutchinson, the dining experience is top notch and absolutely tasty. The menu is packed with antipastas like salads and meatballs as well as designer pizzas such as Fennel Sausage, Golden Potato and Chicken Parmesan Pie. They also have more common flavors like Three Cheese, Roasted Mushroom and Hot Salami. To finish the meal off right, they offer a delectable tiramisu. 11025 Pioneer Trail, Truckee, (530) 562-9510
A welcoming taphouse that seats an astounding 70-plus diners, Third Man takes the deli to a gourmet level. Their sandwiches, filled with smoked meats and local cheeses and completed with freshly baked breads, are some of the best in the area. They also offer craft beer and fine wine. The atmosphere is maybe what best sets this place apart, though; it's a friendly, casual experience that is perfect for meeting up with friends and family for après ski or watching an epic football game. They also offer a fast pickup option for anyone in a hurry. 3668 Lake Tahoe Boulevard, Suite A, South Lake Tahoe, (530) 600-2414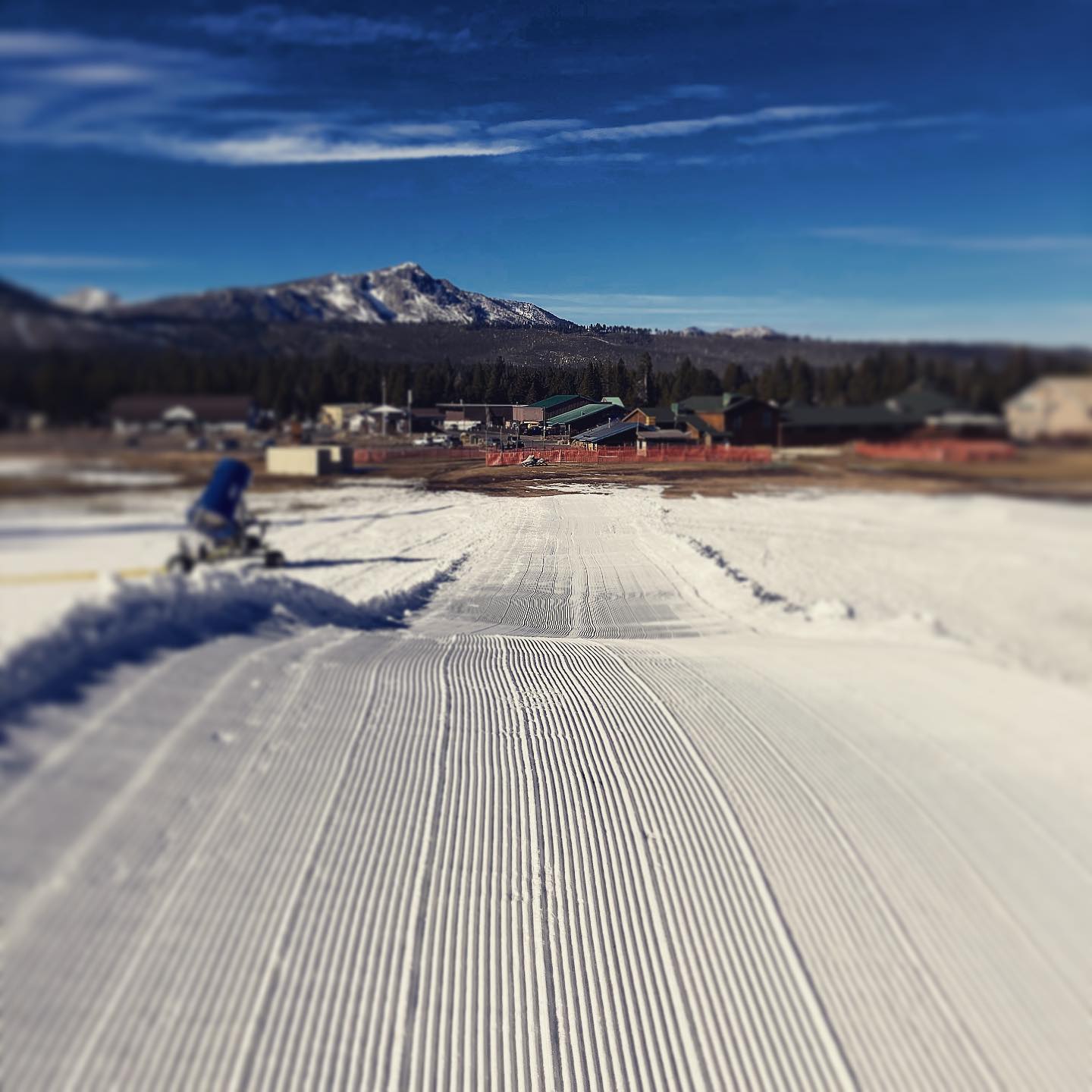 If you are looking for a good time with great views, check out TubeTahoe. A new option for tubing, it has 500-foot-long groomed lanes that are certain to bring a thrill and a smile. This is a great outing for the entire family and one in which you need no extra equipment; tube rentals are included with each ticket. Although if you have a helmet, it is recommended to bring it with you. In addition to being open to the public, they also offer the space for private parties and corporate functions. 3021 U.S. Highway 50, South Lake Tahoe, (530) 600-2304
Trip Nosh is a business built around helping you have a better vacation. As a meal-planning and grocery-delivery service, their mission is to assist people in enjoying every minute of their vacation. Knowing that figuring out where to grocery shop – and what to shop for – can be tricky in a new area, Trip Nosh has taken out the hassle. All you have to do is go on their website, give them a list, select your arrival date and let them know where to drop off the goods. support@tripnosh.com

If supporting the artist that creates the treasure is important to you, then Leffler Leather Goods is a fantastic option for finding a leather keepsake that will last forever. Each item is handcrafted by Kevin Leffler. From incredibly beautiful bespoke shoes, exotic wallets, thick and sturdy leather belts, ladies' handbags and clutches to custom items and other gems, Leffler is gifted at creating leather masterpieces. This is definitely my next go-to stop for birthday and wedding gifts! 475 N. Lake Boulevard, Suite 104, Tahoe City, (925) 323-1560
Do you love mini golf? Do you enjoy eating tasty, locally sourced food? Then you must check out soon-to-be-opening Flatstick Pub. A family owned indoor mini golf bar and restaurant, this is a fun option for a unique date night out or for entertaining the entire family. The golf course is set up for all abilities in mind, making certain that all ages will have a great time. Their menu items are made with locally sourced ingredients, including their delicious draft beer lineup. To help entertain, they offer interactive games as well. Flatstick Pub also caters  holiday and corporate parties. 4101 Lake Tahoe Boulevard, Suite 101, South Lake Tahoe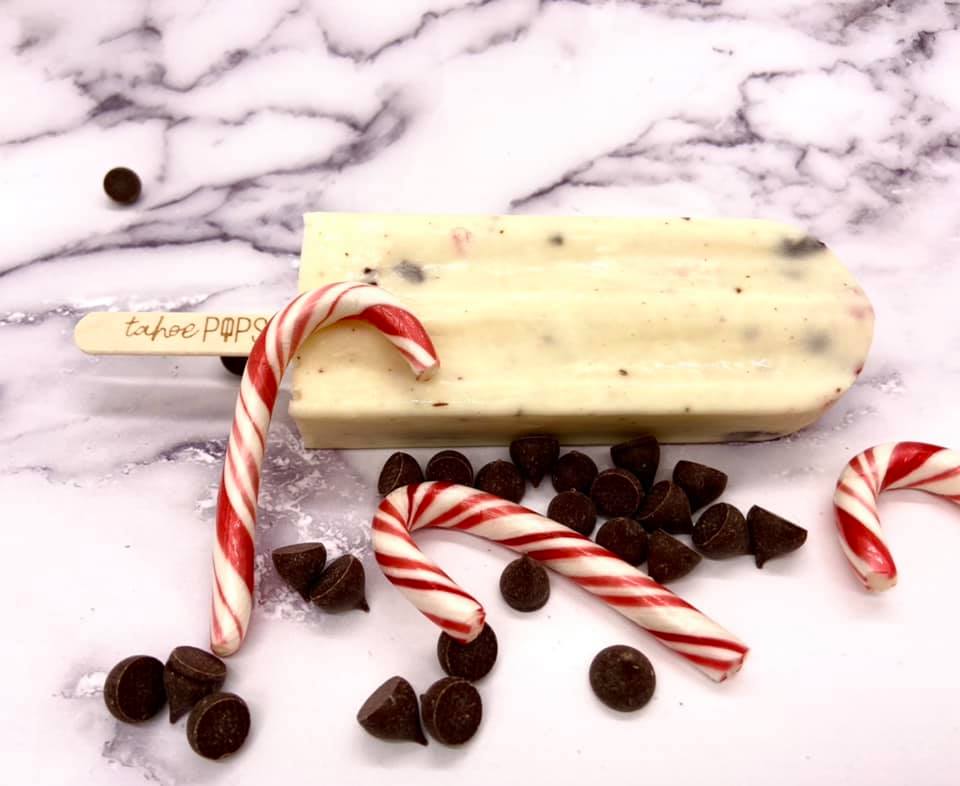 Tahoe Pops is one of those fun stories of how a business idea evolves. Starting out in 2011 as a shaved-ice venture that worked out of a trailer in South Lake Tahoe, their tasty treats became so popular that the business soon grew into a multi-location venture. The love of cold treats grew for the owners, and they decided to take their sweet tooth to the next level. Satisfying a lifelong dream, they took classes on popsicles and purchased the needed equipment to make it happen. Now using only locally sourced, organic ingredients, Tahoe Pops offers popsicles you literally can't find elsewhere. They offer fun flavors like Watermelon Mojito, Cucumber Lime or Hibiscus Lemon as well as seasonal flavors like Pumpkin Chai. To get more into the sweetness of things, Tahoe Pops offers catering as well. Now that's a sweet way to start off 2021! 2580 Lake Tahoe Boulevard, South Lake Tahoe, (530) 318-5550
Please check out all of the entertaining events happening around Lake Tahoe on our Daytime and Nightlife sections.
Photos courtesy of Great Gold, TubeTahoe, Kevin Leffler and Tahoe Pops